Are you ready for the Cutty Sark Rig Climb Experience?
For the first time since arriving in Greenwich in 1954, visitors to Cutty Sark will be able to climb the famous ship's masts and enjoy views of the Thames and London like no other.
Starting with a briefing underneath the ship's beautiful hull, those brave enough to take on the challenge will step up from the Main Deck on to the ship's 'ratlines' (rope ladders).  From here you can make your way up into the rigging, just as hundreds of sailors did during Cutty Sark's long and fabled career at sea.
When you reach the 'Tops Platform', take a breath and drink in the view while looking down on a true London icon.  If you've booked a Plus experience, the next stage will take you even higher...  Curious?  Find out more... 
Going down
Given that Cutty Sark was the fastest ship of its kind, there's really only one way to end your Rig Climb experience: with a zip line!
The controlled descent will take you from the lofty heights of the rigging straight down to street level.  You can then join up with friends and family and continue your Cutty Sark adventure, as your rig climb ticket gives you access to all areas of the ship.
The Cutty Sark Rig Climb Experience is open until 30 October (various dates) at Cutty Sark, Greenwich, London. 
To find out more and book your tickets, click here.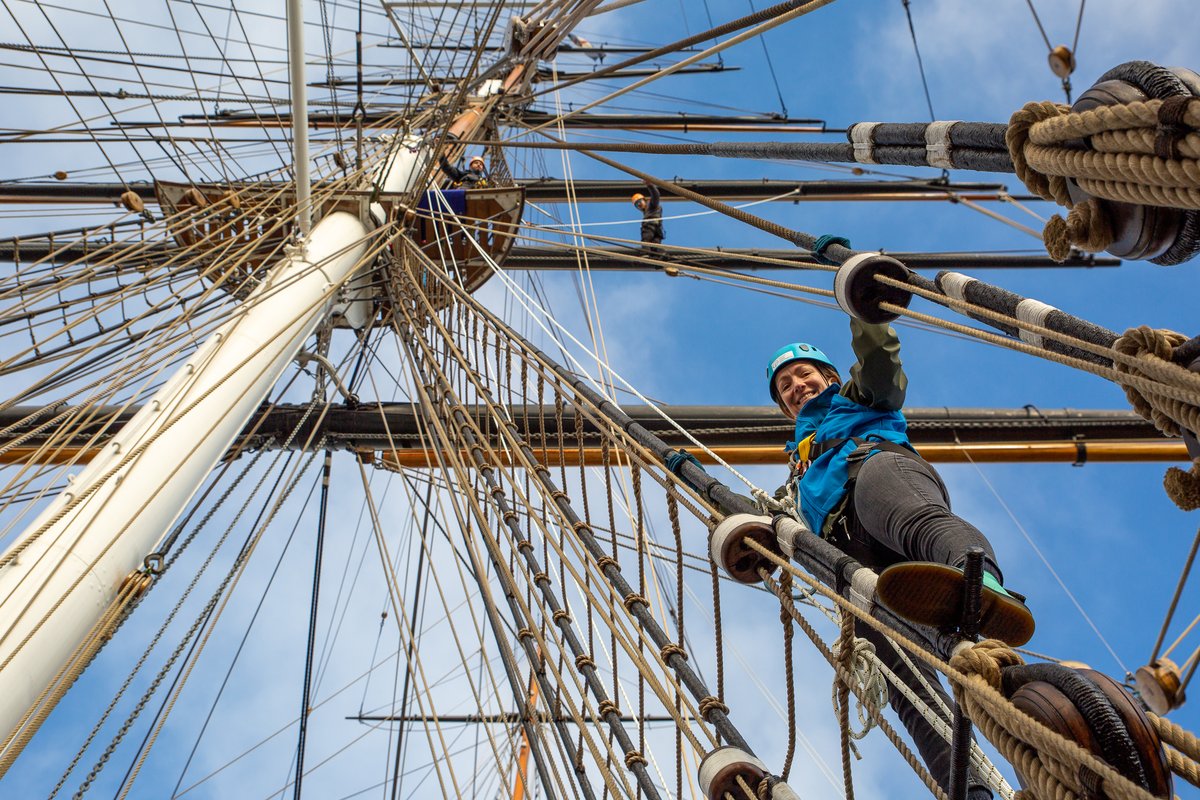 Region
South East