Experience living, floating history with the Norfolk Wherry Trust!
Take a guided tour of the wherry with an enthusiastic volunteer, visit the wherry work-shed, view exhibitions and chat to volunteers.

Part of the National Historic Fleet, Albion was constructed in 1898 and is one of only two black-sailed trading wherries still afloat.  Experienced volunteers will guide you through the bow section where the sail and mast are raised and lowered, the hold where the cargoes were carried and the stern part of the boat where the crew slept in the 'cuddy' and the skipper steered and controlled the sail.
In addition in the work-shed alongside the boat will be exhibitions about food carrying wherries - "Edible England" and archive materials about wherry history.
There will also be the chance to talk about the past, present and future plans for The Norfolk Wherry Trust, which maintains and runs The Albion, as well as models of a wherry and a newly produced wherry game.
Location: Norfolk Wherry Trust, Horsefen Road, Ludham, Great Yarmouth, Norfolk, NR29 5QG
Event Times:
Saturday 18 September: 10.00 to 15.00
Sunday 19 September: 10.00 to 15.00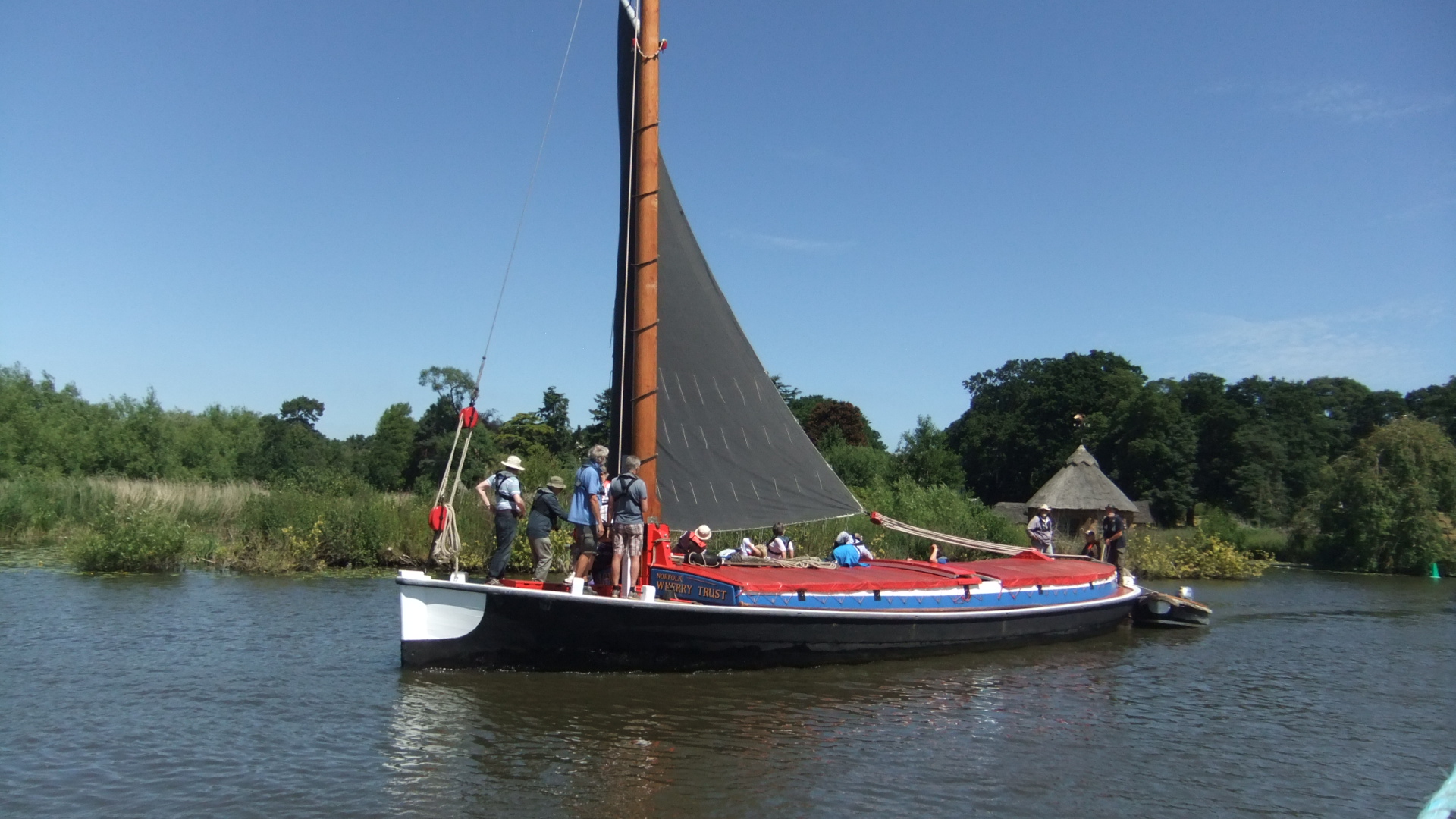 Start date
End date
Region
East