The UK's newest polar research ship is coming to Greenwich!
The RRS Sir David Attenborough is making a special visit to London this October, as part of a fantastic festival of polar science and exploration hosted by Royal Museums Greenwich and British Antarctic Survey.

The free three-day Ice Worlds festival will reveal what it's really like to live and work in the Arctic and Antarctic today. 
Featuring a dazzling showcase of environmental science, engineering and technology, Ice Worlds will enthral families and aims to inspire the next generation of scientists, technicians, engineers and citizens.
Meet real polar scientists and explorers, and discover how robots can help unravel the mysteries of the ocean – including the famous Boaty McBoatface submersible.
Also on display will be the treasures of the National Maritime Museum's polar collection, including relics from HMS Erebus and Terror and items belonging to Captain Scott and Ernest Shackleton.
At the heart of the festival is the RRS Sir David Attenborough itself, sailing into Greenwich ahead of the vitally important UN Climate Change Conference COP26.  Operated by British Antarctic Survey, the polar vessel will enable world-leading research in Antarctica and the Arctic.  This is a once-in-a-lifetime opportunity to see the ship up close before it begins its first mission to the Antarctic.
The polar research ship will be moored next to Cutty Sark throughout the festival period.  Due to crew and visitor safety, visitors will not be allowed on the ship itself, but virtual tours and large displays will show what life is like for the crew and scientists on board.
Dates/ times: Thursday 28 - Saturday 30 October, 10.00am - 5.00pm. 
Read more and book your free tickets for the Ice Worlds festival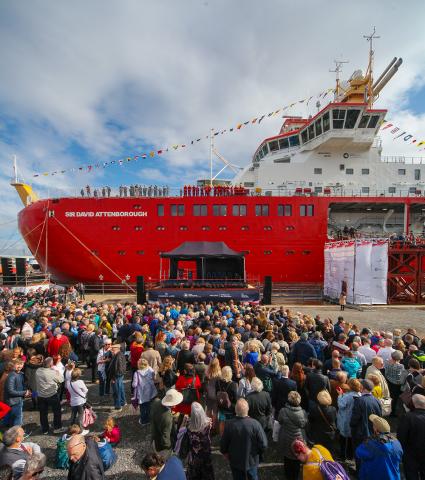 Start date
End date
Region
South East