Visit the SULA Lightship
Location: Llanthony Wharf, Gloucester Docks, Gloucester, Gloucestershire, GL1 2ES
Light Vessel 14 SULA is a vessel of riveted steel construction built in 1958 by Cook Gemmell and Welton of Beverley.  She was commissioned by the Humber Conservancy Board (HCB) in June 1959 and stationed at the Spurn sandbank in the Humber Estuary.  She was decommissioned in December 1985. In August 1988 she became a tourist attraction in Guernsey, Channel Islands and was named the BEAUCETTE LIGHTSHIP.  Subsequently, in a similar role, she moved first to Conwy in North Wales and then to Milford Haven in South Wales, where she was named HAVEN LIGHTSHIP.  In July 1997 she was sold to Irish tourism investors and was laid up in Waterford, Ireland in 2001. She was bought by new owners in 2007, when she was towed from Waterford to Sharpness in Kent.
She was refitted at Sheerness shipyard for 3 years, and then moved to her current home at  Gloucester Docks in 2010. There she was used as a therapy centre, before being put up for sale in 2016. After 3 years she was spotted by new owners who have restored her and converted her for use as a short term holiday suite and residential home for the owners. 
Booking essential (maximum numbers 8 per group)

The Lightship is a registered historic ship and as such is unsuitable for any visitor with mobility problems as the tour involves sloping decks and steep external ladders.  Children are welcome but must be supervised at all times. The tours are of the internal areas only.
Event Times
Friday 9 September: 10.00, 10.45, 11.30 & 12.15
Saturday 10 September: 10.00, 10.45, 11.30, 12.15, 13.30, 14.15, 15.00 & 15.45
Sunday 11 September: 10.00, 10.45, 11.30 & 12.15
Booking Details
Pre-booking: Required

A brochure and booking details will be posted on the Gloucester Civic Trust website where booking details will be published in the on line brochure, which is hoped to be available from 12 August.
Go to: https://www.gloucestercivictrust.org/heritage-open-days/
Max 8 people per tour/session. 45 Mins 
 
More info: www.heritageopendays.org.uk/visiting/event/sula-lightship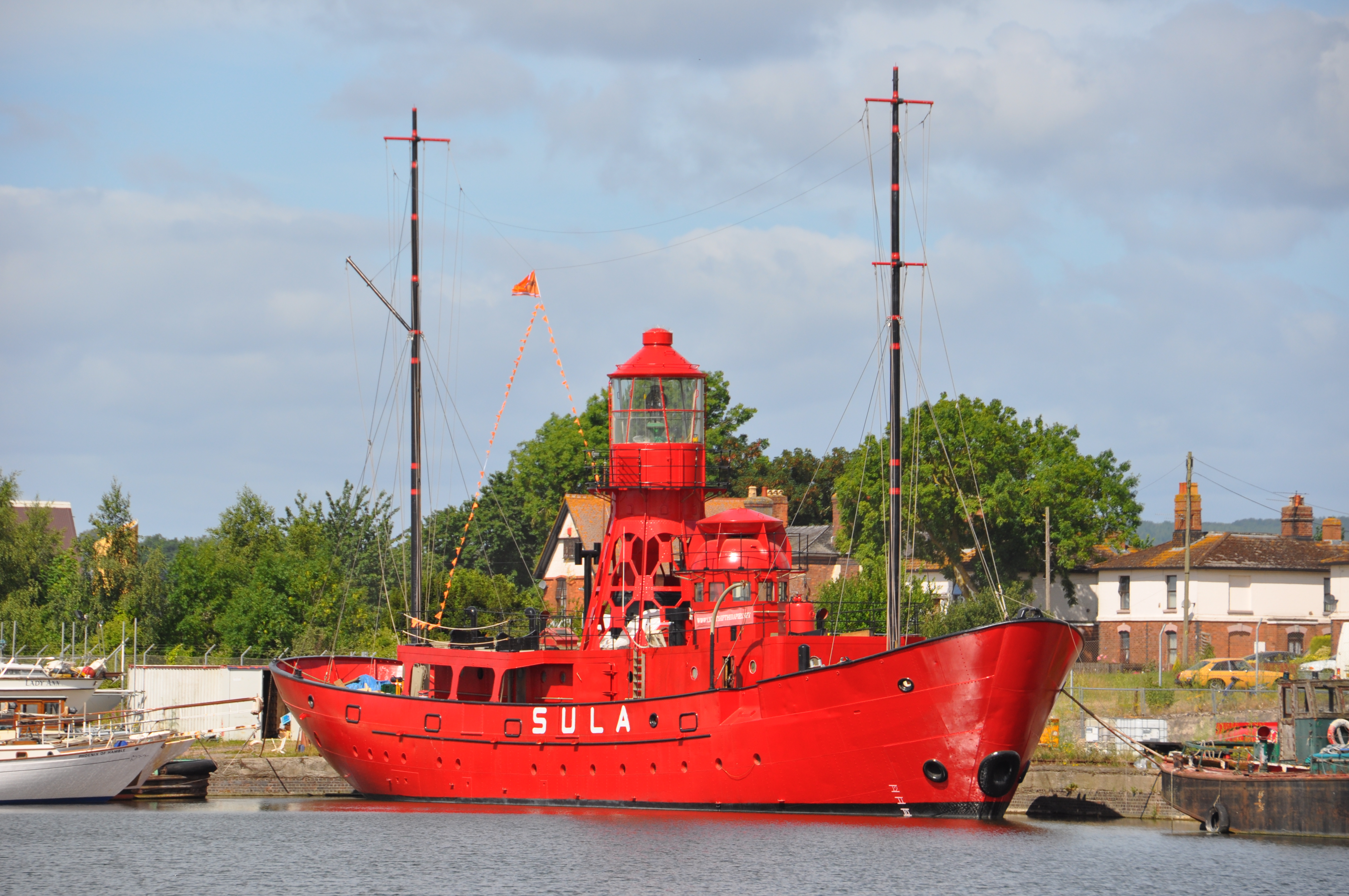 Region
Heart of England