Bristolians will be able to explore the city's largest dry dock and hear about its incredible history during Bristol Harbour Festival on Saturday 16th and Sunday 17th July.
They will hear about plans to conserve the dock, continue ship repair and develop a STEM learning heritage attraction alongside Brunel's SS Great Britain.
There will be free entry to the Albion Dockyard at Hanover Place from 11am to 4pm each day.  Staff and volunteers from the SS Great Britain Trust and Albion Dock Company will welcome people in and direct them along the 540ft-long Grade-II listed dock for unique views of the working shipyard and harbour.
Tall Ship Fridtjof Nansen will be in the dry dock with the crew inviting people aboard to hear about the work of youth development charity Seas Your Future.  The charity operates two tall ships (Pelican of London will be located by M Shed), both associated with the Albion Dockyard and both operating global sailing expeditions including working with marine scientists.
Close to the Albion Dockyard, Brunel Square will be a hub of activity during harbour festival.  A new yearlong outdoor photography exhibition is set to open for harbour festival, showcasing the theme of discovery and Bristol's global connections through the SS Great Britain – the world's first great ocean liner – and the Albion Dockyard, where thousands of ships were built.
Brunel Square will also have a pop-up bar and barbecue with plenty of opportunities to enjoy the harbourside.
At M Shed, two of their historic vessels, John King and Pyronaut, will be offering boat trips throughout the Festival weekend. 
Pyronaut served in Bristol from 1934 until 1973.  In 1940, she was faced with her most challenging fire-fighting period, as the air raids of the Bristol blitz damaged and destroyed countless warehouses, factories, shops and homes around the Floating Harbour.  During this time, she was constantly manned and worked through some of the worst raids of the war.  Booking information
The John King is a 1935 diesel tug built to tow cargo ships from Bristol City Docks to the mouth of the River Avon.  Built by the last major Bristol shipbuilder, John King spent 35 years towing on the river.  She also had special duties, which included supplying drinking water to ships in dry dock, assisting at ship launchings and putting vessels into dry dock and occasionally pulling grounded vessels back into deep water.  But as trade to the Bristol docks declined and motor ships became less reliant on tugs, John King's workload gradually disappeared.  Eventually she was bought by Bristol Museums and fully restored to her former glory.  Booking information
Find out more about Bristol Harbour Festival.
Read more about SS Great Britain, our Shipshape Network South West Hub.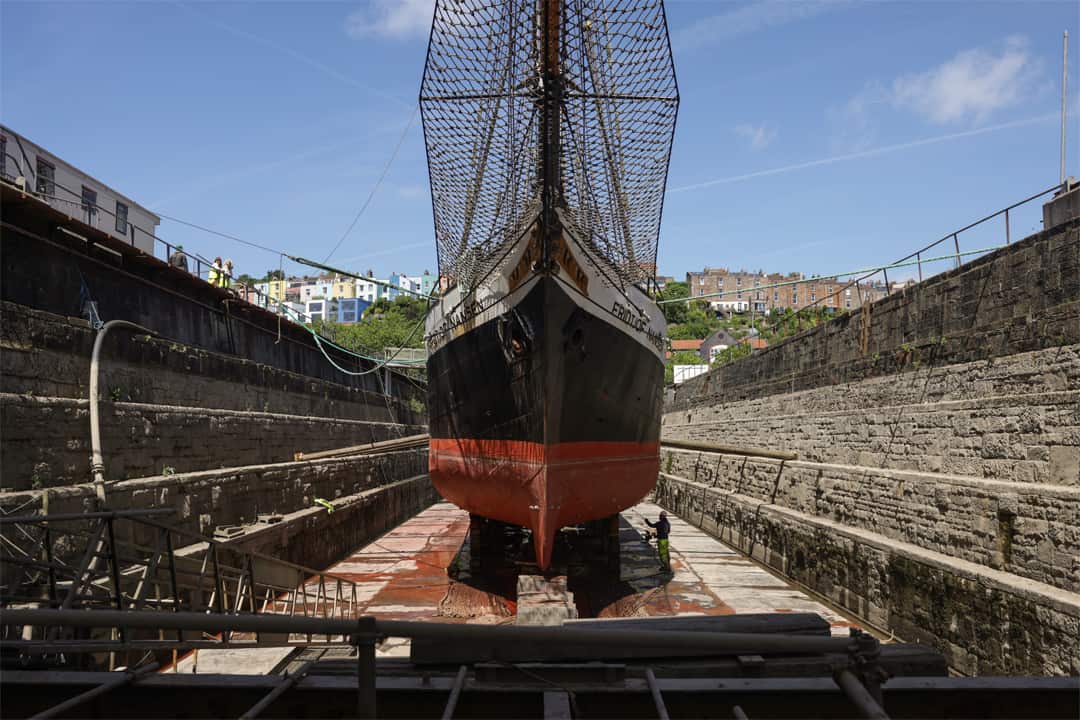 Region
South West