Stories From The Sea - An exhibition of maritime paintings and the stories hidden within them.
If a picture is worth a thousand words, then Grimsby Fishing Heritage Centre's art collection contains a library of epic maritime tales!
The museum art collection contains many paintings featuring real fishing vessels from throughout Grimsby's history. These paintings can help tell us about the lives of the men at sea, and for their families waiting for them at home. They can unlock stories of the personal struggles and sacrifices which turned Grimsby into the world's premier fishing port.
This exhibition features paintings, researched and curated by our collection volunteers. Local creative writers have produced fictionalised audio plays based on the history of the ships shown in the paintings. These have been performed and recorded by voice actors. These performances help us understand the human stories behind Grimsby's famous fishing heritage.
The exhibition was created as a tribute to those who lived and worked on these vessels. The curators, writers and actors understand and respect the real events which inspired this exhibition. We remember the bravery and skill of generations of trawlermen, and the thousands that sailed from our port never to return.
Free event in the Doughty Gallery, running until 31 December 2023. Open 10am to 4pm, Tuesday to Sunday, as well as bank holidays.
There will also be a Stories of the Sea display at 62-66 Friargate in Freshney Place from 11 to 27 March. This will feature reproductions of the paintings, and QR codes leading to an online exhibition and a short play about each vessel.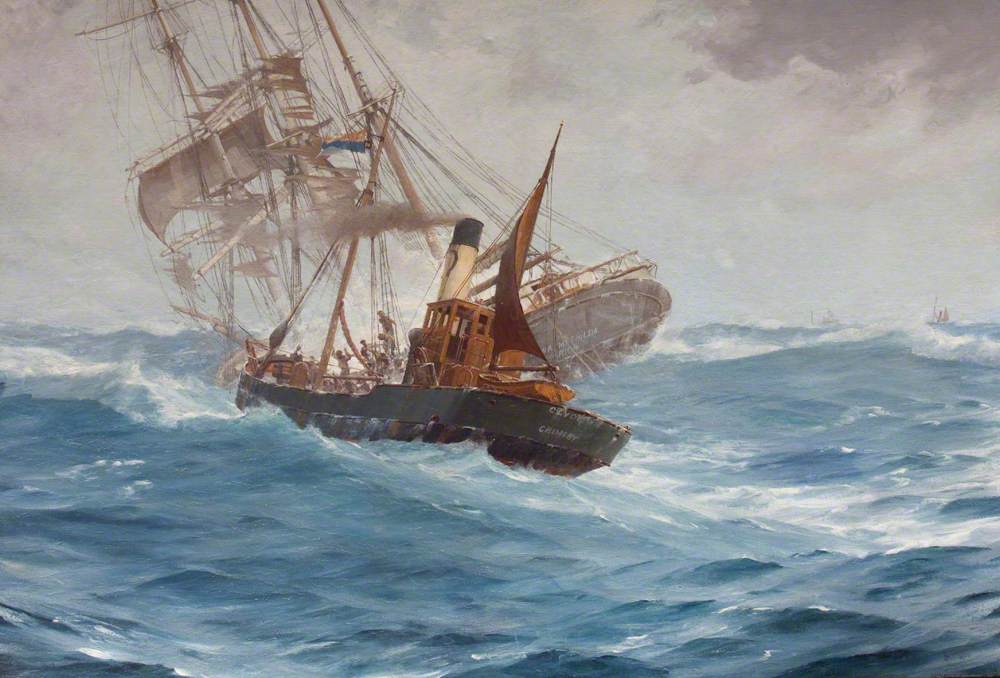 Zone
North