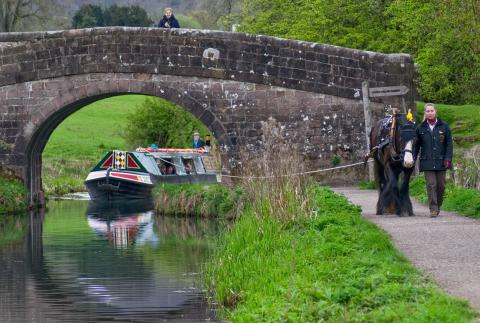 On 22nd November 2018, 80 years to the day after she was launched, historic narrow boat Birdswood's 80th birthday was celebrated by Friends of the Cromford Canal (FCC). The event was combined with a 'thank you' evening for the many volunteers who help to crew the boat or work on the canal.
FCC runs Birdswood as an electric- or horse-powered trip boat on the currently isolated northern 1¼ mile of the Cromford Canal. Purchased in 2013, she has now had 5 full years in service between Cromford Wharf and Leawood Pumphouse and has carried over 35,000 passengers.
Electric-powered trips are operated every Wednesday, Thursday, Saturday and Sunday from Easter to the end of October, with a horse-drawn service offered one weekend each month. Charters are also available. Further details and booking information at www.birdswood.org.