Raise the Bronington! That's the rallying cry of the team connected with the veteran minesweeper – best known as Prince Charles' warship' – after a survey says she can be saved.
A dive survey was carried out by marine specialists earlier this summer and found despite appearances, with some minor remedial work on the hull to make her watertight again, the ship is in a satisfactory condition to be refloated.
And that is now the next objective of the voluntary preservation trust formed to save the ship.
They are hoping to raise £100,000 – not just to refloat/stabilise the ship, but also to transport her safely to a shipyard so the act of restoration can begin.
Ideally, they want to see HMS Bronington as a working ship again, but if that proves too challenging/expensive, the Trust will settle for turning the minesweeper into a museum ship either in the water or dry dock in a suitable location, assuming a role she fulfilled in the '90s and early '00s.
Bronington is one of around 120 wooden-hulled Ton-class minesweepers built in the 1950s, serving for nearly 35 years until she was paid off in 1988.
The ship is partially submerged in a dock basin on Merseyside having sunk at her moorings six years ago.
Mike McBride of the Bronington Preservation Trust said there had been widespread interest in efforts to save/restore the ship, from international media coverage, to offers of help and support from a string of salvage and marine/seafaring firms to veterans' organisations.
Not least among supporters, the Prince of Wales himself – Bronington's Commanding Officer for ten months in 1976 – who told the Trust's volunteers he found it "truly humbling to learn of the efforts you are going to in order to recover this historical naval vessel".
The goal for the Trust now is to receive charitable status which will allow it to apply for grants and other funding, while simultaneously raising cash for the salvage operation (so far people have donated more than £9,000).
Cammell Laird has agreed to take Bronington into their dry dock for restoration under their apprenticeship scheme in stages if the funding can be found.
And should the project eventually be abandoned, any money donated will go to Forces charities.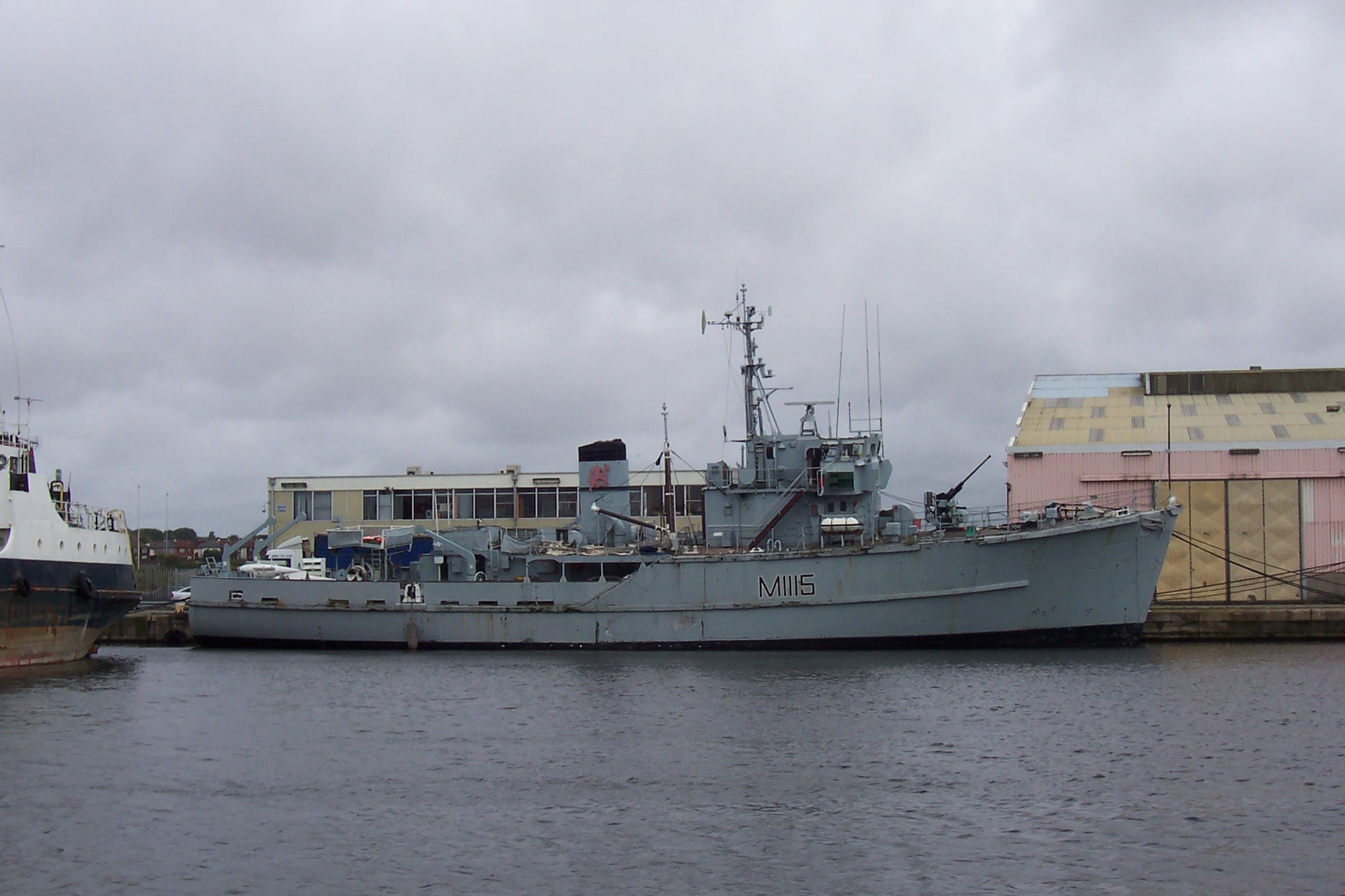 Region
North