New films about the Swan premier at the Anstruther Harbour Festival
Two new films about the heritage and current activities of the Swan have been shown for the first time during the 2021 Anstruther Harbour Festival.  The films feature Swan Trust Trustees John Goodland and Brian Wishart, and focus on the significant herring fishery the Swan was part of in the early 1900s and her restoration and new life as a sail training vessel.
The Swan was scheduled to attend the Anstruther Harbour Festival in 2020, which was cancelled due to Covid.  The 2021 event was also postponed from June to September for the same reason, and the decision taken to deliver the festival with a mix of attended and online activities.  Utilising funding received from EventScotland for the Year of Coasts and Waters, the festival organisers commissioned a number of films to premier at the festival, including these two about the Swan.
The films were made by local film maker Keiba Clubb of Keiba Film.  Along with the Trustee interviews, Keiba filmed a trip on Swan, and put these together with images from both the Swan Trust's archive and The Shetland Museum Photo Archive to bring the narrative to life.  The result is two informative and complementary films which take viewers from the early 1900s to the present day and plans for the future.
Andrea Elder, of the Anstruther Harbour Festival said: "The Swan is a rare survivor of an incredibly important time for Scottish fishery and an inspirational vessel which not only promotes our heritage but also continues to make history, welcoming people aboard and inspiring a generation of young people to challenge themselves, or even pursue a career, at sea. 
These films encapsulate her journey through 121 years, and are a very fitting addition to our festival.  I particularly enjoyed learning about her rescue and restoration – a combination of luck, circumstance and determination, but above all a community coming together to save an important part of their heritage for the future.  Over 30 years on, that is exactly what the Swan Trust has done.  By restoring and relaunching her as a sail training vessel, they keep our heritage alive, whilst also offering sailing and volunteering experiences which build skills, friendships and confidence, and promote physical and mental health – all of which help people to build their own future, and are needed now more than ever."
You can view the Swan films, along with other films for the festival at: www.anstrutherharbourfestival.org/online.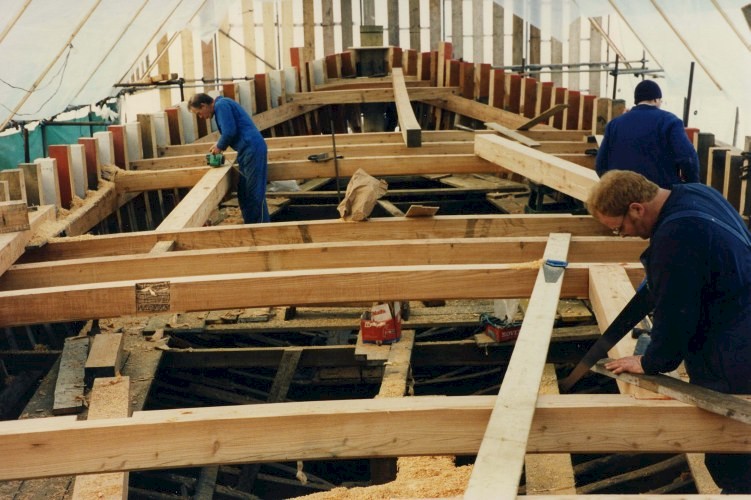 Region
Scotland