Thames barge Snark to open as a restaurant at Exeter Harbour

From October 2023 to February 2024, SB Snark will be berthed in the canal basin in Exeter; serving dinner aboard on Thursday, Friday and Saturday and brunch on Sundays.  
This is something very different from the typical small al a carte restaurant, with 24 people being served in a single sitting at shared tables for a fixed price meal.  Dinner is usually 10 to 12 dishes making up four(ish) courses, with guests sharing bowls and baskets of food. 
There will be a mixture of omnivorous and vegetarian food with dishes - all cooked in the open gallery - arriving at the table when ready.  The food will all be home cooked from local and seasonal ingredients, menus will be rotated every fortnight, with the exact choice of dishes depending on what is in season.  Menus will be based on the traditional food of places in the world that the owners have been to and loved, including England, Moorish Spain and North Africa, Italy and China.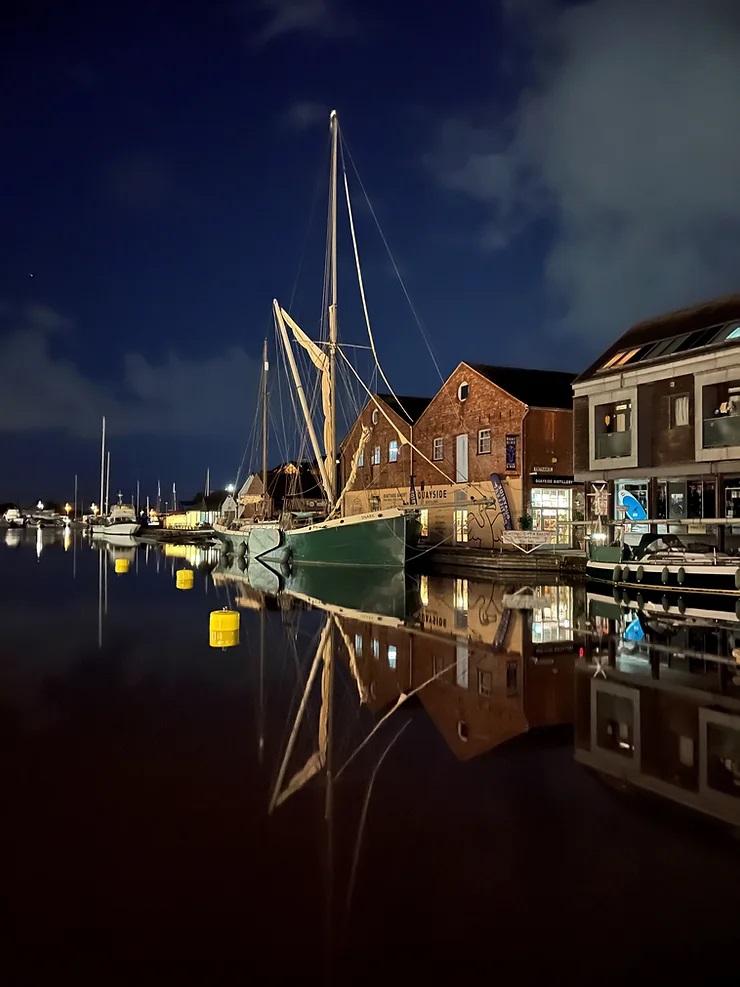 Zone
South West