Whitby RNLI lifeboat museum has opened its doors after major renovations.  The renovation project took nine months and has transformed the 124-year-old former boathouse.

The museum was created by former curator Pete Thomson's father Eric back in 1958.  The building was used as the RNLI boat house until it was relocated to its current site further up the harbour.  As well as collecting RNLI artefacts over the years and records of Whitby's RNLI gallantry, the museum is also home to one of the RNLI's oldest rowing lifeboats Robert and Ellen Robson.

Current curator Neil Williamson said: "We've had a fantastic collection for many years but now thanks to the legacy and the creative people at Core who undertook the project we've been able to not only take care of the historic building but modernise the displays making it a welcome space for both children and adults."

"I would like to thank everyone who spared some time to share their ideas with us.  It really was a joint effort between our volunteer family and the RNLI to come up with ideas that we felt fit the space and told the story that we wanted to get across."

Part of the project included the complete restoration of the 104 year old lifeboat, with the boat being pulled by hand through the streets to a temporary home at Coates Marine.  There, volunteers spent hundreds of hours meticulously restoring the woodwork and paint work before she was returned to the museum.

Neil said: "The new layout of the lifeboat museum rightly makes Robert and Ellen Robson the star of the show, there's the space to stand back and admire her and just pause to think about the things she's seen at sea, the lives saved and the lives lost."

The museum and shop, one of the country's most successful RNLI shops, are now both open daily thanks to the volunteers that spare their time.

Subject to the availability of volunteers the museum and shop will be open 11am-4pm daily.
Photo: Ceri Oakes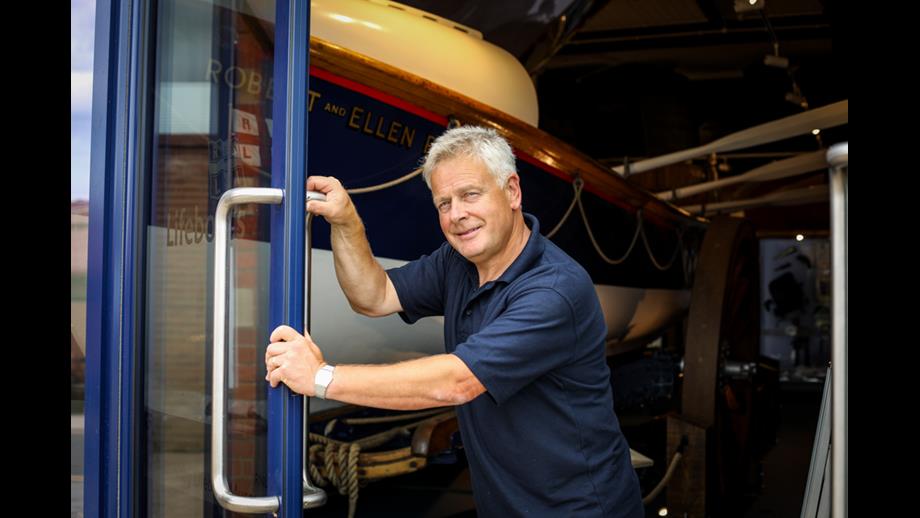 Region
North