Autumn Update from Shipshape Network South East Project Tiller & Wheel:
"Hello! 

Following a strange summer, with the pandemic lurking in the background, we only got underway in August and took the difficult decision to cancel our public sailing schedule. 

We were lucky to enjoy a few sails and try out our new bowsprit (the spar that sticks out the front), but with some of our amazing volunteers and Skipper Geoff shielding, along with the grim daily Covid news, it felt a fairly hollow sailing season and we are greatly looking forward to better days ahead!

We have now de-rigged the barge and had a go at filming the process to give you all an insight into how it's done. You can see the video here... 
Sailing Schedule Release Dates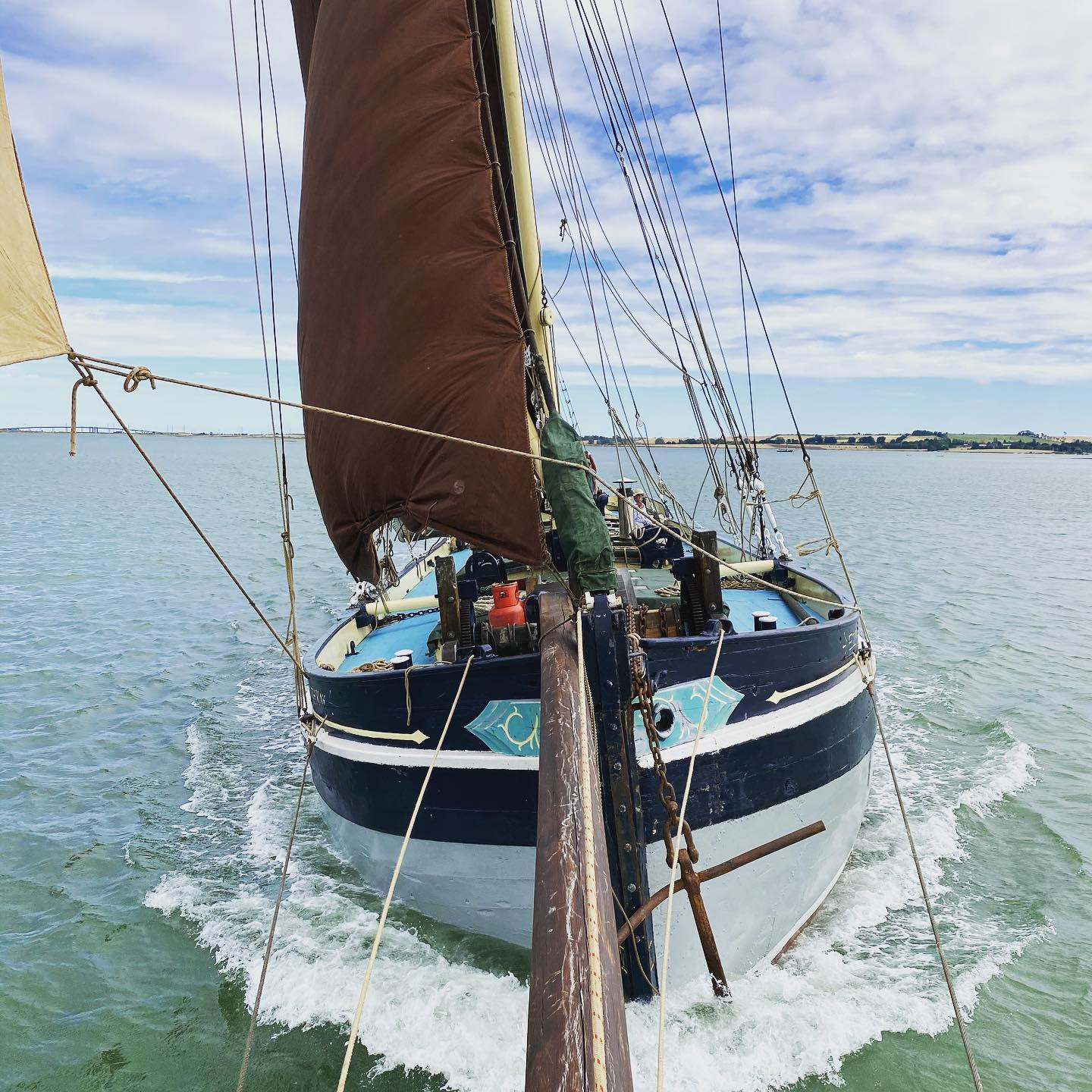 We are pleased to announce that our 2021 sailing schedule will be released to our patrons on 1st November, before becoming available to the general public on 1st January 2020.

There are now more than 50 patrons helping us to achieve our aim of a sustainable future for the smacks and barges and it has really helped us get through a testing summer. 

Our #BeThe200 campaign is still in full swing, with the first 200 followers getting a limited addition t-shirt. If you are interested in joining us, please sign up on the Patreon website - www.patreon.com/tillerandwheel. 

As a patron, you not only get to sleep better in the knowledge you are supporting the heritage craft of the East Coast, but you also gain access to a range of perks only available to patrons.
Tiller and Wheel Seek Funding Opportunities
Whilst we have not been doing as much sailing as we would have liked, we have been able to spend time shaping up the direction we want to head.

The Patreon initiative is working well and we will be applying for funding to expand this programme and help us achieve our ultimate aim of 10000 subscribers and a brighter future for these old ships.

If your company or workplace are interested in joining us on the journey as partners, please do get in touch, as we love developing partnerships with local businesses and our newly honed community focus represents a feel good project that can bring benefits to staff, customers and the wider community.
Best wishes from Ed, Heather and the Motley Crew"
Find out more about Tiller & Wheel here, together with other Shipshape Network South East Projects here.
Region
South East