Ash Faire-Ring, the owner of historic barge Growler shares the latest news on his conservation project:
I just wanted to take this opportunity to thank all our awesome supporters for your huge support on the Growler project this year. It has been the most incredible year for Growler!


As some of you may know I took September and October off to circumnavigate the UK in a 120 year old Oyster smack with my great friends Josh and Ben Danziger (pictured above).  This was an epic adventure which has given me the confidence to handle Growler once she is afloat which is so exciting.
I got back to work in earnest on the 5th November and have been working on completing the hull planking.  As you can see from the photo below, the hull has very few holes left!


To date, there are only 4 planks to go until the inner skin hull planking is complete! After that is done, there is a much thinner layer of planking to go on top which we will tackle in the new year and aim to complete at the end of February. Once the hull is finished, we will move onto installing the engine, fitout, caulking the deck and getting Growler's rig ready to go.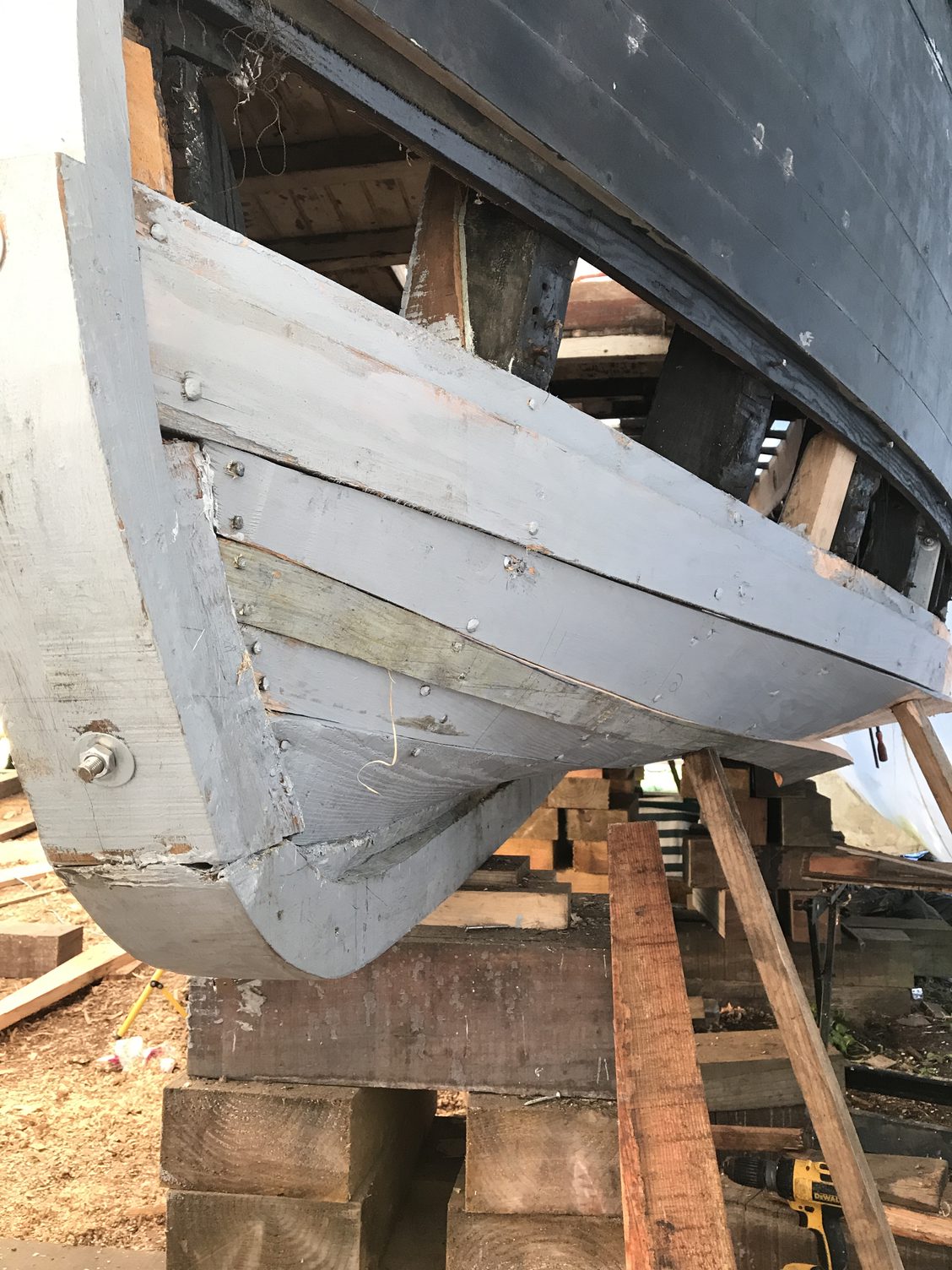 All the planks on the bottom of Growler have to be steamed in as the twist is so much. Around the bow, some of the planks twist 90 degrees over just 1 foot which is crazy.  Do check out this video which shows us steaming planks into Growler.  Lots more videos to come in the new year!
Funding
With your help this year we have raised over £27,000 for Growler which has paid for her new keel, keelson, frames, 38 planks and a 30hp Vetus inboard diesel engine.  This is awesome and I can't thank you all enough for your generosity.
In order to float Growler I need to raise a final £5000 to pay for the engine installation, engine components, fit-out and a crane to launch her with.  I would hugely appreciate any support you could give the project as we head for a summer launch. Do click the button below to our website which will direct where to support!
A final massive thank you to you all for your continued support.  A very special thank you to the Dowley family for the use of the field where Growler is being rebuilt, the Anderson family for providing mains power and the team at Burnham Overy Staithe boathouse for their huge support and advice.
2021 is going to be a huge year for Growler!
Find out more about Shipshape Network East Projects here.