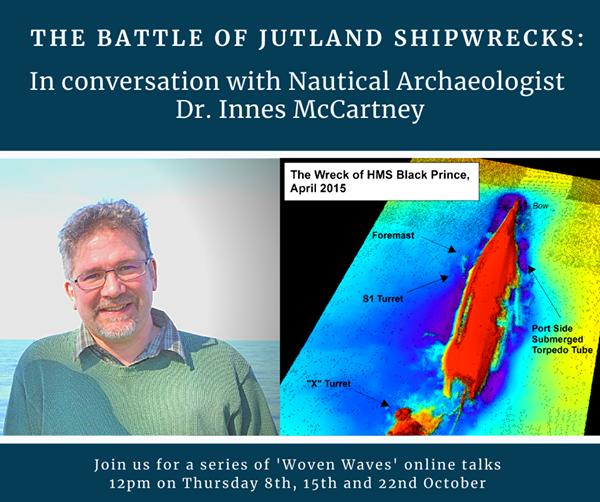 A sound system….
Twenty five vessels sank to the bottom of the sea during the Battle of Jutland.
Catch the Scottish Maritime Museum's interview with nautical archaeologist and historian Dr Innes McCartney and hear how his team used sound pulses to scan the seabed, hitting the surface of shipwrecks and bouncing back to create 3D multibeam scans like this one of the wreck of HMS Ardent.
Look close and you can make out the remains of the boilers, engine room and stern of the ship.
Catch the conversation when it goes live from 12noon on Thursday 8th October 2020 and kickstarts the Scottish Maritime Museums' #WovenWaves online events series!
The Scottish Maritime Museum is one of our Shipshape Network Scotland Projects, find out more here.