What a momentus day Saturday 29th February was! The weather gods looked kindly on the team at Working Sail and they were able to launch the new, 68ft Pilot Cutter Pellew into the water from their yard at Truro, Cornwall.
Pellew is the ninth Pilot Cutter to have been built by Luke Powell and is also the biggest.  At 68ft on deck, she is the largest wooden gaff cutter to have been launched in recent years.  A modern version of the Falmouth pilot cutter No.8 'Vincent', she was one of the longest-surviving and best-documented of the cutters, built in 1852 by the Vincent family of St Mawes.
Built for speed, 'Vincent' worked successfully for 70 years sailing out into the English channel to land pilots on incoming ships and guide them safely back to Falmouth to revictual and get their ongoing order.  She was retired in 1922, ending her days as a houseboat at Freshwater on the Percuil River.
Surrounded by friends who had been able to act at short noticed and followed by many online it really was an amazing day.  Here are some more photos that they took over the weekend, taken by Melissa Williams: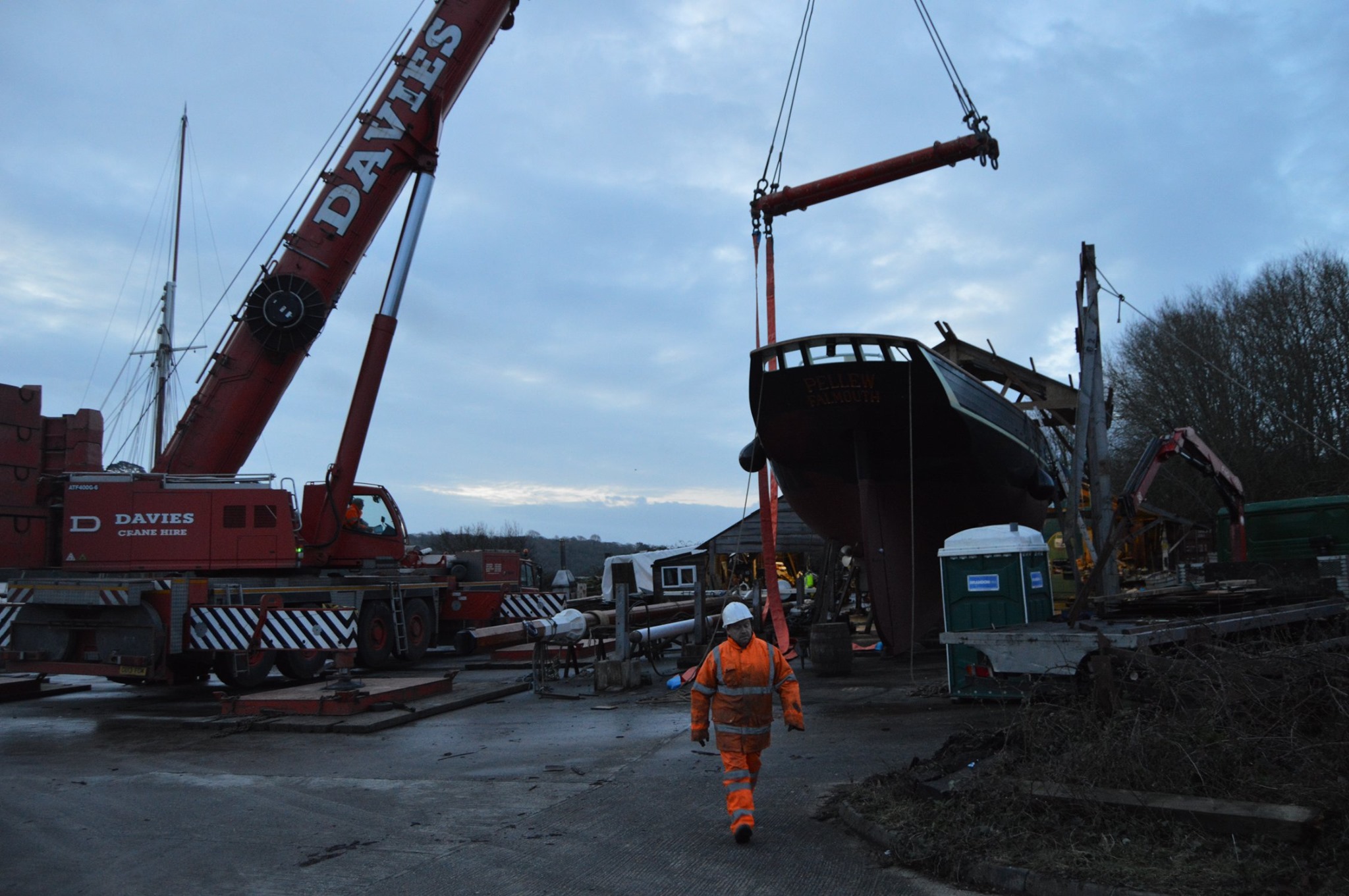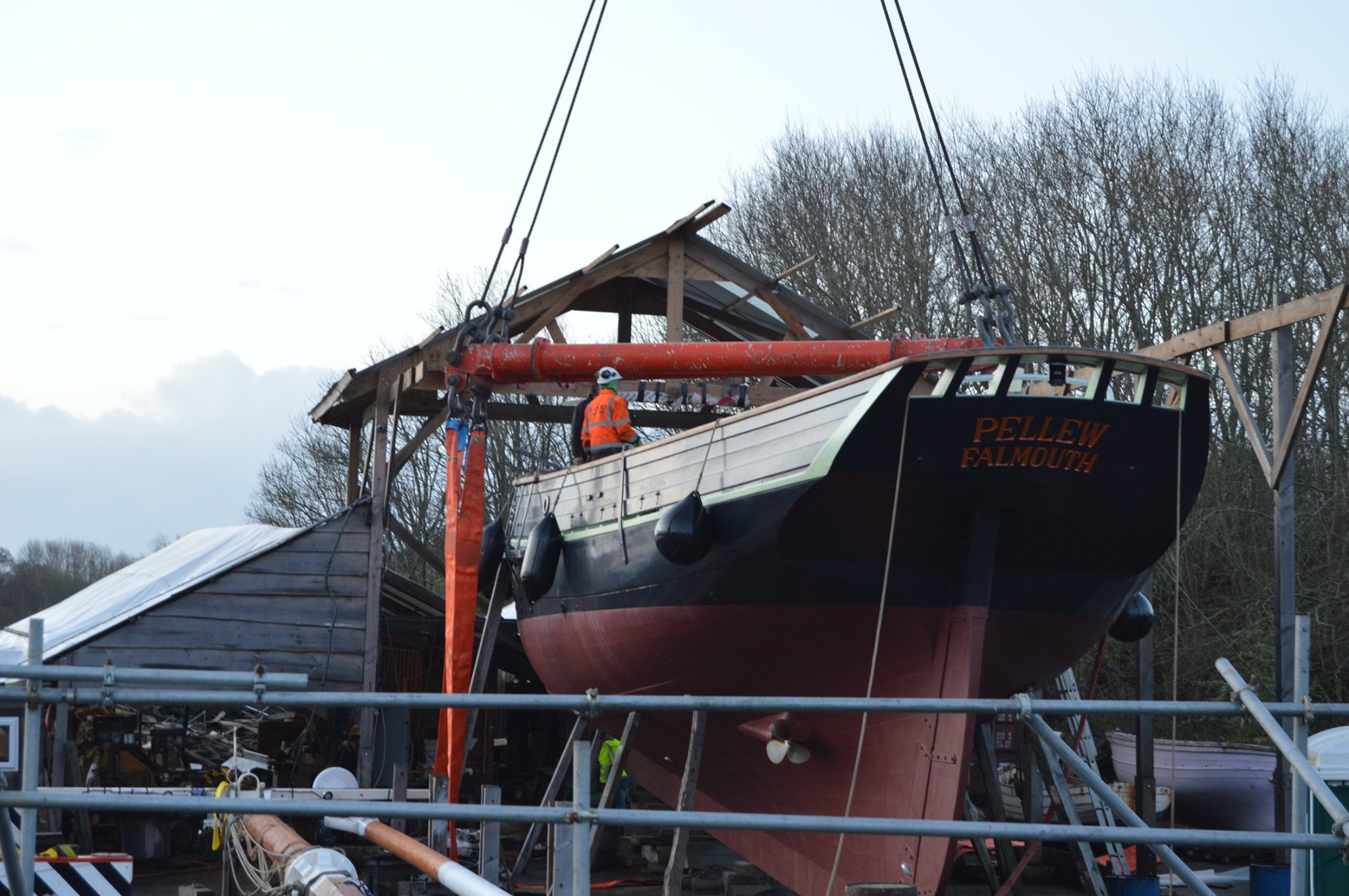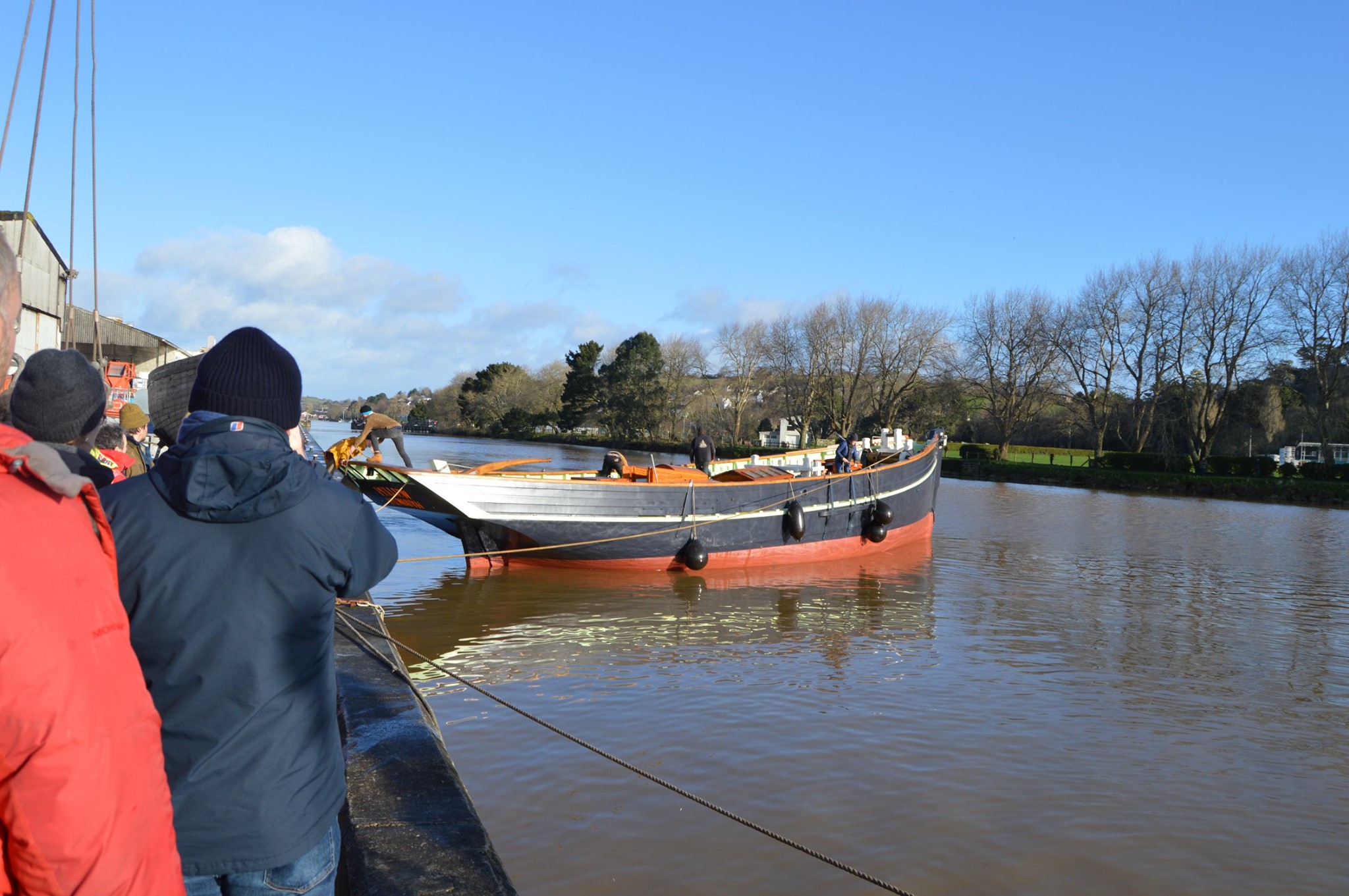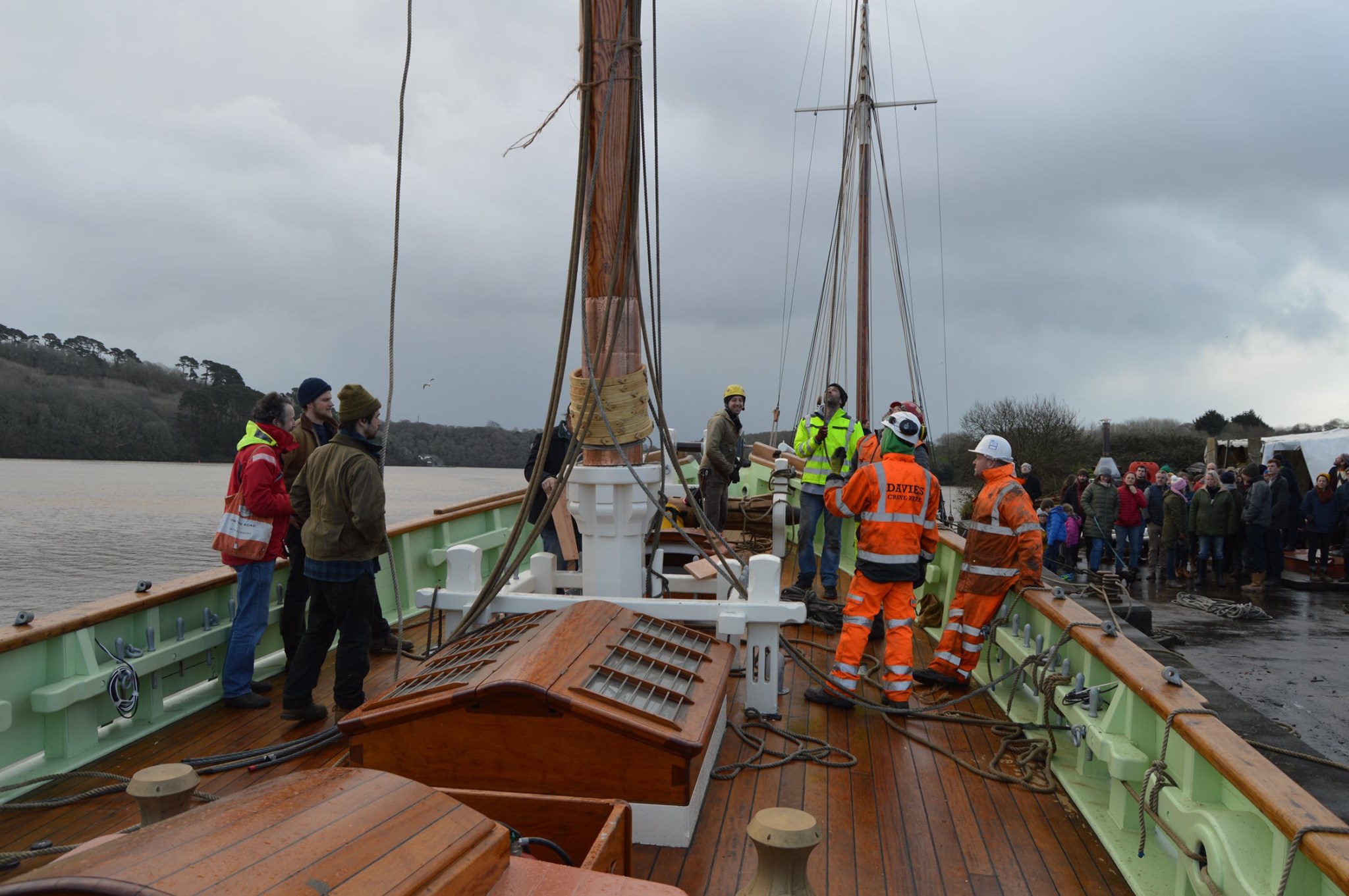 Time for the mast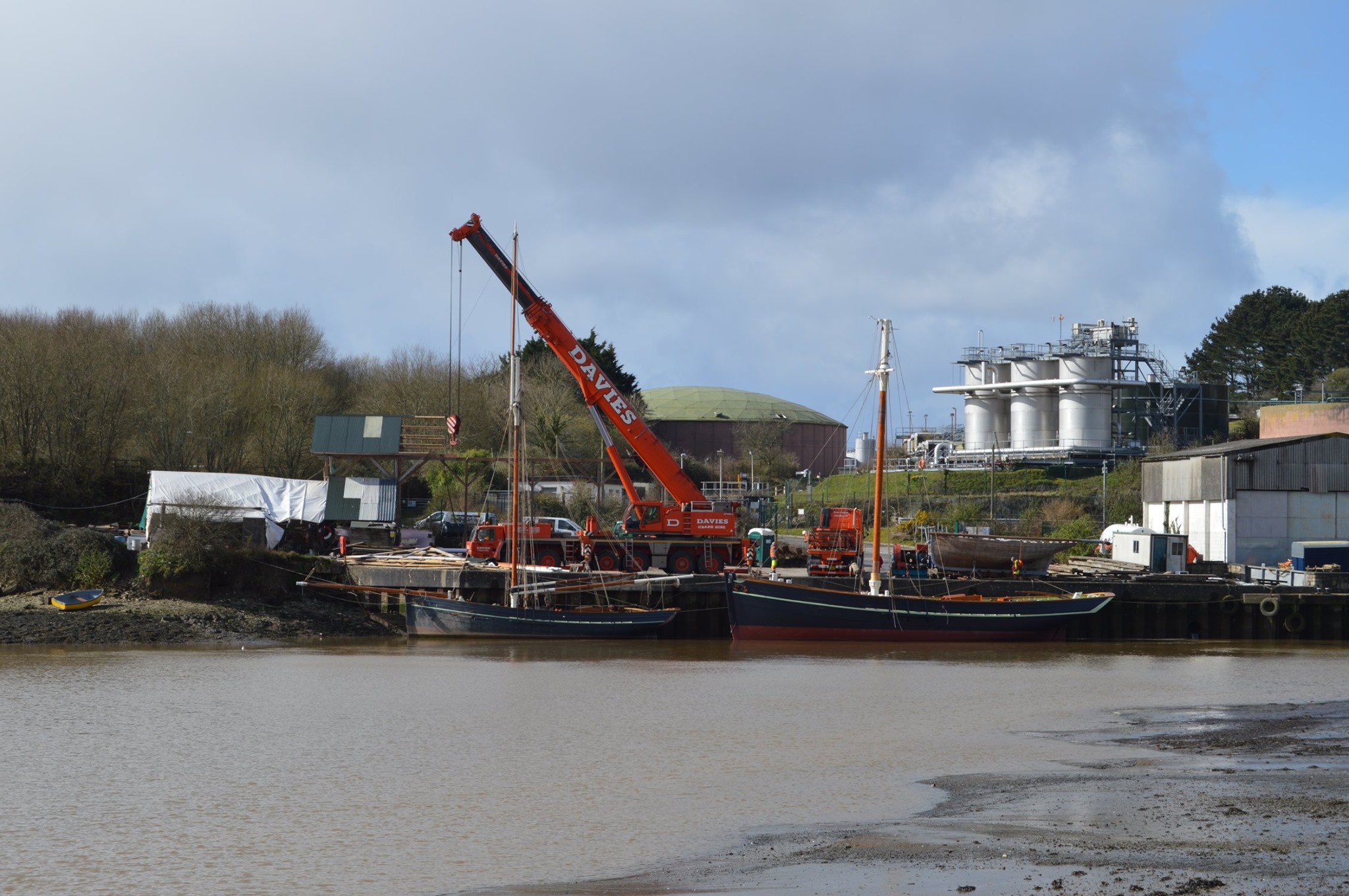 Pellew slightly dwarfs her smaller sister 46ft scillonian pilot cutter Agnes
The team now continue with the hard work to get her sailing at the beginning of May: https://workingsail.co.uk/pellew-voyages-2020
More on Working Sail and the Falmouth Pilot Cutter CIC, one of our Shipshape Network South West projects
Region