Latest news from Lynher River Barge CIC: 
Lynher is having her annual maintenance and is currently out of the water at Southdown's Voyager Boatyard, safely ensconced in the large hangar away from the January storms. This also gave us time to maintain and secure her mooring chains nearby. Thanks to our amazing volunteers who come at staggered times (just like elves at night!) the decks have been swabbed and re-painted and this week she has been anti-fouled. Internally we have been giving her a refit/make-over with a brand new butler sink and a new plumbing system wheras fresh water is fed by gravity and kept in reclaimed whisky barrels secured on deck.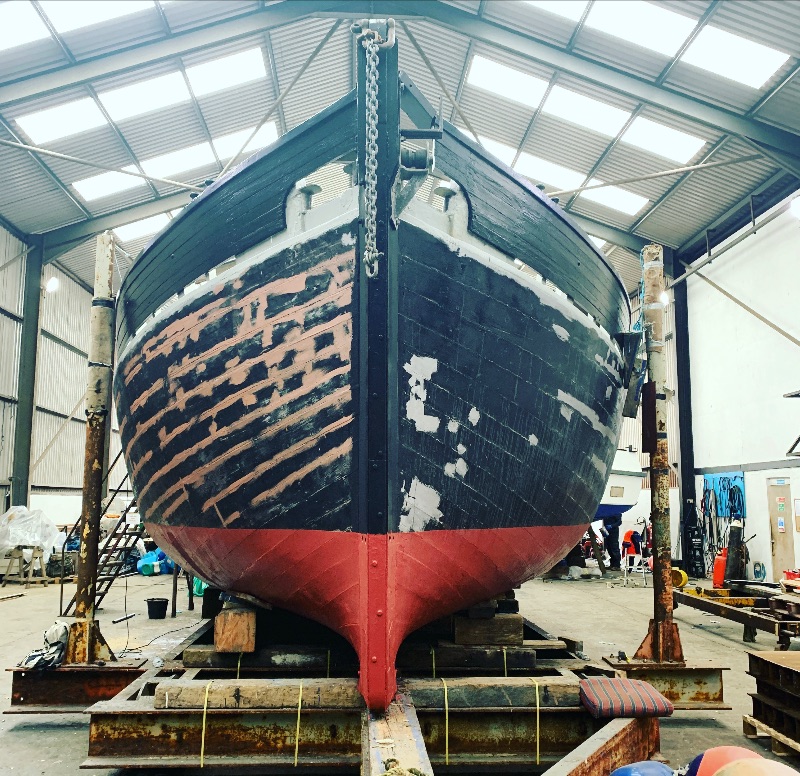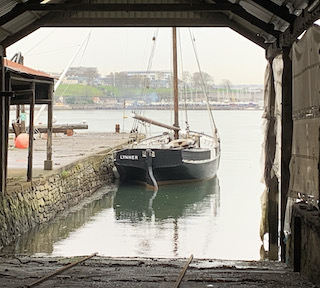 The 6 burner gas range is now out and in our workshop to be sold on as it was too large for the space and encroached on the bunk area. Excitingly we are installing an electric engine powered by a 48 volt system with a bank of batteries now safely boxed in under the table in the cargo hold. We are also hoping to install a solar panel recharging system to be placed on top of the deck. An environmentally respectful Lynher will be back in the water in mid-February. After the launch she will pay a visit to Mashfords boatyard in Cremyll to collect and fit her mast and spars. The running rigging is being serviced at our workshop in Cremyll as well as the blocks which are receiving particular attention from Dominic this year. We look forward to progress toward March in order to carry out the sail trials and continue to check and improve Lynher's rigging before setting off for the 2021 sailing season.
Essential Sailing & Boat Maintenance Course



Our first 10 weeks course in essential sailing and boat maintenance skills has been a great success apart from having to stop and start due to the various lockdowns. It took us a little longer to complete but our five trainees have come out of it as different people. Their confidence around boats has increased greatly and they have learned a number of essential skills that anybody who loves to messing 

about

 in boats should know. From dinghy sailing to rowing, our beginners received 40 hours of training on the water! In the Gymnasium workshop at Cremyll our team learned about plywood, fibreglass and epoxy repairs and maintenance. Our project was 'Shrimp' a broken down Mirror dinghy which has now regained its transom. For more information on our courses check out our training page at https://cremyll-maritime.org.uk/training/
Online Shop Opens

We have launched a new website this year! On there you will find you can buy RYA shore based navigation courses, seamanship and practical training in boat repairs and maintenance and educational activities for 

young

 people. We have carefully sourced beautiful postcards (image below) sustainable soft hoodies and t-shirts which you can buy from us on-line. To find out more please go to:
https://cremyll-maritime.org.uk/shop/
Lynher's Voyage of Discovery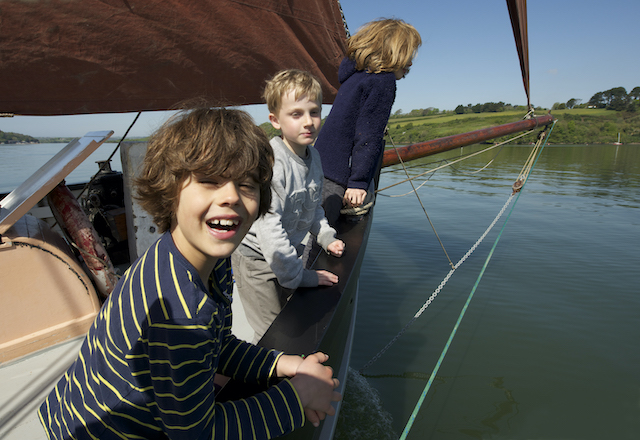 This is our unique Tides Education Workshop being designed and set up right now by us. We are so pleased to be able to deliver this exciting and interactive workshop that will introduce the local children and young people living around our waterways to the power of the tide. We shall be discussing how and when the tides happen and the possibilities open to us to use the renewable resource of the tidal power to create energy to power our day to day modern applications. Thus moving away from the old unsustainable energy forms to a cleaner world and also protect and care for our diverse wildlife. The workshop is currently under development and the launch will be in April. We are taking bookings from schools, community and private groups, please contact
Find out more about our other Shipshape Network South West Projects here.