Medway is bidding for UK City of Culture 2025, winning the title would provide a huge post-pandemic boost to the county's economy, say bidders. The team behind Medway's campaign say winning will lead to the Towns becoming a major tourist destination worth millions to Kent.
Latest figures from Visit Kent show Medway welcomed more than five million visitors in 2019 with 4.4 million daytrippers taking in the historic sights and growing arts and cultural scene. It also projected almost 7,000 jobs in the Towns are supported by tourism.
Deidre Wells OBE, chief executive of Visit Kent and co-chairman of Medway 2025, said: "This is an incredibly important opportunity for the county.
"Medway's City of Culture bid will create a legacy of opportunities across the area and grow Medway's reputation as a creative destination for tourists."
Scores of businesses, cultural teams and community groups are working together to bring in the "once-in-a-generation boost" for Kent and Medway. A year-long programme of events would be held in the towns, villages and the Hoo Peninsula around Medway.
Richard Morsley, chief executive at Chatham Historic Dockyard Trust, said: "Here at The Historic Dockyard Chatham, we know that Medway has so much to offer visitors through our world-class heritage and cultural attractions.
"Being City of Culture in 2025 will enhance this even further, providing unparalleled experiences to our visitors and transforming our visitor economy."
Chatham Historic Dockyard is one of our Shipshape South East projects, read more here.
Source: Kent Online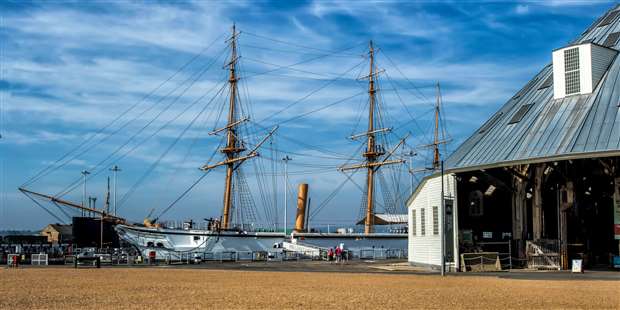 Region
South East