Tom Crisp Sailing Scholarships 2019 – Scholars Reports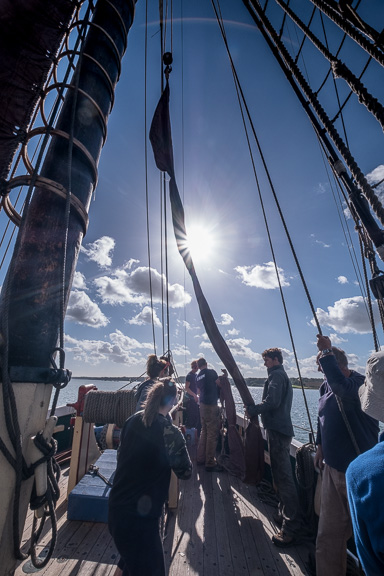 The Scholarships enabled three young people the opportunity to sail with Excelsior this summer from Lowestoft.
The 2019 sailing scholarships are named after Thomas Crisp VC, DSC, RNR, the heroic and distinguished skipper of the (armed) Lowestoft Smack 'Nelson', who lost his life in World War One whilst engaged with German U Boats in The North Sea. Tom Crisp is remembered in Lowestoft with great civic pride and affection.
The scholars were asked to submit a written Log, Vlog or Blog describing their experiences on board, with feedback, some weeks after the voyage. The best account is available for download here.
Find out more about the Excelsior Trust, one of our Shipshape Network East's Projects here.