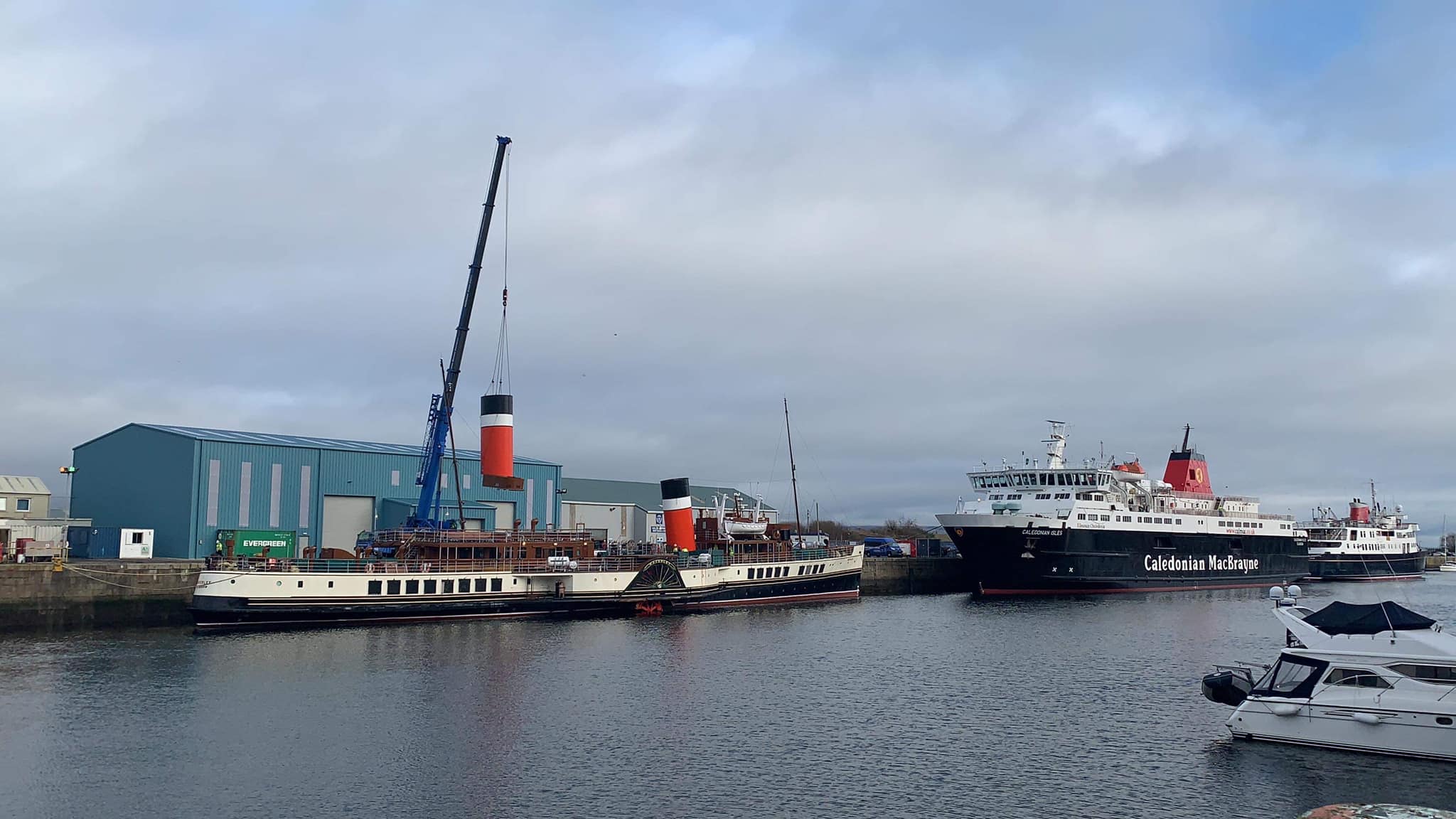 On 18 December 2019, the Boiler Refit Appeal reached its target of £2.3million.  The appeal attracted donations from over 8,000 individuals, the Paddle Steamer Preservation Society, several trusts, organisations and the Scottish Government.  Ongoing support will be required in the months ahead and to maintain Waverley in service.  
The ship has moved to Greenock where her Boiler Refit programme has begun, expected to take around four months.  She is now berthed in the James Watt Dock at Dales Marine Services shipyard.
Waverley's twin iconic funnels have been removed to allow access to the Boiler Room.  Bother boilers will then be removed in addition to the electrical generators, which will be replaced as part of the project.
Waverley will return to service for summer 2020 once a major refit to install new boilers and electrical equipment is completed.
Find out more about Waverley Excursions, one of our Shipshape Network Scotland Projects here.