One of the SS Explorer Preservation Society's new members recently gave the Society a very generous donation of £10,000.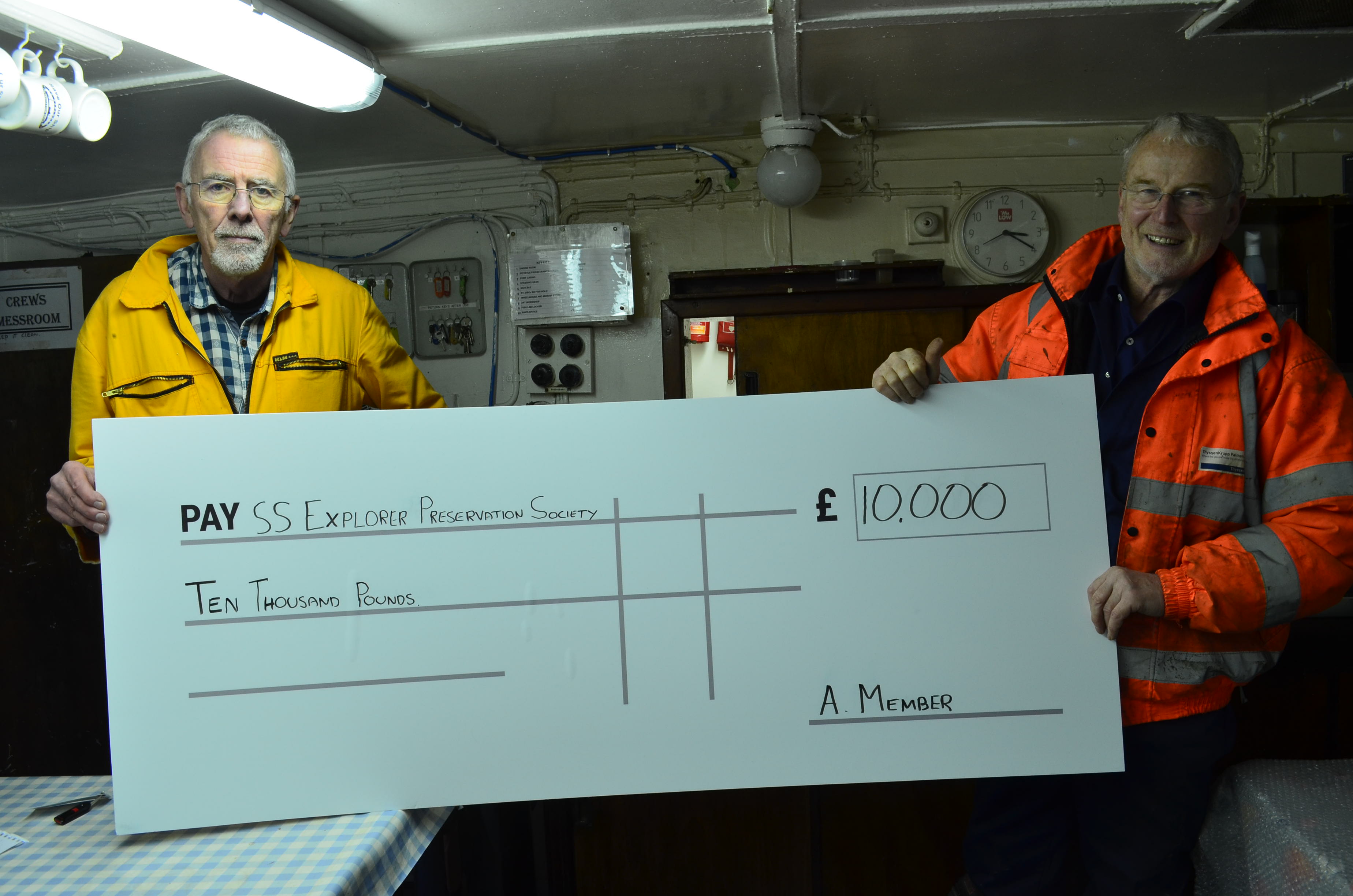 Two of their Directors are holding their new charity cheque for the amount.
Part of this money will be used to make the monkey island water tight.
The Society has been working on this area for some time and these funds will ensure the job can be completed and the leaks stopped permanently. 
Some of the money will also be used for their outreach education program and other community engagement projects they have in the pipeline.
The Society relies on donations like this, and successful grant applications, to fund work onboard.  Members' subscriptions go towards the running costs of the society.
Read more about the SS Explorer Preservation Society here, one of our Shipshape Network Scotland Projects.
To find out more about what they do, or to become a member see here.