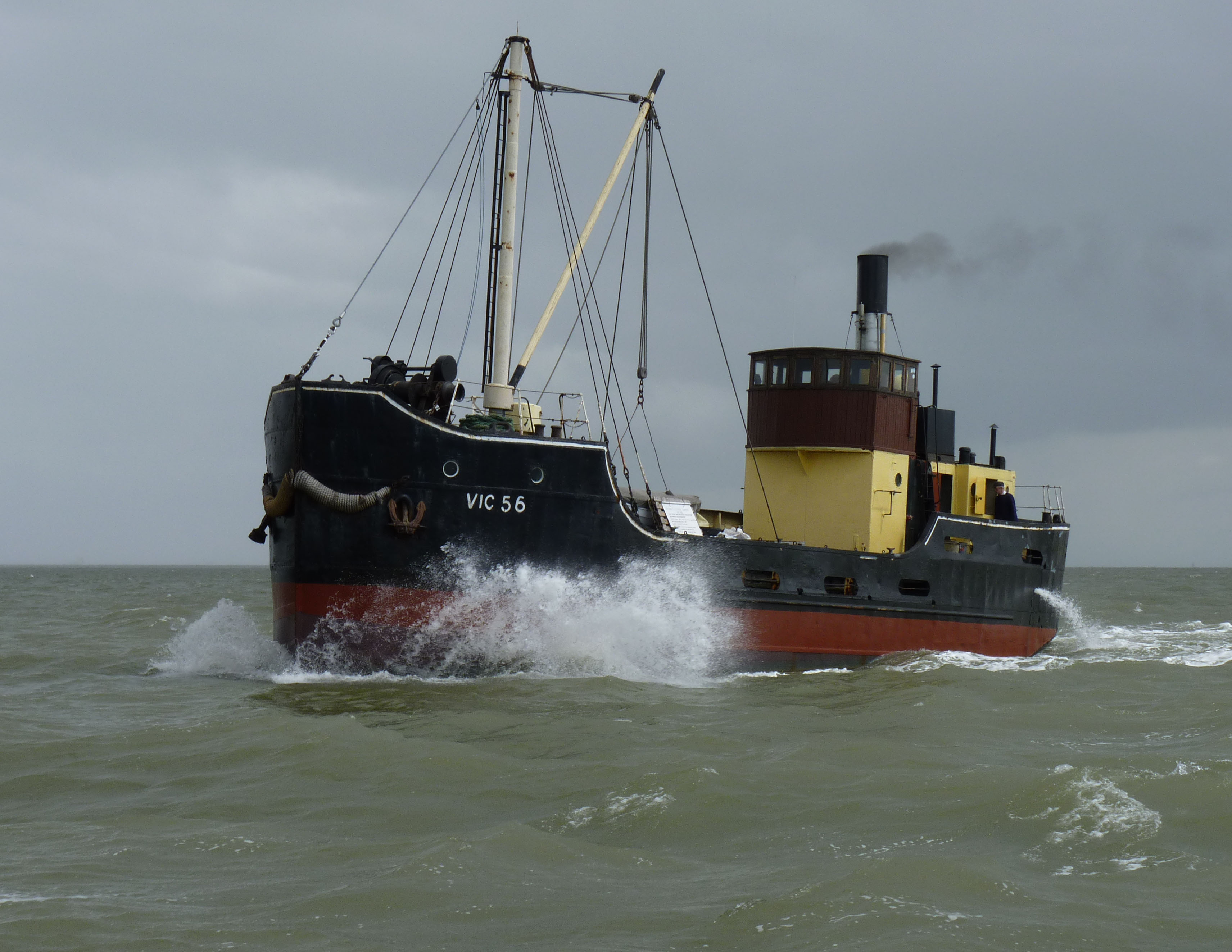 VIC 56 in Sea Reach (c) Alan Jenner
The VIC 56 is an eighty-five foot steam ship, built in 1945 as part of the wartime shipbuilding program, and now preserved in working order.
She has recently moved from Chatham, and is now in Portsmouth under the care of Boathouse 4 to help tell the PAS story and help train new steam mechanicians.
Find out more about Boathouse 4, one of our Shipshape South projects here.