After a very successful open day on the 30th November (about 140 guests) the Raybel Charters team followed up with an information evening for Swale Councillors on the 18th December 2019.  Thirteen councillors and Officers attended and they were very impressed with their passion and support for the Museum and the success of the Raybel Project. One councillor committed to provide safety belt stanchions and rings on the Wharf which is a most welcome development.
At 7pm they held an Open Evening to engage the Sittingbourne community in the historical research and struck gold!  Two of the guests were the daughters of Wills (of Wills and Packham who built Raybel) and had travelled afar to come on board.  This is exactly the sort of linkages we need to bring Raybel's history alive. They are scouring the family albums for them.
The new year priorities are getting the dry dock to Sittingbourne. This is an interesting logistical problem as it is currently at Lower Halstow. It requires daylight, pumps, big engines, insurance, welding, towage certificates, strong ropes, high tides and low winds.  Nerve-racking stuff!  The dock, kindly donated by the Westmoreland Trust, sadly contains the remains of Sailing Barge Westmoreland which will have to be removed before we can put Raybel in.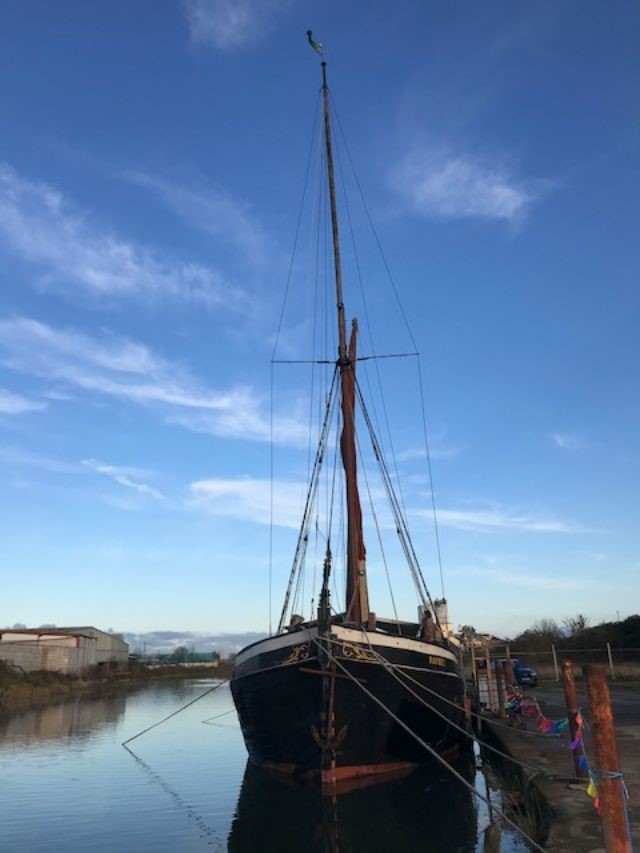 Meanwhile back in Sittingbourne, Raybel sits serenely floating twice a day as pictured above.  Two shipping containers have been delivered to site - well above the flood tide mark and much of Raybel's contents have been moved into them.  They will shortly have a roof structure between them to create a dry workshop space and then work can start on servicing all her rigging.  They have quotes from specialist lifting firms to take off her rudder, leeboards, and masts (all weighing several tons each). 

Before the dry dock arrives, a further section of the wharf will have to be washed out to make sure there are no sharp nasties down there that might punch through a hull. This will involve some tough guys with pumping machinery, daylight and low tides, so quite a few issues to take into consideration.

On the history front, they did an interview with the fabulous June Nethersell, daughter of legendary skipper George Eastland.  George skippered for three major barge owners before working for Sully's, Raybel's owners, in Sittingbourne.  As a child June lived onboard S.B. Oceanic and as a young mum, lived on the row of houses known as The Wall.  The video interview with June will be available in the new year.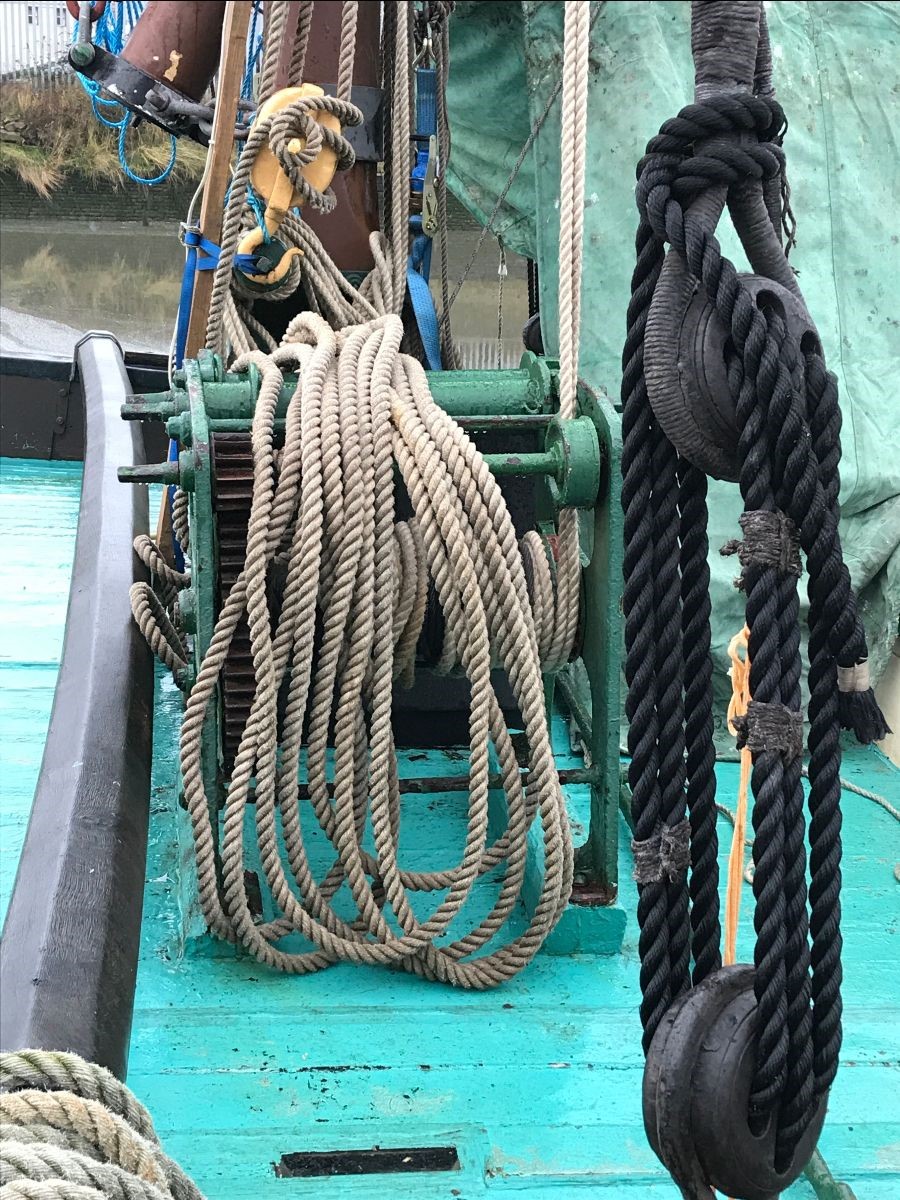 Finally, they have made a list of stuff that we will need to restore Raybel - their Raybel Wishlist.  In the spirit of being green and recycling they are asking all friends if they can help them acquire any of the gear listed.  Donations, loans, discounts, or contacts of friendly suppliers all gratefully accepted!  Subscribe to the Raybel Charters newsletter to find out more.