Sailing Tectona - The Logbook, January 2021

Sailing Tectona aims to inpire positive change in people's lives by providing sail training experiences to people of all ages and backgrounds.  We specialise in working with young people, and adults in recovery from mental health issues or drug and alcohol misuse. 
Refit News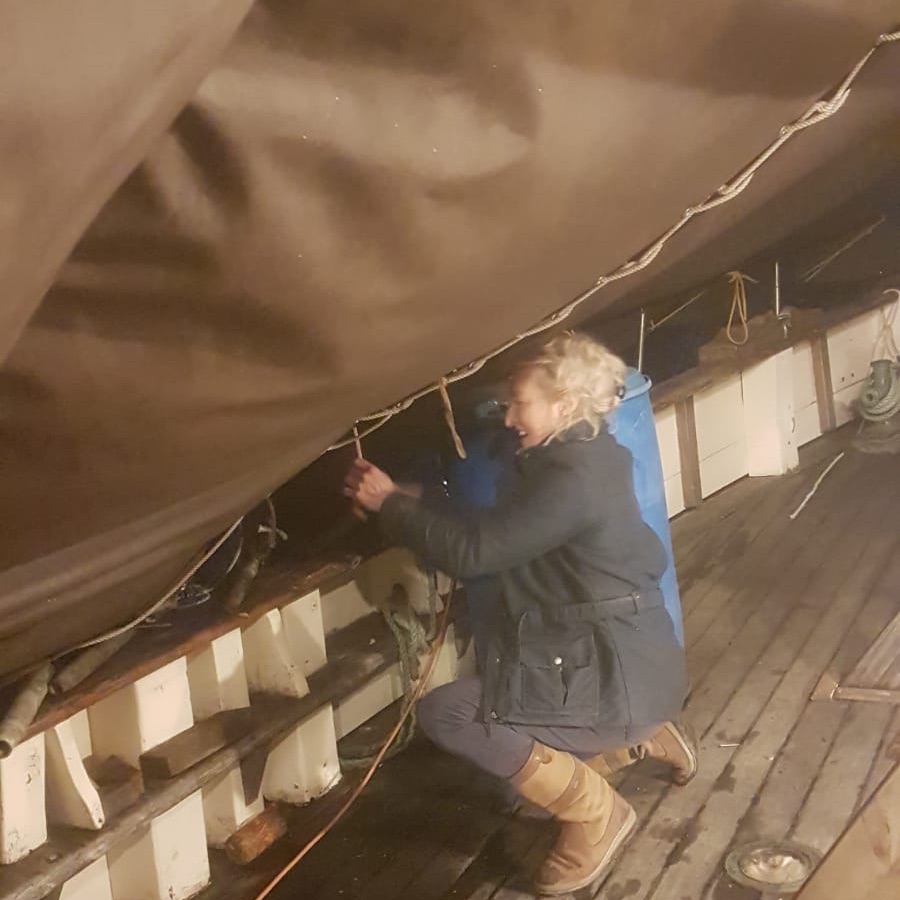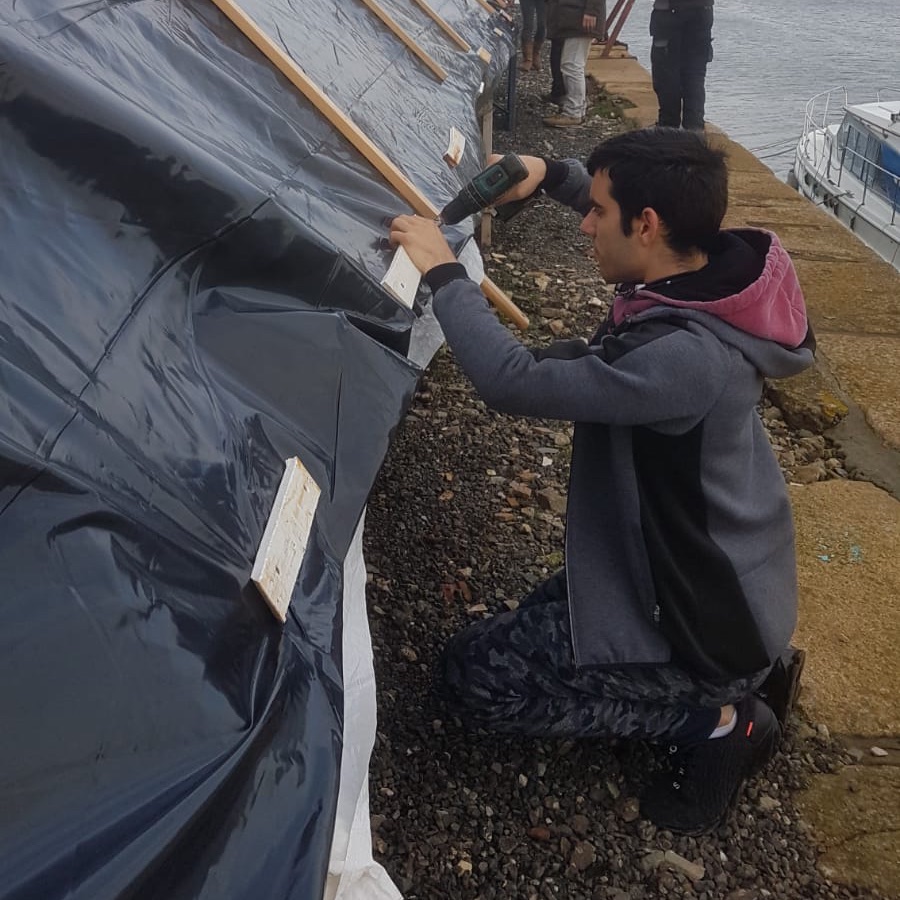 We have made great progress removing small sections of Tectona's port side allowing us to take of some metal plates and do some detailed inspections.  Simultaneously we've managed to design and build a cover which will keep her much drier and allow us to work on deck even if it is raining. 
 
Mike and the volunteers have installed bollards on the pontoon which will means it will look less like 'spaghetti junction' whilst Tectona is tied up alongside.
 
Mike has welded solid mast trestles and the team have made a cover using tarpaulin and wooden battens.  All of the metal work has been sealed with a few coats of paint to stop rust. This will protect our spars and allow us to work on them during the drier weather this year. 

The new office
We've decided to build an office close to the boats.  It makes sense for the whole team to be in one place.  It's now watertight and insulated.  We're in the process of sectioning off a working space so we can use it both as a workshop and an office until we can build a dedicated workshop later in the year.  We're on the hunt for a small filing cabinet in good condition so if you know where we can get one or if anyone wants to get rid of one, please be in touch. 
 
A massive thanks to our designer, foreman and chief kit-kat eater Terry Williams for all your hard work and patience in helping us build this office.  We think building boats is easier! A big thanks also goes to the volunteers from Plymouth Lighthouse project and everyone in the team who comes along on Thursdays for helping out with this project. 
New waterproofs from Guy Cottons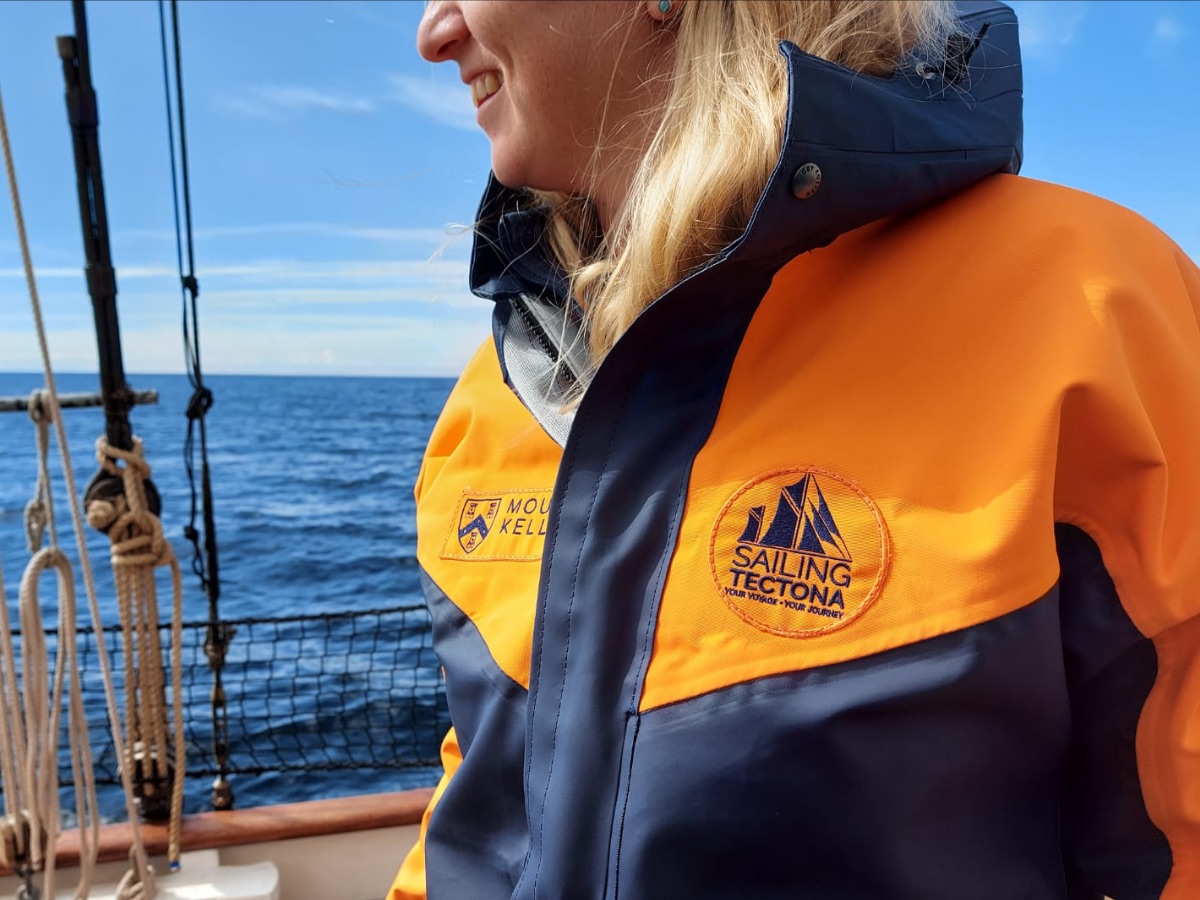 The process for researching and buying new waterproofs for both boats started in Winter 2019.  In Spring 2020 we received our first batch of bright, beautiful branded waterproofs from Guy Cotton.  It sounds like a straight forward transaction but we want to share the full story of the incredible support we've had from Sebastien and his team working at Guy Cotton. 
 
After some back and forth we settled on a design and on numbers of each size – it's tricky gauging how many suits you'll need and working out how many woolly jumpers people will want to be wearing underneath.  Then in the final stages of the order, COVID and lockdown hit.  Our season was cancelled, we were nervous of the unknown that lay ahead due to C-19 so we sent an email asking what could be done. 
 
We are scheduled to receive the rest of our order once we can start sailing in 2021.  We have been overwhelmed by the support and understanding Guy Cotton have given us at such a tough time and we're delighted to be working with such a brilliant retailer. 
 
We've tested out the waterproofs and we've had excellent feedback.  It's not only us that love that bright and happy orange on the jacket.   

We want to share our sincerest thanks to Sebastien and his team at Guy Cotton for everything they have and continue to do for us. 
Ways to continue your support

Shop at the COOP
Just a short reminder that we are registered as a local cause for the COOP's membership giving scheme.  Simply by selecting 'Sailing Tectona' on the members section and using your card when you shop in store, you'll be donating to our cause. Thank you!

Support with Fundraising
Do you have some spare time on your hands due to lockdown or perhaps you've been thinking about learning something new?  Well this might be the ticket - we're in search of volunteer fundraisers who can work at home and connect with us regularly online.  Last year was exceptionally hard for our industry and we foresee this year being tough too. Fundraising is critical to our work at the best of times but it vital in the current climate. 

If you think you would like to get involved with fundraising with us please drop Jen an email: jen@sailingtectona.co.uk. 
New membership scheme - FOTO.
A new membership scheme has been established – Friends of Tectona and Olga (FOTO) to bring together persons interested in supporting two of Britain's traditional sailing vessels; Tectona and Olga.
 
This membership scheme has been established to support the activities of the organisation to help provide sailing opportunities for young people and help those in recovery from substance misuse or recovery from mental health issues. 
 
Members of FOTO will receive regular information about the activities of the Tectona and Olga,  be able to meet other likeminded FOTO members, share seagoing and related experiences and provide ideas regarding the work of Tectona and Olga, have opportunities for day sails with other FOTO members on board either Tectona or Olga and have access to all social media posts and videos about Tectona and Olga.

There are three grades of Membership; 
Ocean membership available at £60 per annum
Life membership for a single donation of £500
Corporate membership available from only £500 per annum
You can join as a Friend by completing a form found here. Please carefully follow the instructions on how to do this and how to link it with JustGiving section. 
Find out more about Sailing Tectona and our other Shipshape Network South West Projects here.