The north of Scotland's strong coastal heritage has been recognised with £200,000 funding from Historic Environment Scotland.
In Shetland, the Swan Trust sailed away with £5,000 to support the sail replacement of the historic Fifie fishing boat built in 1900, now used in educational events and sail journeys for youth and volunteer groups.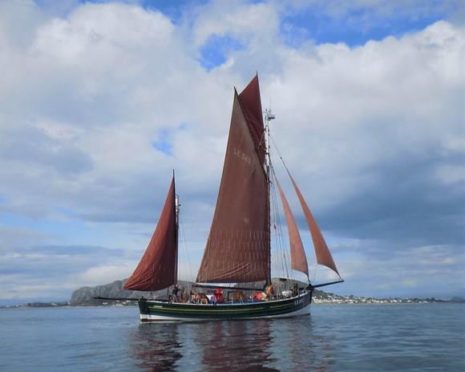 Trust chairman David Goodlad said the support "will enable us to continue to provide life changing sail training experiences for many years to come", adding: "Fishing is, and has always been, an important part of Scotland's heritage and economy.
"Swan has a significant role in keeping this heritage alive, and we are proud to be able to offer the public the chance to experience sailing one of the last Scottish Fifies."
Portsoy Community Enterprise was granted £8,625 to install flood defences to protect access to the B-listed Sail Loft Bunkhouse in the village.
The bunkhouse, which is currently run as a hostel, is at risk of flooding as a result of climate change.


David Urquhart, chairman of Portsoy Community Enterprise said: "The project is to help restrict the flooding to our B-listed Sail Loft building that is run as a high class Bunkhouse.
"With climate change we are seeing more often higher levels of water and it will be good to protect this building of interest."
Historic Environment Scotland (HES) has awarded a total of 18 projects across Scotland almost £200,000 as part of Scotland's Year of Coast and Waters.
Amy Eastwood, Head of Grants at HES, said: "This funding will support a wide range of community outreach activities as well as crucial repairs to historic maritime structures which not only encourages people to engage with our coastal and waterway heritage but helps to ensure it is protected for future generations.
"These projects cover a wide geographical spread and showcase the fantastic work that goes on within communities across the country to harness, highlight and help to place a spotlight on Scotland's diverse coastal heritage."
Find out more about our other Shipshape Network Scotland Projects here.
News item taken from the Press and Journal, 17th Nov 20, images supplied by Historic Environment Scotland