Steamship Shieldhall will launch her 2021 sailing programme on Wednesday 14 October at 7am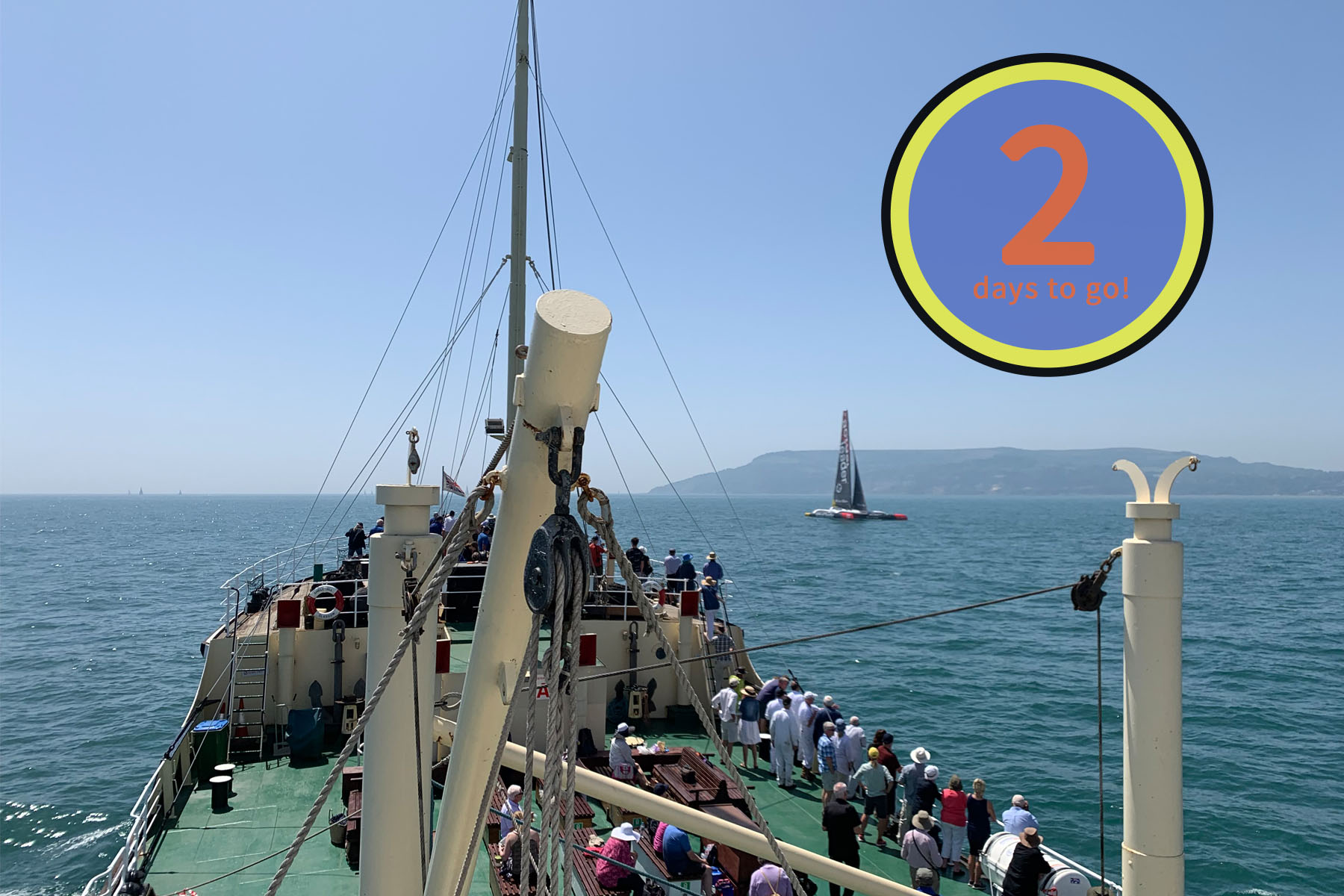 The Southampton based heritage steamship will enjoy a busy programme currently comprising some 27 cruises, with more expected to be added over the coming months.  The programme sees a mixture of 2hr, 3 1/2 hr, 4hr, 6hr and full day sailings. 
After missing out on celebrations to mark Shieldhall's 65th birthday this summer, their volunteers can't wait to welcome everyone back on board – indeed there'll be '65 reasons to visit' their website on Wednesday!
Initially, a limited number of tickets for sailings will be made available, as their teams make the ship COVID-compliant to sail with guests over the winter months.
CLICK HERE FROM 7AM ON WEDNESDAY TO VIEW OUR 2021 SAILING PROGRAMME!
 
Heritage Emergency Grant helps Shieldhall look forward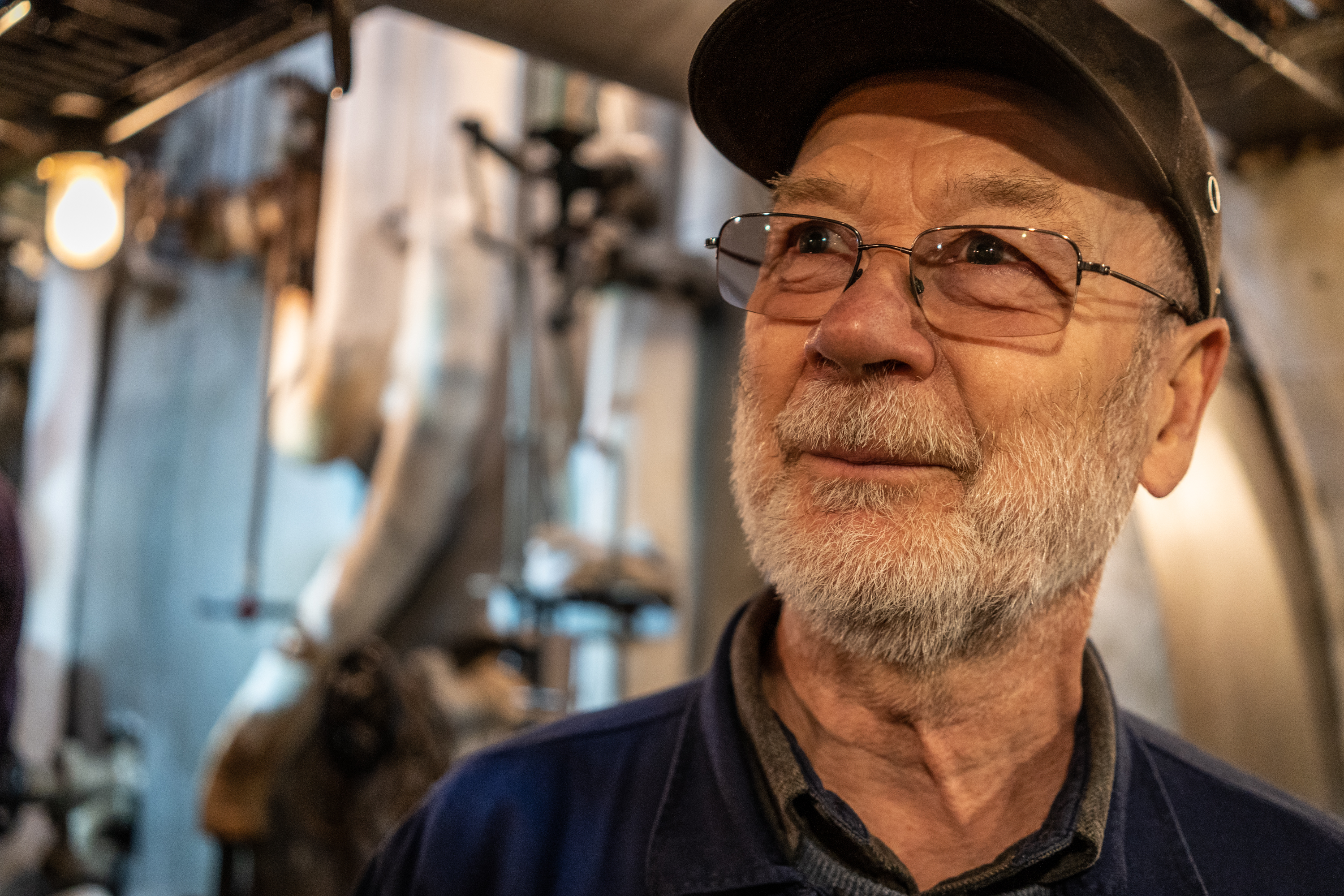 Earlier this summer Shieldhall received a Heritage Emergency Grant which allowed their volunteers to re-start the essential maintenance programme hastily halted as a result of the COVID-19 lockdown.  The funding, made possible by National Lottery players, was awarded through The National Lottery Heritage Fund's Heritage Emergency Fund, targeting those most in need across the heritage sector.  The UK-wide fund is addressing both immediate emergency actions and helping organisations to start thinking about recovery.
Shieldhall's Graham Mackenzie noted: 'We are thankful for the grant funding which has enabled our volunteers to continue with Shieldhall's maintenance and conservation work, supporting the fund objectives of economic regeneration, inclusion and well-being.  Everyone was so disappointed when we were forced to cancel our 2020 sailings. With no revenue coming in from ticket sales, this grant has assisted us to maintain our work programme. Many of our approximately 100 active volunteers have now returned to the COVID-19 compliant ship, carrying out essential maintenance roles.  The project will allow us to stage a full, uncompromised excursion programme in 2021. This will be open to all, including popular 'Heritage Adventure Training Days' offered to young people, enabling them to enjoy time on board one of Britain's last sea-going steamships.'
Ros Kerslake, Chief Executive of The National Lottery Heritage Fund, said: "Heritage has an essential role to play in making communities better places to live, supporting economic regeneration and benefiting our personal wellbeing. All of these things are going to be even more important as we emerge from this current crisis.

"Thanks to money raised by National Lottery players we are pleased to be able to lend our support to organisations such as SS Shieldhall during this uncertain time."
Like SS Shieldhall, other charities and organisations across the UK that have been affected by the unprecedented impact of the coronavirus outbreak are being given access to a comprehensive package of support of up to £600 million of repurposed money from The National Lottery.  This money is supporting some of the most vulnerable people in our communities and spans the arts, community, charity, heritage, education, environment and sports sectors.
Thanks to National Lottery players, £30 million is raised every week for good causes, including heritage of local and national importance. By playing The National Lottery, people up and down the country are making an amazing contribution to the nationwide-response to combatting the impact of COVID-19 on local communities across the UK.
New website now operational
Have you had an opportunity to visit their new website yet?  Designed by Brighton-based Surface Impressions, the website incorporates a number of special features which will benefit Shieldhall members, supporters and passengers. For the first time, visitors to the site will be able to purchase gift vouchers for trips or experiences, or support the Shieldhall charity by taking out membership online.  New online payment methods have been incorporated.  Shieldhall's volunteer web manager Lewis Folland is delighted with the new site: 'Our ship may be steam driven, but our website is now state of the art and this puts us in a strong position to deliver our charitable objectives and keep Shieldhall 'Alive and Steaming.'
Shieldhall exhibits at Heritage Open Day event in Southampton, as the City announces its bid for 'City of Culture 2025'
Shieldhall marked Heritage Open Days weekend by attending an exhibition with other Southampton attractions held in the Mayflower Theatre on Saturday 12 September.  During 2021, groups of 10 or more will be able to book a full day package in Southampton including a cruise on Shieldhall, a visit to SeaCity or Solent Sky Museums and a guided walk. Themes for the day include The Titanic; The Spitfire and The Mayflower.  Last week Southampton launched its official bid for 'City of Culture 2025' see www.southampton2025.co.uk.  Do support the bid as we open people's eyes to all that the City of Southampton has to offer!
VIEW THEIR GROUP PACKAGES FROM 7AM THIS WEDNESDAY!
SS Shieldhall is one of our Shipshape Network South East Projects, find out about other Projects in this zone here