Work towards an official survey of the boiler on board Freshspring has taken another step forward with resumption of cleaning inside the furnace tubes. It's a mucky and lengthy job, but very necessary and best chipped away at a little at a time.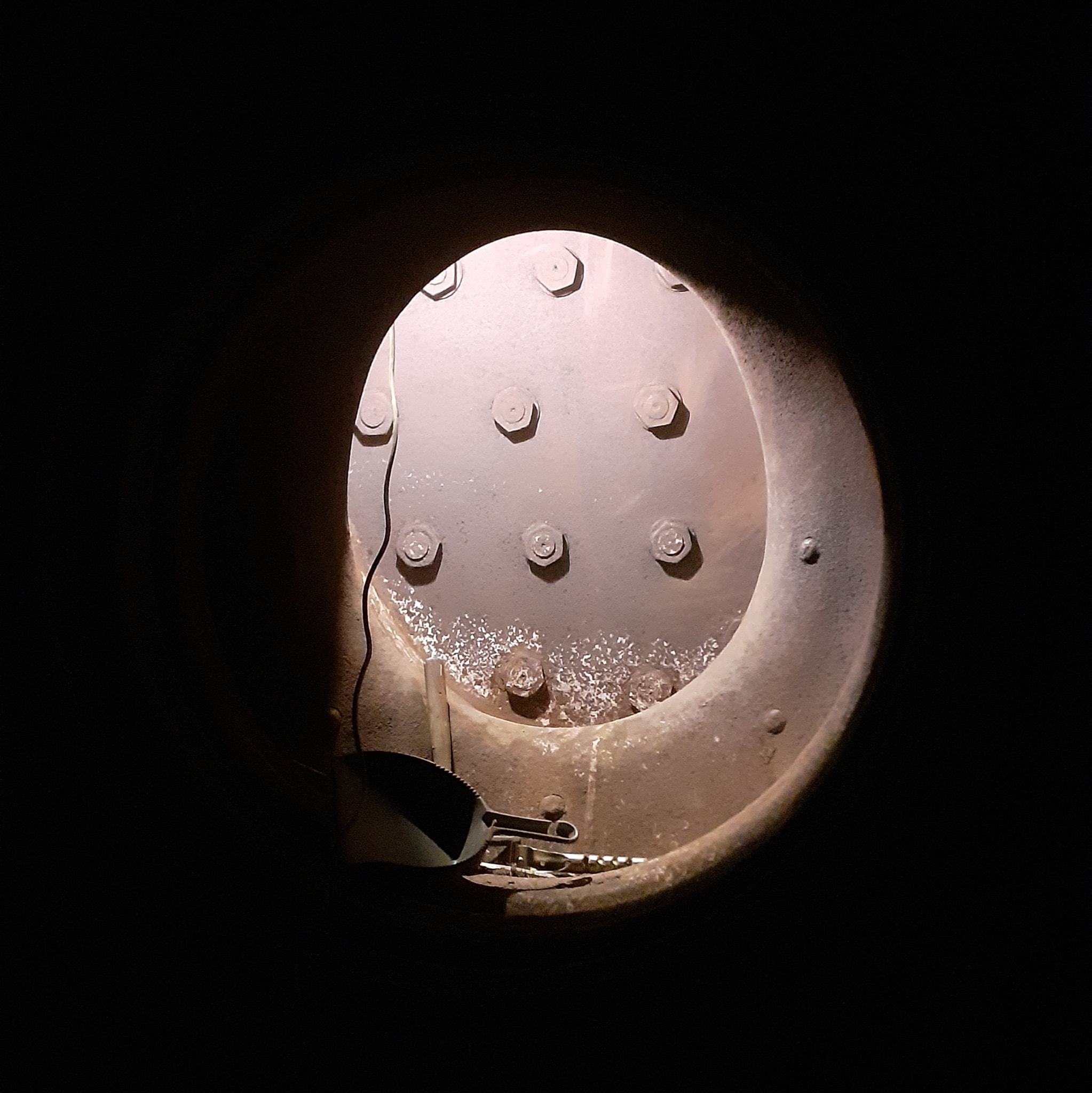 No issues have been found so far, so it all looks very encouraging.
Access into the port and centre furnace tubes are relatively easy, but the starboard still has metalwork fitted inside, which restricts the opening to about 17" by 9", we'll look to remove those next so access is easier and possible for other volunteers and the boiler inspector.


Meanwhile out on the deck, new lines are appearing on the mast in preparation for cutting the taper and painting work has moved from the crew's mess into the accommodation.

Find out more about the Steamship Freshspring Trust, one of our Shipshape Network South West Projects here.