Last month, the 1923 Thames Sailing Barge Lady Daphne returned to her old stomping grounds in Cornwall for the first time since 1937.  As part of the Thomas Watson Shipping fleet, she was involved in the china clay industry around Charlestown and Fowey, alongside her sister barges, Lady Jean and Lady Roseberry.  Built by the Short Brothers of Rochester, Kent, she is one of the very few wooden barges built after the First World War.  As well as china clay, her cargoes included Portland stone, cement and grain.  She held a reputation for speed, having once passed from the London Docks to Ipswich loaded with 190 tons in just 14 hours. 

In December 1927 Lady Daphne had a lucky escape.  On passage from Weymouth to Fowey in a thick snow storm driven by an Easterly gale, the skipper was washed overboard and lost.  The mate and the third hand burned improvised flares as the vessel drifted out of control.  At last the barge was spotted by the Lizard lifeboat station, late on Christmas Day. 

The Lizard lifeboat was launched and the two crew rescued, with Lady Daphne left to run on into the night with only the pet canary left on board.  A day later she was seen heading for rocks on the Isles of Scilly, and the St Mary's lifeboat was duly launched.  When the lifeboat crew boarded, Lady Daphne was still underway under jib alone, about three hundred yards from the coast of Tresco, and the crew were surprised to find nobody, save the canary, on board.  One of the lifeboatmen put the helm over and beached the barge in two feet of water on safe shelving sand.

Within a year Lady Daphne had been fully refitted and was back in service, and she continued trading for another 45 years. 

The return to Cornwall represents a new start for Lady Daphne's owners, who became her current custodians in 2016.  Since then they have undertaken extensive restoration and repair works to her hull, and also completed two successful seasons in London, running numerous public and private events and participating in the Classic Boat Festival, Thames Barge matches and Gravesend Waterfront Weekend.  Unfortunately, as with many other vessels, the restrictions of Covid lockdowns during 2020-21 severely impacted their chartering opportunities.  With a desire to create something different, they set off from Faversham, Kent, to relocate Lady Daphne to the West Country in April 2022. 

Lady Daphne's owners, Sam and Andy, say: "We're bringing Lady Daphne back to her roots, in a bid to widen the audience exposed to Thames Sailing Barges and all their history, and diversify her use once more.  We aim to carve a new path in her iconic history, which connects her back to the people and places of her younger years.  We are just starting this phase of her life but already we all feel at home in the Heritage Harbour of Charlestown"

The Charlestown Harbour team are helping to curate an exciting new programme of events and workshops for the barge, including pop-up theatre performances, cinema nights and family-friendly educational experiences.  Lady Daphne will also be available for private hire, for wedding receptions, parties and dining evenings.  She joins Charlestown's fleet of historic vessels including 1904 National Historic Fleet Pilot Cutter Mascotte, 1921 Looe Lugger Our Daddy, 1960 crabber Pen Glas, 1930 Danish-built Topsail Schooner Anny (1930), and Norwegian two-masted Ketch Kajsamoor (1939). 

Read more about Charlestown Harbour, one of our Shipshape Network South West projects.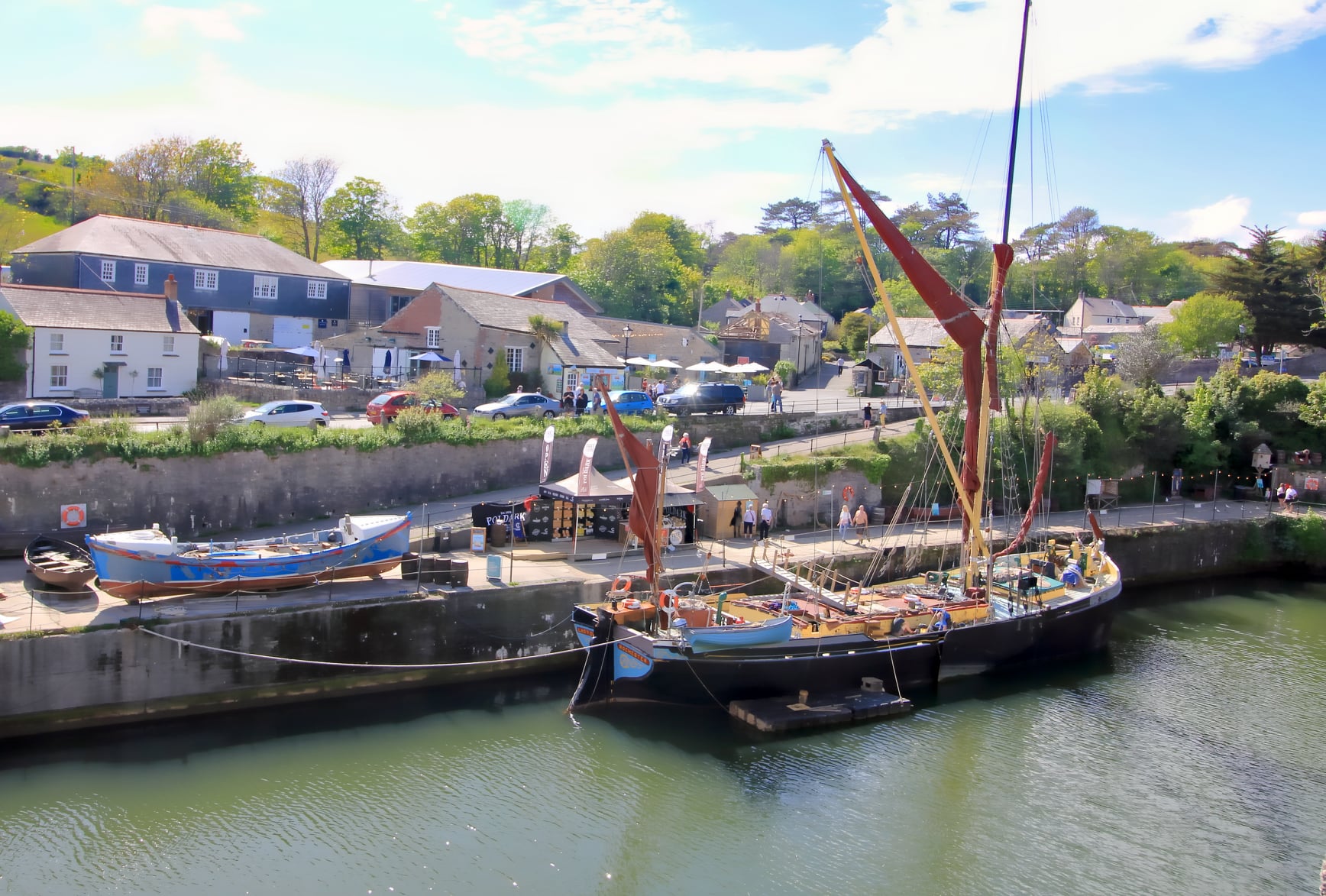 Region
South West