On 13th May 2021, Waverley was able to leave Dales's dry dock at Greenock after her extensive refit. The paddler left dry dock under the tow of Wrestler just after midday for the short trip to Custom House Quay. 
She sailed under her own power at about two o'clock, allowing her compass to be adjusted, a task undertaken every year to ensure the instrument's accuracy. This involves steaming in circles while taking bearings of known locations and took around 75 minutes.  
After landing the compass adjuster back at Greenock, Waverley undertook sea trials to test the main engine, allowing the engineers to make an assessment on whether any further maintenance work was required. The trials went well and a top speed of over 17 knots was achieved. The trials took Waverley down Firth, turning off Skelmorlie, before steaming back to her home berth at Pacific Quay, Glasgow just before 7 o'clock. 
£350,000 has now been raised from individuals towards Waverley's COVID-19 Relief Appeal. The Paddle Steam Society send their most sincere thanks to everyone that donated and contributed to the appeal, which has enabled the refit works to be carried out.  
Waverley will begin passenger sailings for the 2021 season around the third week in June on the Clyde. Subscribe to Waverley's e-newsletters to get details as soon as they are released via the website: waverleyexcursions.co.uk
Source: https://www.paddlesteamers.org/news/national/waverley-leaves-dry-dock-3/
Read more about Waverley, one of our Shipshape Network Scotland projects.
Learn more about our other Shipshape Network Scotland projects. 
Image: Warming the engines alongside Custom House Quay, Greenock 
Credit: Paul Semple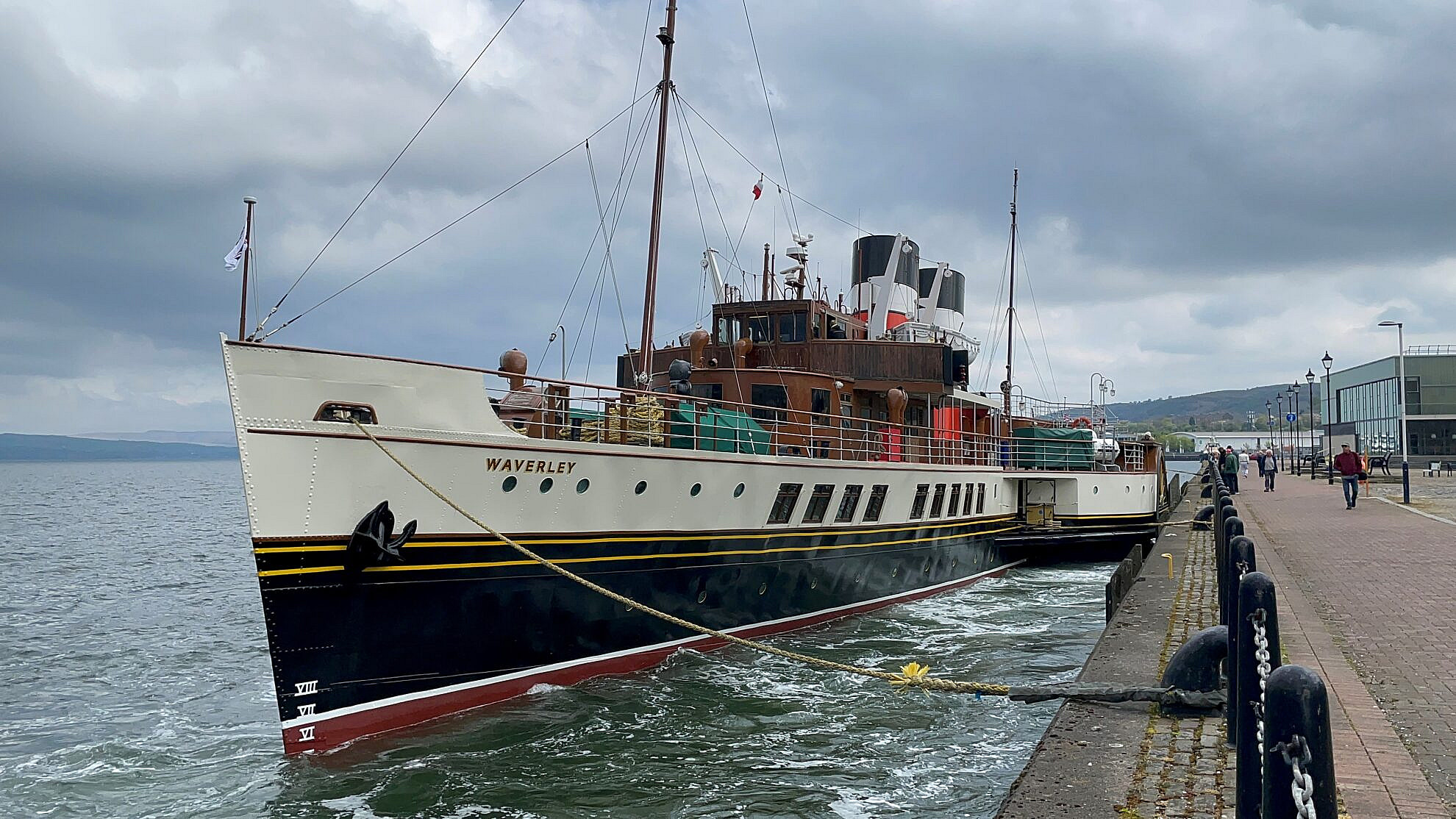 Region
Scotland