About 'Charterhouse Returns' 
Charterhouse Returns Trust is a registered charity and is responsible for raising funds for the conservation of the historic lifeboat Charterhouse. 
The project was awarded £7,800 by the Heritage Lottery Fund in 2014 to help save the vessel, which was in service at Fishguard Harbour from 1909-1931. 
Charterhouse was the first motorised lifeboat in Wales when she went on station in 1909, built by funds donated by past and present pupils of Charterhouse School. 
Technologically she had a number of innovative features.  She was one of the earlier styles of boat that were self-righting and motorised, with two sails and oars for 12 people to row.
The most technically advanced lifeboat in Wales at the time, she saved many sailors' lives and was on station until 1930.  During this time there were 20 service launches with 47 lives saved.
On decommissioning, she was sold into private hands, but has now been brought back to Pembrokeshire.  She has found a home at the West Wales Maritime Museum in Pembroke Dock, alongside other historic boats, where she is being conserved.
----------
The Charterhouse Lifeboat on display
Conservation - the West Wales Maritime Heritage Society members are helping and advising the conservation of Charterhouse, as well as providing accommodation and exhibiting the boat.
When the boat was brought back to Fishguard Harbour in 2009, the idea was to display Charterhouse as the centrepiece of a planned new marina.  But the marina project was eventually shelved, and the trustees spent some time investigating other options. 
Although some miles from Fishguard, the museum at Pembroke Dock is an excellent home for a retired boat, with facilities and conservation expertise on hand. Charterhouse was moved there on 9th December 2019.  Information displays in the museum tell the story of the lifeboat and its crew.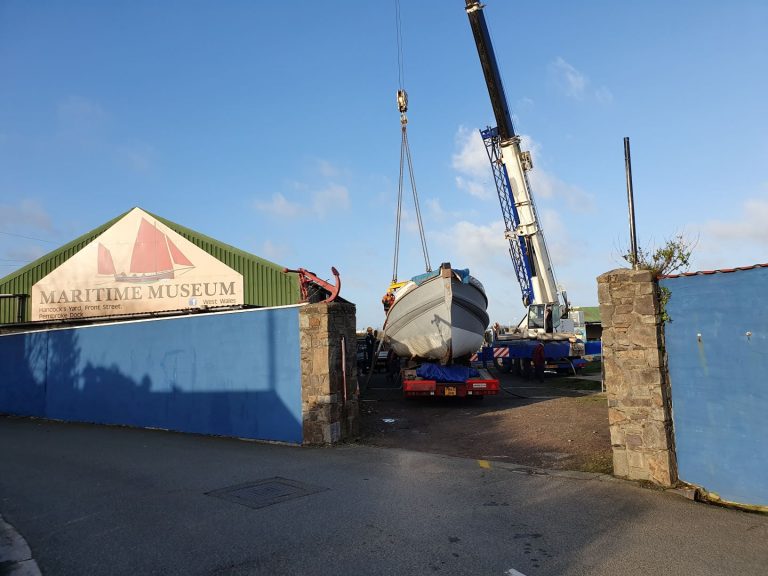 In the past, Charterhouse Returns Trust has engaged with schools in Fishguard to help with conservation work on the vessel.  They hope to do so again now that the lifeboat is in Pembroke Dock.
There will be an official welcoming ceremony at Pembroke Dock at 11am on 14th February 2020.
Find out more about Charterhouse Returns
----------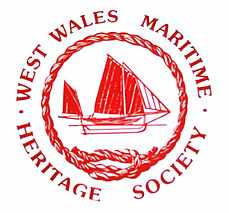 About the West Wales Maritime Heritage Society (WWMHS)

The WWMHS was founded in 1984 by a group of enthusiasts and has the following aim:

- To conduct and encourage research into the maritime history of the region
- To encourage the preservation of craft, buildings and sites of historical or local interest
- To seek to preserve artefacts and records associated with this history
- To retain and encourage the skills associated with all aspects of building, repairing, handling and the use of craft
- To set up a Centre or Centres where these craft, items and skills can be preserved and shown to best advantage
- To encourage members of the public to take an interest in and develop or acquire the skills mentioned
- To operate such a Centre or Centres as a viable economic enterprise
- To increase public interest and support for maritime heritage by giving members educational and training experience afloat in heritage vessels.
The Society is run entirely by volunteers and new members are welcomed.  Its present Chairman is Brian King and its Secretary is David James, well known to all for his tireless efforts in promoting maritime heritage in events and talks.  David acts as the pilot for the Society's set piece events up and down the Milford Haven estuary, including the Pembroke River Rally.
Video about the West Wales Maritime Heritage Society and the River Rally.

Hancock's Historic Boat Yard

WWMHS' activities centre around the Milford Haven Waterways in west Wales, where they have workshops on the historic site in Pembroke Dock, known locally as Hancock's Yard and many Pembroke Dock people service apprenticeships there.
Ships have been built there since 1804.
They have a number of restored vintage sailing craft and there are several still to be restored including the last Tenby Lugger obtained from the National Museum Wales.