The Cirdan Sailing Trust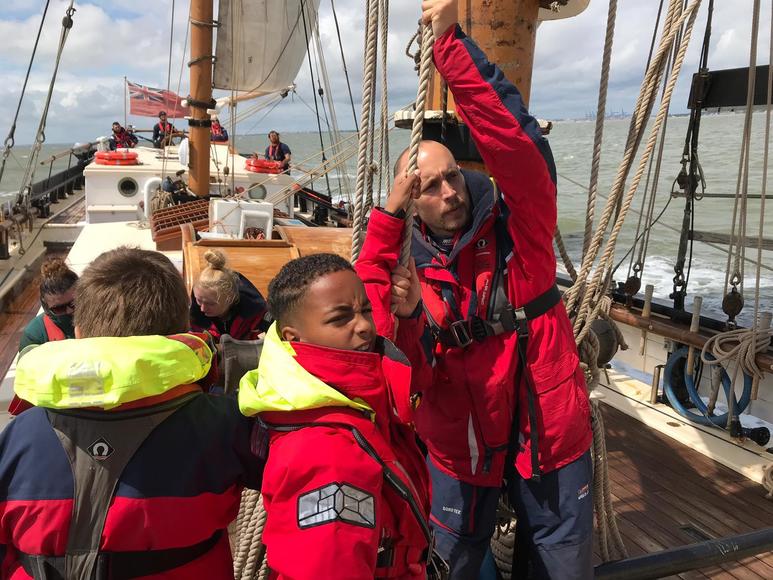 The Cirdan Trust aims to provide disadvantaged young people with the opportunity for self-development from the experience of living and working on large sailing boats.  However, they do not confine its activities to the provision of sail training voyages.  An integral and most important part of the work of the Trust is to provide the environment in which Youth Leaders can work with groups in their care.
History of The Cirdan Trust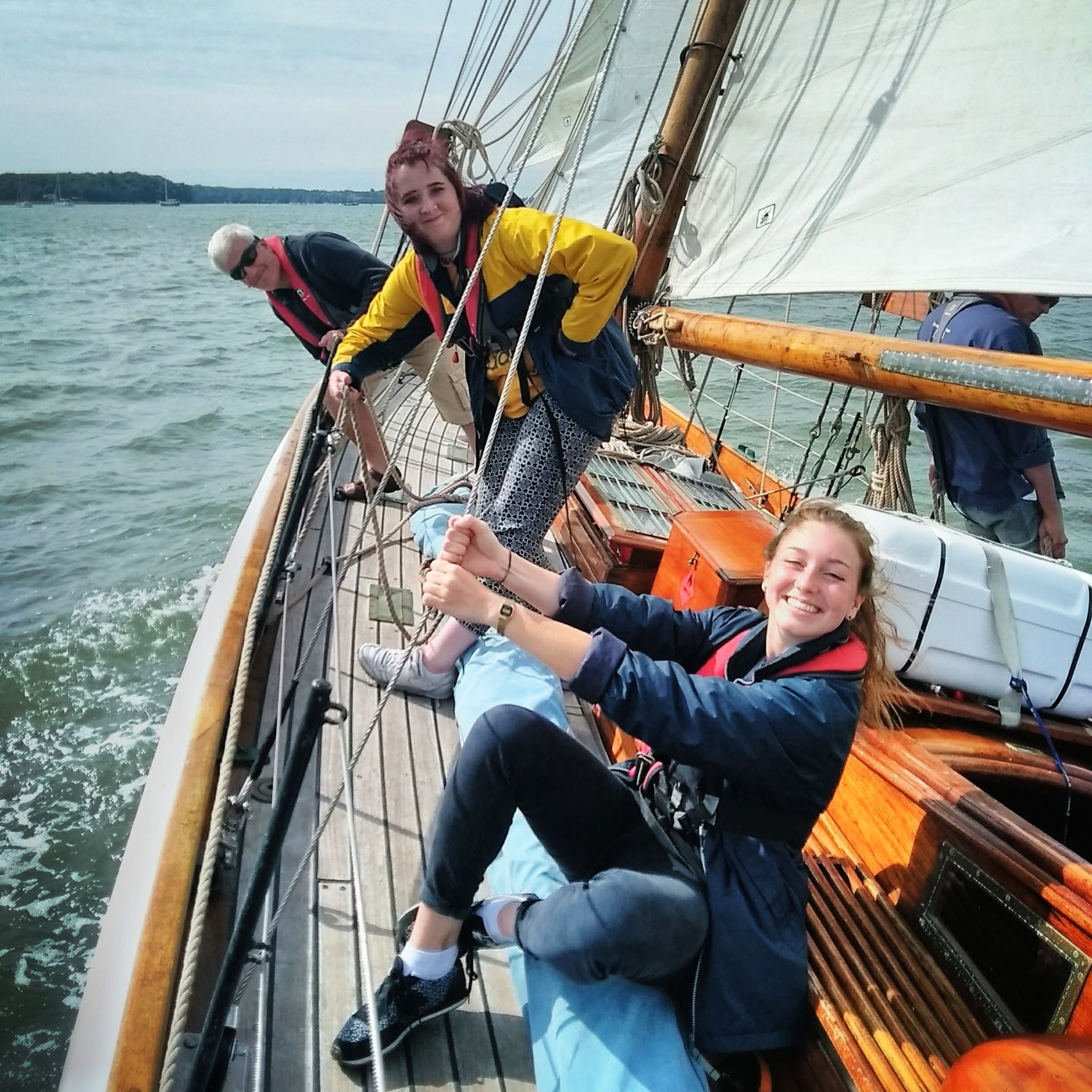 The Cirdan Trust was founded in 1983 to serve young people in the southeast of England and the Faramir Trust in 1991 to do the same for those of the northeast.  In 2002, the two trusts were conjoined under the title The Cirdan Sailing Trust.
Both Trusts were named after characters in Tolkien's 'Lord of The Rings' – Cirdan the lesser known character is the shipwright in the trilogy. The Tolkien theme continues today with Queen 'Galadriel' and Faramir still part of the fleet and the present day Cirdan logo includes a design which represents the seven stars and the white tree of Gondor.
Both Trusts were founded by and endowed by the Rev Bill Broad who inherited a small fortune from his father, R L Broad, an outstandingly successful insurance tycoon at Lloyds of London.
Bill was convinced that sailing in groups was a sure way of encouraging the development and motivation of young people. Partly for his services to this cause, Bill was made a Canon of Durham Cathedral in 1994 and was awarded the Beacon Fellowship Prize for Family Philanthropy in 2006.
Bill says, "It is easy for the well-off and reasonably educated to choose their occupation and gain the good things in life. But for the unfortunate and disadvantaged this is often impossible. Sailing on well equipped and well managed historic vessels gives them a new vision in life."
The Fleet

One of the team's main advantages as a sailing trust is the range of their fleet which allows them to cater for all kinds of groups and charters: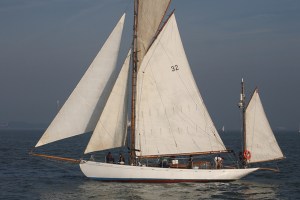 Registered historic gaff yawl Duet is capable of groups up to 7 in number, ideal for small groups that are ready for a challenge.  She's had some great successes with small behaviour units and rehabilitation groups and is also perfect for the Duke of Edinburgh students and individuals looking for adventure.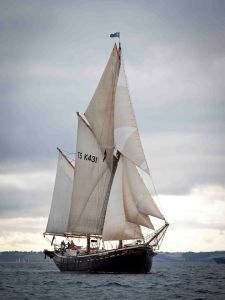 Queen Galadriel is ideal for large groups looking for a vessel with more stability on the water, plenty of space below deck and home a few home comforts in the galley.  Whilst suitable for all groups, QG tends to be the vessel of choice for groups that include young people with mobility and coordination restrictions, higher levels of special needs or those looking for a slower pace for their residential.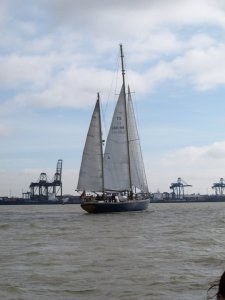 Faramir is ideal for groups with mixed abilities.  A more modern vessel built specifically as a sail training vessel, Faramir can take a large group but can also be sailed with a small crew on board as her sails and gear are less reliant on manpower.  With her sturdy build, Faramir can provide a basic sailing residential for groups with less confident youngsters but for those wanting more excitement she can sail fast and cover long distances.
Volunteers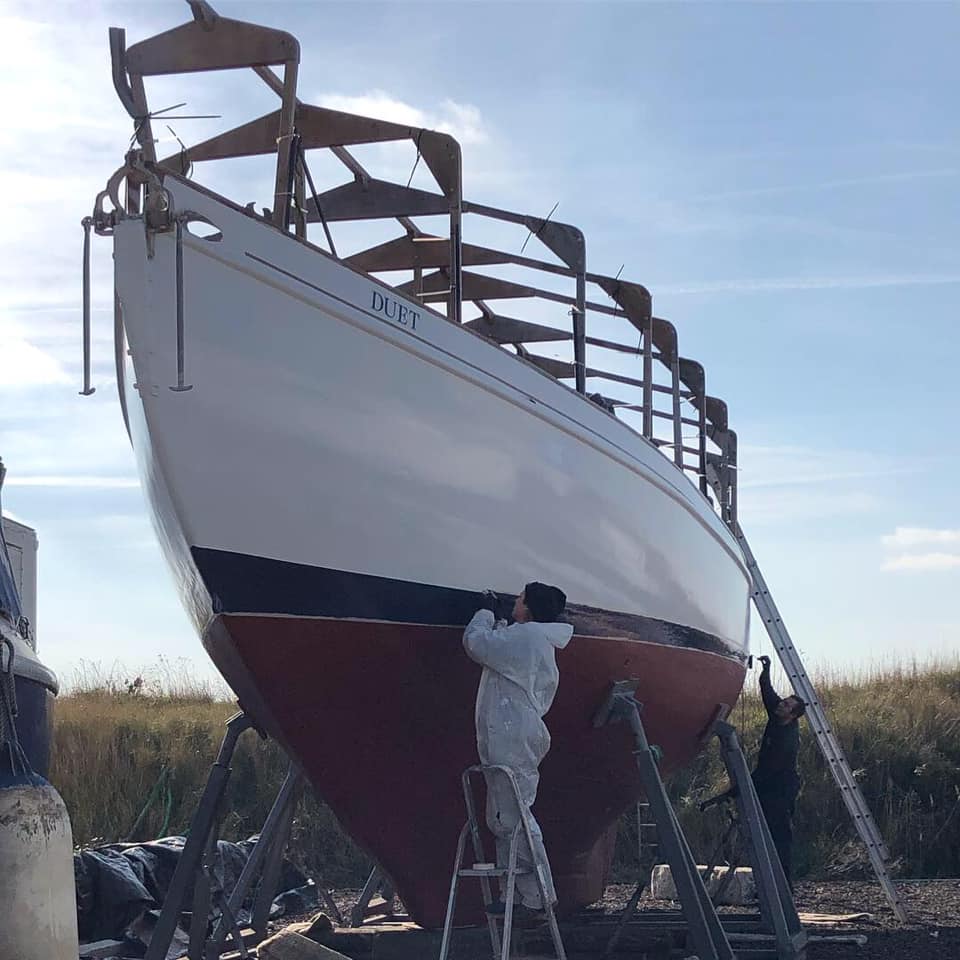 As a charity, The Cirdan Sailing Trust relies very heavily on volunteers. Their Trustee and Management Committees are purely voluntary with representation from relevant areas of society eg church, education, youth service, lawyers and merchant navy.  Here are some of the volunteer roles available:
Deckhands - they invite a limited number of young people back onto the vessel to work as volunteer deckhands.  This provides additional help on board whilst boosting the self-esteem of the young person and adding to their CV. Occasionally they require deckhands with more extensive sailing experience for long or more challenging passages (positions are subject to references and DBS checks). 
Relief crew - although all of their vessels are crewed by permanent sea staff, they are always in need of additional volunteers to work as Skipper, Mate or Bosun.  This additional support allows them to supplement the crew's annual leave and provides flexibility for them to attend training courses and gain experience within the fleet.  Volunteers for the positions of Skipper and Mate require RYA Yachtmaster with commercial endorsement, whilst Bosuns need some formal sail training.  All positions are subject to references and DBS checks.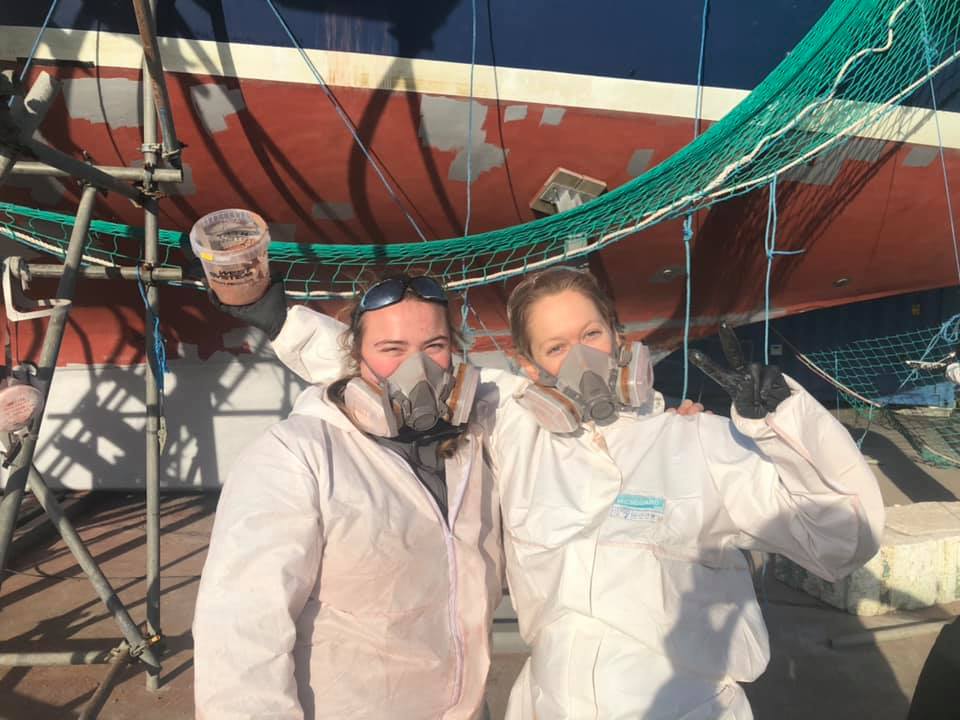 Vessel refits - all their vessels are taken out of service during the winter and undergo a refit prior to starting the season in April. Whilst the services of specialists are used for certain works, the crew undertake a large amount of the work themselves with the help of volunteers.

Catering and Fundraising & promotional events.
If you would like to volunteer your services, please contact The Cirdan Trust on 01621 776684 or email info@cirdantrust.org
Find out more about the team on The Cirdan Trust website.
Find out more about our other Shipshape Network East Projects.