About the Cornish Maritime Trust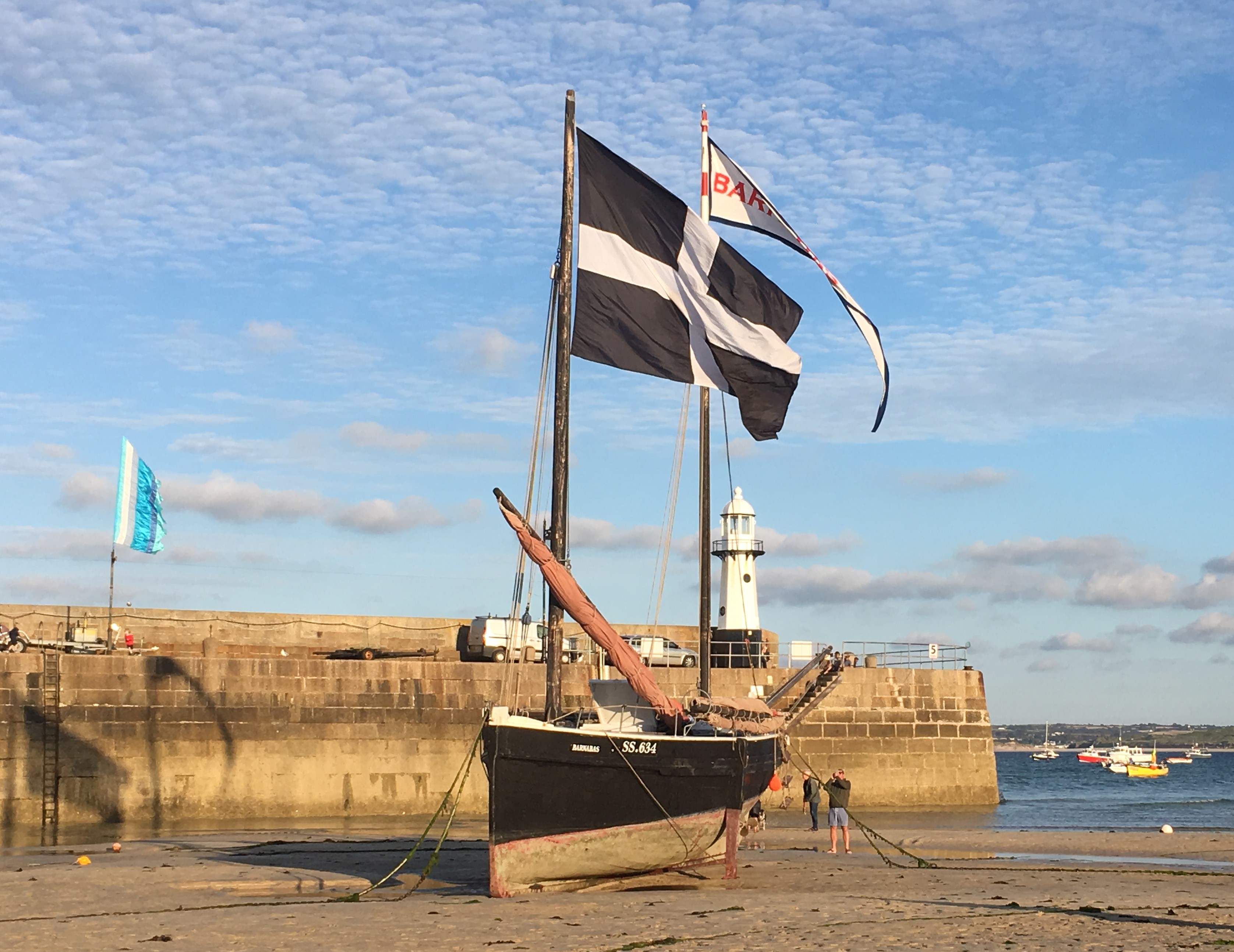 The Cornish Maritime Trust is a registered charity and exists to educate the public and their members about Cornwall's maritime heritage.  They do this by preserving, maintaining and sailing 3 vessels that represent typical Cornish working boats from the days of sail.
Their patron is Lady Bolitho and they have active community groups in Falmouth, Penzance, Newlyn and Mousehole.
Their Cornish vessels are:
Ellen, a 17ft 1882 Gorran Haven Crabber
Soft Wing, 24ft 1900 Truro River Oyster Dredger
Barnabas, their flagship and registered historic vessel.
About Barnabas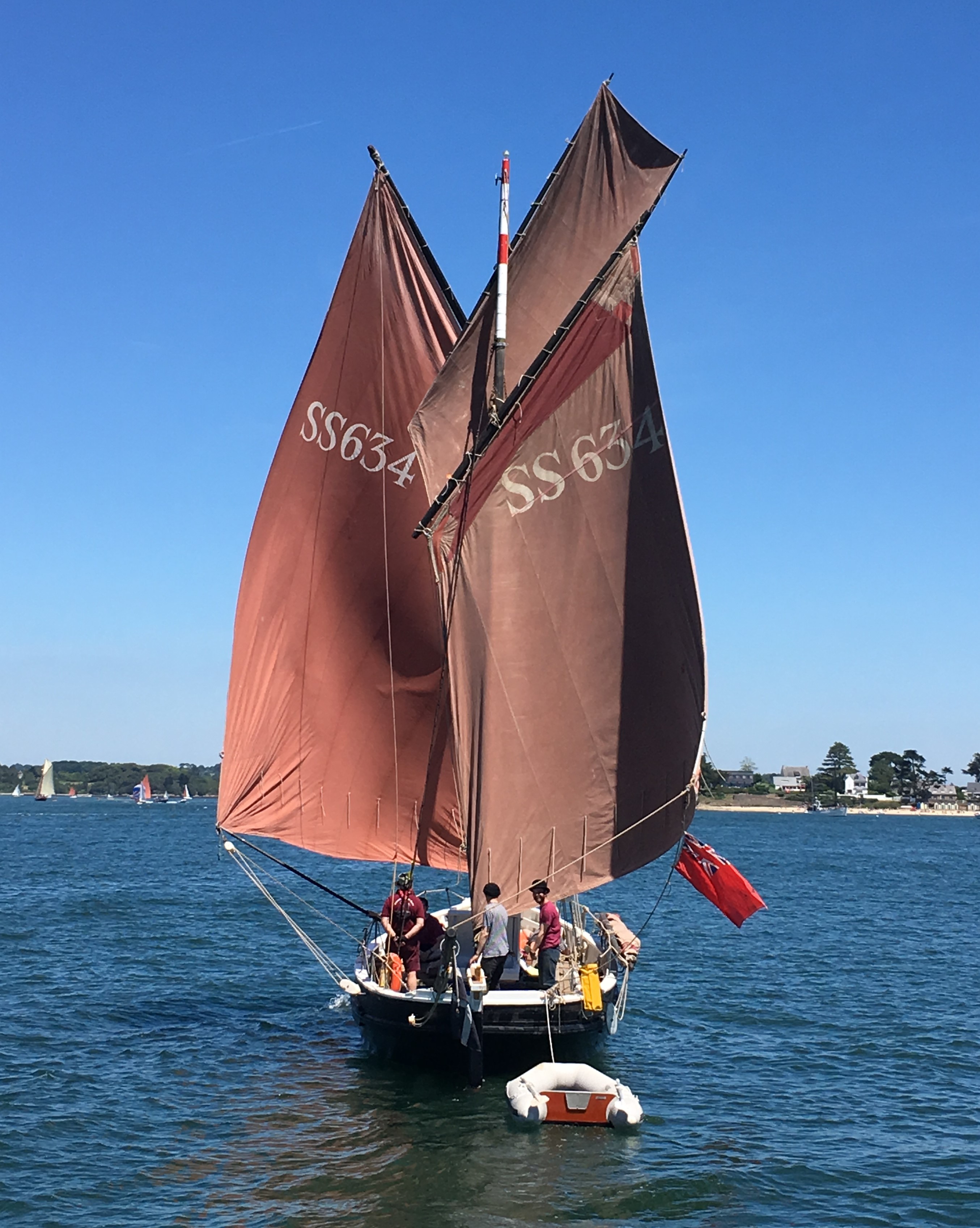 Barnabas is a 40' lugger from St Ives, Cornwall.  She is the only original survivor of the thousand-strong fleet of lug-rigged fishing boats registered at Cornish ports at the end of the 19th century.  She was built in 1881 for Barnabas Thomas by Henry Trevorrow, above Porthgwidden Beach.  Today, at 140 years old, she is maintained, sailed and loved by members of the Cornish Maritime Trust.
In 2015 she completed a round Britain circumnavigation that commemorated the traditional fishing voyages of fishermen from the days of sail.  She visited the many ports that working women would have walked between, following the boats and processing the catches that they landed.  Barnabas sailed up the Irish Sea, visiting the Isle of Man and ports in Ireland and the West of Scotland, before taking passage through the Caledonian Canal to Inverness.  She reached Orkney, Fair Isle and Lerwick in Shetland, before returning down the east coast and back to Newlyn, Cornwall.
Sailing Barnabas
Barnabas is crewed and maintained entirely by volunteers for the benefit of the public.  Each year she attends maritime festivals in Britain and France, to celebrate her unique status as the last fishing lugger still sailing that retains her original configuration.  She also cruises regularly with members around the Cornish Coast and is a regular visitor to the Isles of Scilly.
Currently based in Newlyn, Barnabas sails more than 300 person-days per year in a busy sailing programme, in which members and the public are educated about Cornwall's extraordinary maritime heritage and traditional sailing skills.  Going to sea also develops relationship-building and personal development benefits and in 2019, the team had a successful season where they sailed to the Morbihan Semaine du Golfe festival, winning the prize for oldest vessel in the festival.  They also sailed locally and competed both at Falmouth Classics and Looe lugger regatta, with a cruise to the Isles of Scilly in the autumn and, in between, they sailed locally out of Newlyn and Falmouth.
Community outreach


The Trust are very proud of their community activities: they maintain links with many organisations including the St Ives Jumbo Association, Mounts Bay Lugger Association, the National Maritime Trust, the festivals of Sea Salts and Sail in Mousehole, Looe Lugger Association, Falmouth Classics, the Brest, Morbihan and Douarnenez festivals, the newly established FISH Trust in Newlyn, Turn to Starboard, as well as Newlyn Harbour and Falmouth Harbour Commissioners.
They fundraise through sailings and small events and a recent example of this, was successfully raising funds to install an emergency inflating buoyancy apparatus in Ellen to retain buoyancy in the case of flooding.
Sail cargo
Barnabas was in the news in 2019/20 for transporting some sail cargo on the last leg of its voyage from Portugal and the Caribbean: in November they delayed her winter decommissioning in order to trans-ship cargo from Penzance and take it to consumers in Falmouth.  This was not a commercial venture, rather they wanted to raise awareness of the possibilities of sail transport and the benefits of buying sustainably produced and transported produce.
Find out more about the Cornish Maritime Trust.
Find out more about our Shipshape Network South West Projects here.