About The Falmouth Pilot Cutter CIC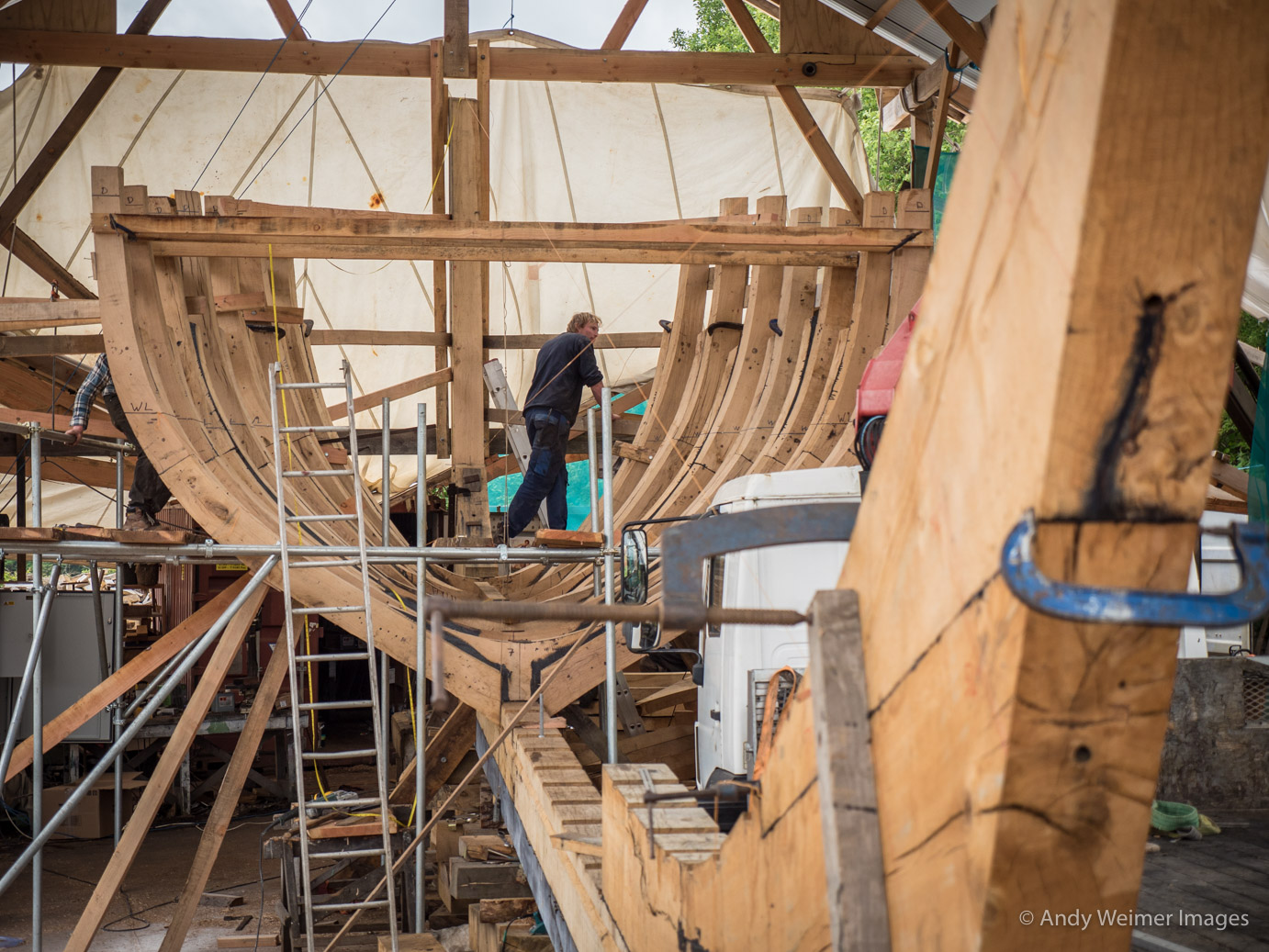 Based at the Rhoda Mary Shipyard on the bank of a river where so many fine wooden sailing ships were built, The Falmouth Pilot Cutter CIC is recreating a traditional environment where they hope many projects of historic maritime importance will take place.
A not-for-profit community interest company, The Falmouth Pilot Cutter CIC has been greatly supported by people from the local area and further afield.  They are providing jobs and training in maritime trades and intend to grow a viable and sustainable centre for the development of traditional wooden ship-building skills.
They are working towards extending their network of local businesses and hope to help support the Cornish economy and provide a popular visitor attraction for those interested in maritime history. 
With a 'from tree to sea' philosophy, they also look forward to working with the appropriate conservation groups to help ensure that woodland management can be profitably operated whilst providing a sustainable source of timber suitable for boat building.
They also intend to work with other organisations and provide sail training experiences on their own traditional sailing boats.
Once launched, the newly built Falmouth Pilot Cutter Pellew will remain based in Truro and sail the seas giving opportunities for apprenticeships in the traditional trades and seamanship associated with such a vessel.
As they progress, the team hope to reach out to create a network of local businesses that will sponsor their apprentices and in turn benefit from the skill level that will come out of this project.
 About the Pilot Cutter Pellew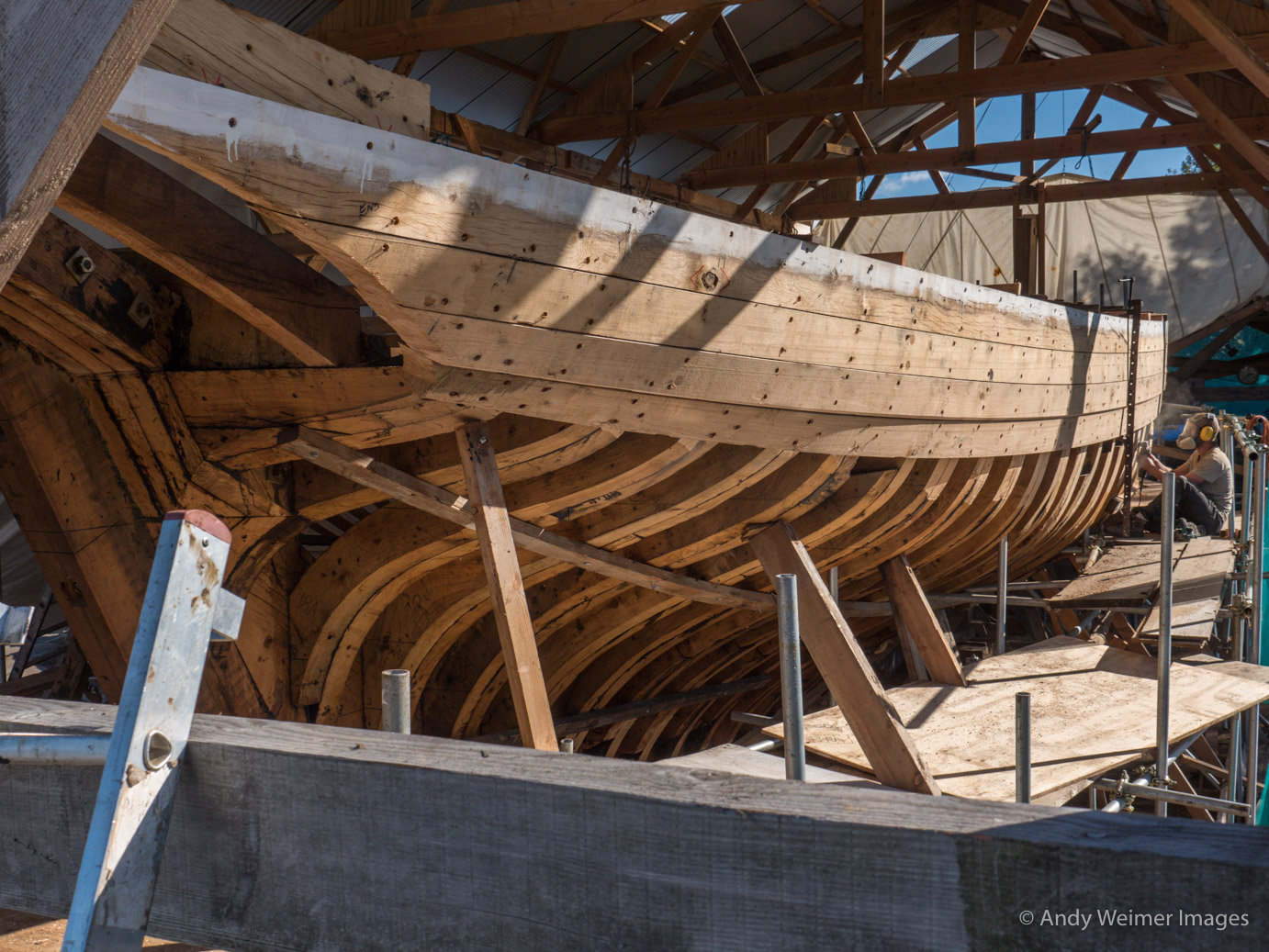 For many years there has been a desire to resurrect a legendary Falmouth Pilot cutter and rekindle wooden shipbuilding in Cornwall.  The Falmouth Pilot Cutter CIC have chosen to faithfully recreate one of the longest-surviving and best-documented of the cutters, the 'Vincent'; built in 1852 for the Vincent family of St Mawes.
'Vincent' worked successfully for 70 years until being retired in 1922, ending her days as a houseboat at Freshwater on the Percuil River.  
Pellew, in honour of the great Cornish maritime hero, is a faithful recreation by Luke Powell of Working Sail of 'Vincent' and is the largest traditional gaff cutter in the country being built using traditional skills.  Using drawing plans and an original builder's model found in St Mawes and given to Ralph Bird, Devoran Pilot gig binder, Luke has also been able to use bring his own experience of building Scillonian Pilot cutters to the project.  
Pellew was launched on 29th February 2020, after which she will be used for sail training and charter from Falmouth with any profit used to train young people in traditional sailing and boat skills.
Latest news, April 2021: Pellew was runner-up in the Traditional New Build of the Year category, and her builder Luke Powell of Working Sail was awarded Winner of the Classic Boater of the Year category at the Classic Boat Awards 2021.

----------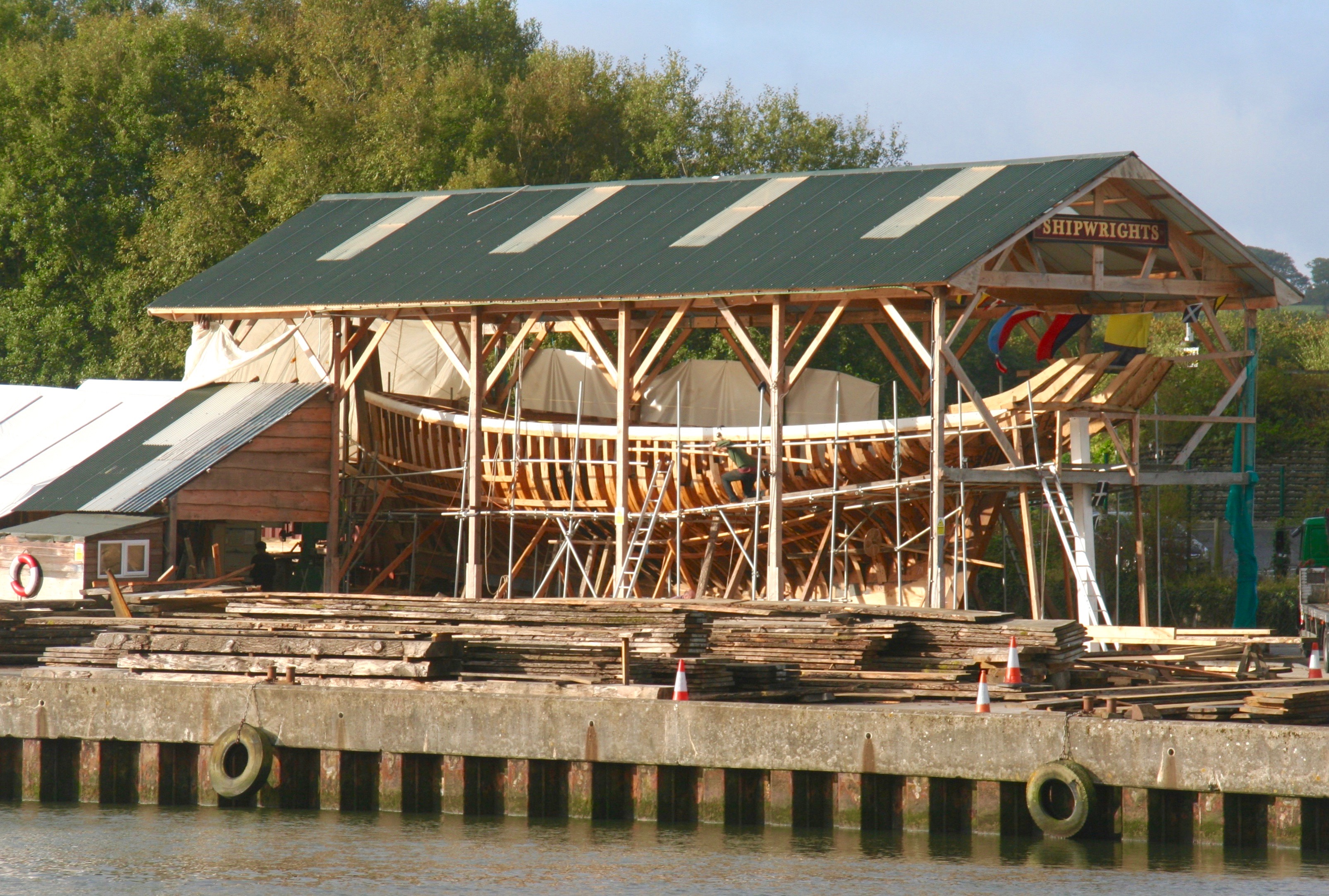 Lighterage Quay, Truro
The Port of Truro forms part of the working waterway that leads to the City of Truro.  By developing a site for the construction, restoration and repair of traditional craft, the intention is to revitalise this once busy and important maritime area and also establish a centre celebrating Cornwall's fine marine history and provide training in associated traditional skills.  
As part of this project, there is proposed development of the Rhoda Mary Shipyard.
The Rhoda Mary Shipyard, Lighterage Quay, Truro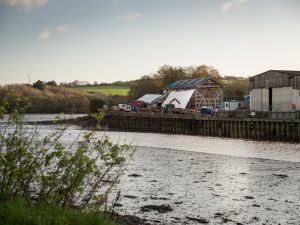 The Rhoda Mary Shipyard was named after the famous locally built sailing schooner, often referred to as the Cutty Sark of Cornwall.
Situated on the west side at the top of the Truro river on the Rhoda Mary Ship yard has been set up to promote traditional boat building skills in Cornwall. 
The Falmouth Pilot Cutter CIC continue to train young people by expanding the yard to accommodate small maritime trade, like block making and sail making, as well as recreating another fine Cornish Vessel (details to be revealed at a later date).
The aim for 2020 is to upgrade certain services at the yard to help facilitate taking in further boats for restoration and repair, and hopefully another new build.
If funding is found, the Rhoda Mary Trust hope to bring the remains of the trading schooner Rhoda Mary back to the yard in Cornwall to rebuild and sail. https://thefalmouthpilotcutter.co.uk/the-rhoda-mary-ship-yard/
National Historic Ships UK welcomes the Falmouth Pilot Cutter CIC as new SHTP 2 partner