About Rescue Wooden Boats



Rescue Wooden Boats are passionate about conserving maritime heritage.  They  are a registered charity that conserve examples of working wooden boats, telling their stories - and those of the last generation of seafaring communities to use them - through film and photos, show the crafts and skills used, and actively involve people (particularly young people) in learning all about this.
Maritime Heritage Centre
Situated in Stiffkey, Norfolk, their Maritime Heritage Centre was the former Officers' Mess at the Old Military Camp in Stiffkey and was generously refurbished.
In the Centre, they tell the story of Dunkirk veteran local lifeboat Lucy Lavers.  They have displays of the local fishing an wooden boat building heritage, including crab fishing, whelk fishing and on fishing life and communities.  There are a number of fishing artefacts and photographs in the centre which have been lent, or given to the team.
You can watch their films which capture the stories of the last generation of fishermen and lifeboat men to use wooden boats.  They also have a small display on the history of the Military Camp where they are based.
They aim to tell the stories of working boats, lifeboats and the people who built, owned and crewed them to help conserve our national maritime heritage.
Lucy Lavers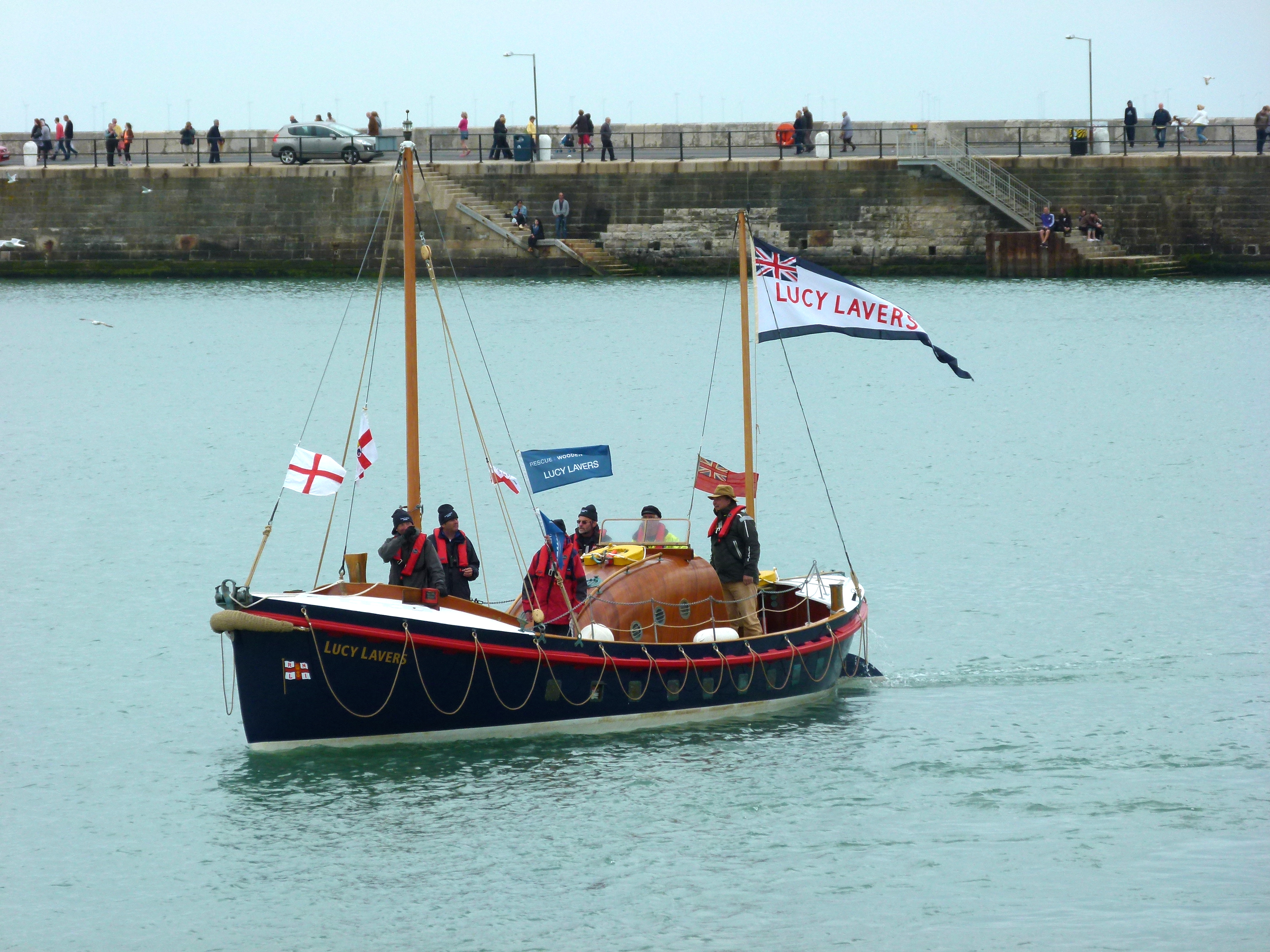 When Lucy Lavers arrived at Rescue Wooden Boats her hull was in quite good condition but her curved mahogany canopy, her engine, spars, sails and most of her bronze fittings were missing.  The team conserved her to her former glory ensuring she can be viewed and used for posterity.  
Her conservation was filmed to capture the story and the traditional skills involved, which are seldom used today - for example, steaming and bending mahogany.  They also created a photographic record of the project work undertaken.
You can learn about Lucy Lavers' conservation and journey to Dunkirk and back here on their website, at the Maritime Heritage Centre and experience being aboard this historic lifeboat by booking a trip on her from Wells-next-the-Sea.
Whelkers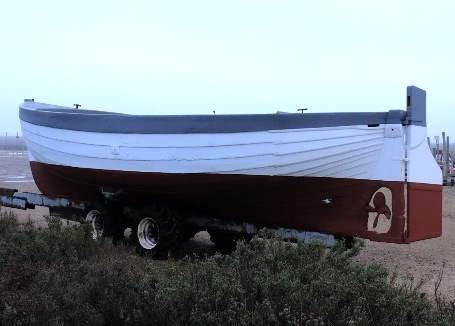 Bessie is another Dunkirk Little Ship and was acquired by the team from Trevor Farman in Yarmouth, from where she was delivered to Morston Quay in 2011.  She's one of the last remaining Johnson-built whelkers, built in 1935 for the Cox family (G.H. Cox and Sons), who welked with her out of Wells-next-the-Sea for 30 years, license number LN 16.
During the winter of 2013 and 2014 essential work was carried out on her to repair damage and keep her stable until she has her major refit.  At the same time the added wheel house was removed and her decks strengthened, so she looks much more like her original 1935 self.  She needs major conservation and once restored the aim is for her to be used afloat.  Find out more about Bessie's conservation here.


In 2015, Harvester was being used afloat by a local family, but prior to that she had been donated to Rescue Wooden Boats by Graeme Part.  She was built in 1951 by Emery of Sheringham.  Find out more about Harvester here.
Get involved
You can become involved with Rescue Wooden Boats by Becoming a Friend and supporting their work through donations, joining the Maritime Heritage Centre team, joining their Education team, helping with fundraising.  Bring your skills and interests along - contact them to talk about how you might like to be involved.
Latest news
May 2021 The Maritime Heritage Centre at Stiffkey will reopen on 23rd May.  Trips on Lucy Lavers should resume from 1st June. Full story
January 2021 Some maintenance tasks have continued during Covid-19 restrictions, but there was a very limited opening season in August/September.  They aim to reopen all their facilities at Easter, including trips on Lucy Lavers. 
A Jack Lowe giant poster has been erected to the end wall of the Centre as part of Jack's project to photograph nearly everything in the country regarding lifeboats, 'The Lifeboat Station Project' - Jack being the grandson of Arthur Lowe, of Dad's Army fame.  Jack launched his new, national exhibition 'With Courage' alongside Rescue Wooden Boats at the end of September 2020.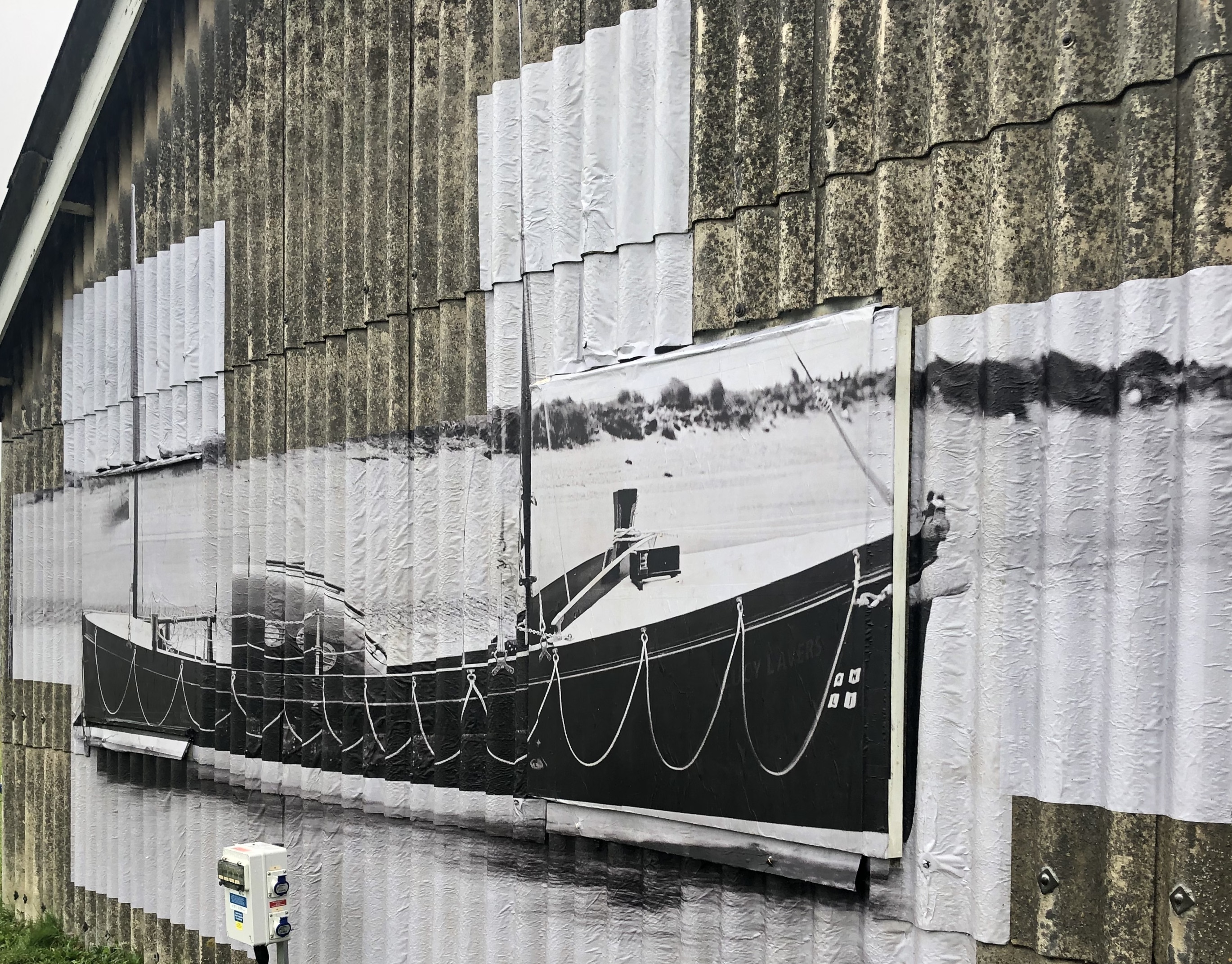 Find out more about Rescue Wooden Boats here.
Find out more about our other Shipshape Network East Projects here.