About the Clyde Docks Preservation Initiative (CDPI) - Protecting and Promoting the Evolving Maritime Heritage of the Tidal River Clyde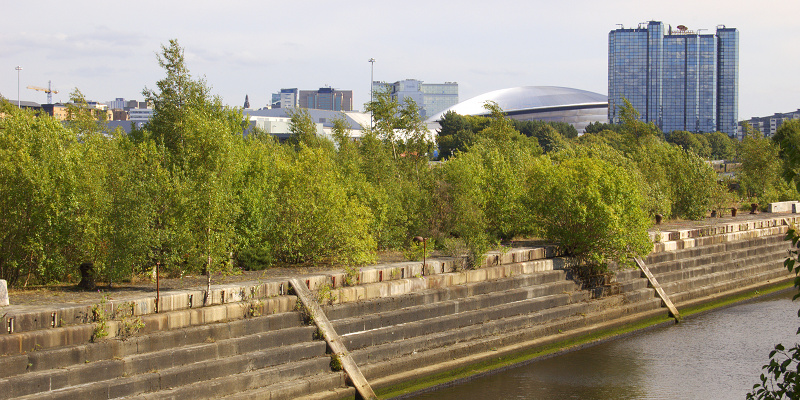 The Clyde Docks Preservation Initiative (CDPI) is a non-profit research, networking and advocacy social enterprise concerned with the protection and promotion of maritime heritage along the River and Firth of Clyde. The mission of CDPI is to ensure that historic dock sites and other maritime artefacts on the Clyde are preserved and used sustainably in ways that benefit local communities and the maritime economy of the region, both through direct activity and efforts to positively influence others with the necessary resources.
Their core strategic aim is to create an understanding of maritime heritage as being not just history and museusms, but more importantly also about contemporary and evolving culture, activity and technology.
Context
At one time a fifth of all ships afloat in the world were built and launched on Scotland's River Clyde. "Clyde-built" was a world-renowned mark of engineering skill and elite craftsmanship. Glasgow was (and in many peoples' hearts and minds still is) synonymous with shipbuilding.
Now there is little trace left of the industries that shaped the river and the City of Glasgow. While other maritime regions and rivers have seen positive transformation after the loss of industry, The Clyde has become a mere shadow of its former glory. What we see is a lack of joined-up thinking along the Clyde and between its local authority areas to develop the full potential of the River and Firth of Clyde for culture, recreation, tourism and new industry.
CDPI want to help turn that around and promote the potential of the Clyde as a hub of diverse vibrant activity fit for the 21st Century!
CDPI Projects & Initiatives
Their bespoke information research and photography services are developed with maritime, marine and environmental related organisations and community groups in the Clyde region in mind, with discounted rates for charities and community groups.  Profits are reinvested to promote the living maritime heritage of the Clyde region.
Govan Graving Docks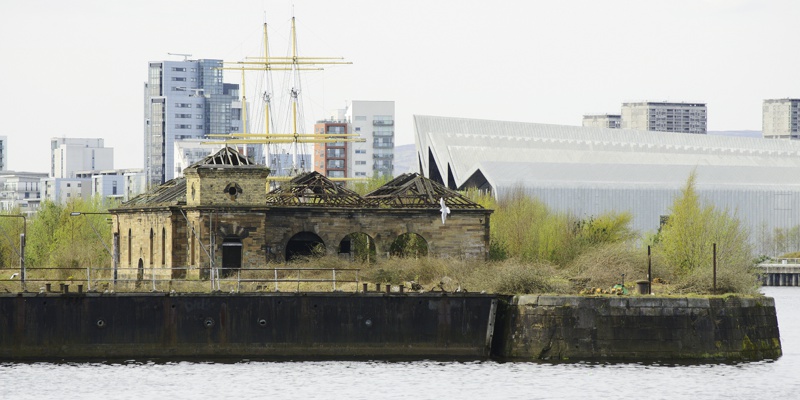 For several years CDPI ran a campaign to challenge proposals for a major housing development on the graving docks and to build support for the site to be restored as a maritime heritage park.  They have now handed over their direct role addressing the future of the docks to the Govan Docks Regeneration Trust charity.
This will free CDPI up to also focus on our wider strategic objectives as a research, networking and advocacy organisation concerned with the wider dimension of maritime and heritage protection on the Clyde.
CDPI will continue to look at the Govan docks as a research case study.
If you are interested in getting involved with projects relating to Govan graving docks please contact Govan Docks Regeneration Trust directly.
Maritime Heritage Inventory
CDPI are addressing the creation of a comprehensive inventory resource of everything maritime industrial and heritage related on the Clyde to document changes along the river.
Please get in touch if you have skills or expertise that could assist in compiling an archive.
Sail Cargo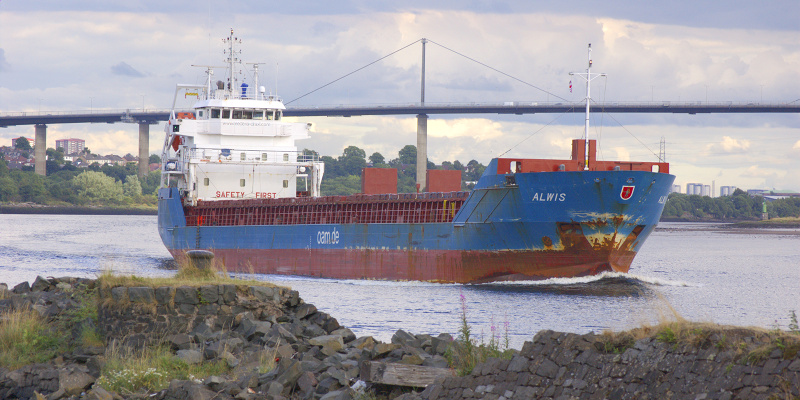 Sail Cargo is a re-emerging concept using traditionally styled sailing ships for emissions-free transportation of goods by sea.  Modern sail cargo initiatives combine traditional skills and techniques, but ships are also built to modern maritime safety standards.
There are a number of projects around the world taking this concept forward as a way to help tackle climate change by reducing CO2 emissions from shipping. As well as traditional styled sailing ships (such as barques, brigantines, etc) innovative research is being done into use of wind power to propel or reduce fuel consumption from larger vessels such as container ships - an example being the 'Ecoliner' project.
In a joint initiative with Fair Winds Trading Company, CDPI are looking into the scope and feasibility for a sail cargo hub to be created on the Clyde - potentially with Govan Graving Docks (see above) being a key site for this as part of proposals we are developing for regeneration of the docks. The sail cargo industry could also present wider exciting opportunities throughout the Clyde Corridor to help ensure the region continues to be relevant to innovation in the maritime industry.
CDPI aim to explore this concept with a range of potential stakeholders in due course. The long-term objective is to establish the viability of developing a sail cargo ship build and repair facility, as well as a load/offload operation at Govan Graving Docks as a multi-stakeholder social enterprise venture. This would involve local groups, industry operators and marine engineering specialists. While the viability of Govan for sail cargo is yet to be demonstrated - it could offer a business and economic case for restoring dry docks to working order. This means in the short-medium term it is essential to avoid any redevelopment of the graving docks that would prevent such an operation being accommodated in the future.
If sail cargo does indeed offer significant potential to contribute to development of a sustainable global shipping industry, then it could be important to the future of the Clyde as a maritime river that it can service and accommodate sail cargo operations.
----------
NEWS
June 2022 - CDPI issues statement on Protection of Govan Graving Docks  Full story
September 2020 - Plans to deliver a housing development at Govan Graving Docks appear to have been abandoned in favour of returning the site to industrial, heritage.  Full story
August 2018 - Response to Decision on Govan Graving Docks Planning Application
"Clyde Docks Preservation Initiative welcome the decision by Glasgow City Council to reject the planning application from New City Vision (UK) Ltd for a major housing development at Govan Graving Docks. 
This is the decision for which we have run a sustained campaign for four years and is an important milestone in efforts to ensure the Govan docks can be secured as a maritime and heritage asset for future generations.
While the fight to save the docks is not over the decision suggests a shift in approach to planning decisions and endorses every technical and policy ground on which we objected to the application.
We are confident that this now clears the path for this iconic site to once again play an important role in the Clyde's and Scotland's maritime and marine industry and for ships to return to the docks.
We will continue to support the Govan Docks Regeneration Trust in its ambitions to secure a better future for the docks. I would like to thank, both personally and on behalf of CDPI, everyone who has supported and assisted with the campaign and in raising awareness of the issues around Govan Graving Docks."  Iain McGillivray, Executive Director