Sailing Barge May 
The Thames Sailing Barge May was built by John & Herbert Cann of Harwich, Essex and was launched in 1891. 
After a long working history as a cargo carrier, marine training and hospitality venue, May was taken over by Connie and Gerald Gadd in 2011 and is now being restored by The Bread and Roses CIC team as a community hub run by women for women. She will be moved to St Osyth Boatyard to rest for a year while the team set about finding funds to secure her future.  
May is now owned by the CIC, with an asset locked guarantee that will secure her future, enabling her to be of continued benefit to the communities that she will visit.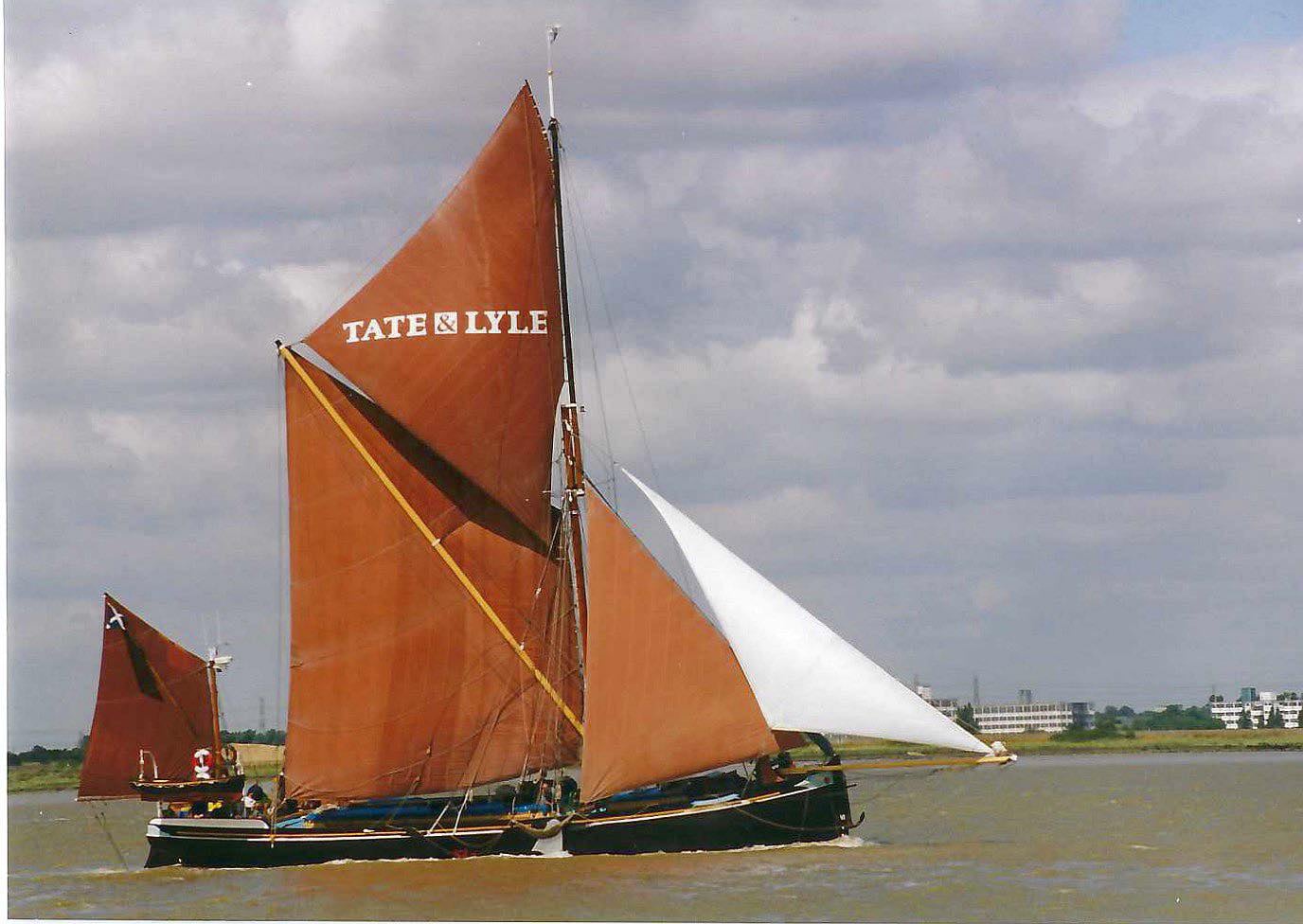 About The Bread and Roses CIC 
One Year, One Barge, One Goal 
Together The Bread and Roses CIC aim to restore Sailing Barge May to give the opportunity for women to come together and share in the art of sourdough baking aboard.   
Their goal is to become a regular visitor to communities along May's historic trading routes of the East Coast, building friendships and support networks along the way. The team intend to offer the facility to groups and organisations working tirelessly to improve the lives of women and their families who have suffered trauma and need a safe space to help move forward. 
For more information, visit the Bread and Roses website and Facebook page.
Latest news 
August 2021 SB May has moved to her new berth at St Osyth Boatyard ready for the restoration stage of the project.
May 2021 The Bread and Roses CIC launched on 1st May 2021 with a new website and funding campaign. To date, with the generous support of the community, the  team have  raised over £7000, enabling them to engage the services of a Heritage Lottery Consultant.  A meeting to plan the next phase of the rescue has taken place and links with organisations that the project will be able to assist have begun to be established.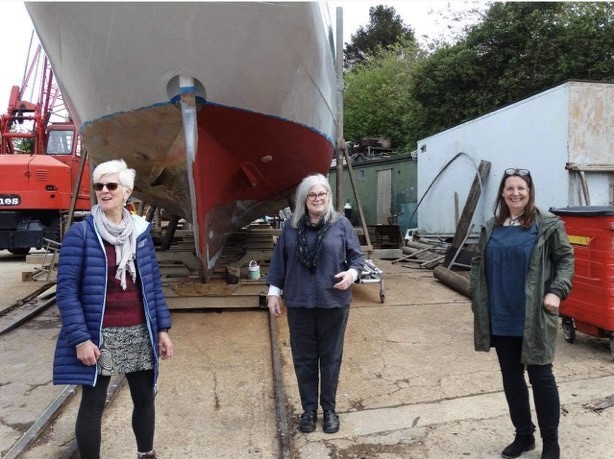 The Bread and Roses Team Photo by Rachel Debont taken in the boatyard in St Osyths where May will be berthed whilst we are endeavouring to secure funding for her.
Left to right: Jane Harman, Connie Gadd and Helen Swift.