About Zebu 
ZEBU (originally named ZIBA) was built at the AB Holm's Yard in Raa, Sweden in 1938. She was originally built as a Galleass, a form of Baltic Trading vessel, and at that time she had a Ketch rig. Typical of this type of vessel, she carried a wide range of cargoes including wood, iron ore, and paper. It is believe that during the Second World War she was used for smuggling arms and refugees from Poland and Denmark. As a trading vessel, she was in service until the late 1960s, although at some time her rigging was removed, and she became motorized.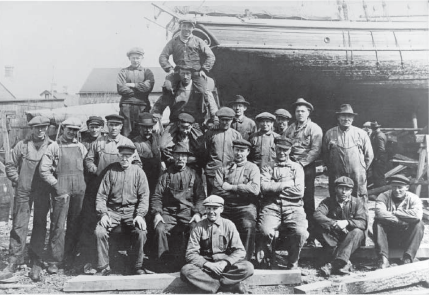 Operation Raleigh
During the 1970s she was converted back to a sailing ship for recreational use and eventually found her way to the UK. She came under the ownership of Mr Nick Broughton who chartered her to Operation Raleigh led by Colonel Blashford-Snell. She was extensively refitted for this role and between 1984 and 1988 circumnavigated the Globe. During this time, she carried nearly 500 young people on her adventures as part of Operation Raleigh Activities and the legacy of this voyage continues through Raleigh International.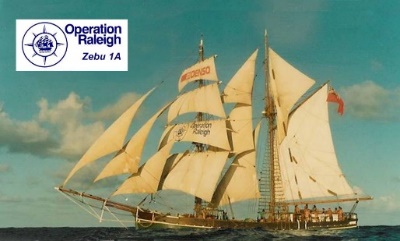 Flagship of Liverpool
Following her circumnavigation in the late 80's she found a new home in Liverpool with the Mersey Heritage Trust, where she operated for 27 years. ZEBU had another major overhaul and refit that started in 2000. Brigantine ZEBU became known as the 'Flag Ship of Liverpool' having won awards designated by the FCO and DfES as their exemplar UK learning project in an EU study with Swedish Government and earned 'Investor in People' status. 
ZEBU'S decline
ZEBU's decline began when in August 2013 the ship listed to port, with no-one aboard, and was subsequently stabilised. Work to raise her started on Friday 25 September 2015, and finished on Tuesday 29 September 2015, by various salvage teams. Three days after she was re floated, she was towed from outside of Tate Liverpool to Canning half tide Dock, near to the Merseyside Maritime Museum. As of 16 October 2016, the cause of her sinking was unknown.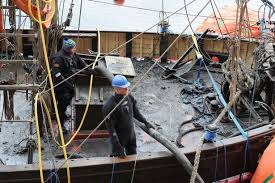 Saving ZEBU - Tall Ship ZEBU CIC
Tall Ship ZEBU is still currently in Albert Dock, Canning Dock, Liverpool, alongside the Old Pump House and just a whisper away from the Merseyside Maritime Museum. 
Captain Gerrith Borrett, since taking ownership/custodianship of ZEBU in January 2017 with his wife Suzi Borrett, together formed and founded Tall Ship ZEBU CIC in February 2018. Since then, both have been working hard to get ZEBU back in shape.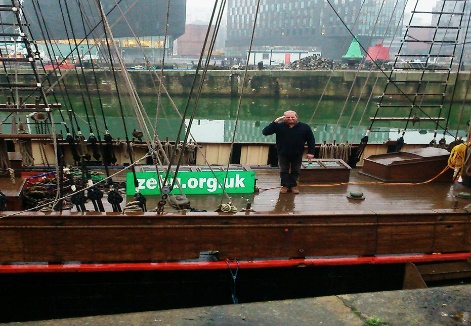 Captain Gerrith and wife Suzi commented:
'We are glad to say that ZEBU is now in a condition where we can safely welcome visitors back on board.'
This was a great accomplishment as they had to fulfil the required risk assessments and obtain the necessary insurances. Since reopening, thousands of visitors have been on board, enjoying this wonderful, majestic, historical, -a fine example of Maritime Heritage and traditionally rigged sailing vessel, 'ZEBU is definitely back'!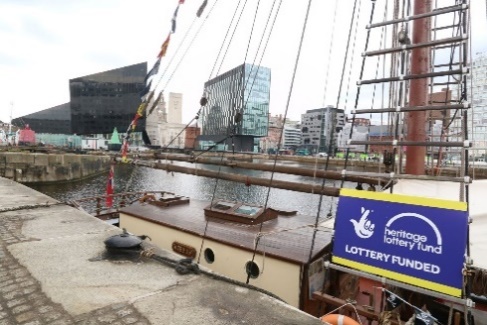 In November 2017, ZEBU received a Heritage Lottery Resilience fund of £99,000 to safe guard ZEBU and build the ZEBU team. For the last 8 months the ZEBU team have been working hard to get urgent repairs done to the hull. Having had the repairs done, ZEBU is now safely water tight again and moored up alongside in the Canning Dock, where thousands of visitors already have had a great visitor experience again to the ship during this year's (2018) Albert Dock's busy season of festivals. For example, ZEBU had over 6,000 visitors over 3 days at this year's 2018 Tall Ship festival hosted in Liverpool.
Tall Ship ZEBU CIC is hoping for another successful application to the Heritage Lottery fund for ZEBU's main restoration works, hopefully late spring next year. Whilst the team is waiting for more funding, they are busy maintaining the ship and keeping ZEBU's 20+ volunteers busy. ZEBU is very popular with the local young children as a make-believe pirate ship. Trivial though this might seem in the context of ZEBU becoming a museum of sail-piracy on the high seas was a significant reality. And the preferred ship for pirates was a Brigantine just like ZEBU. ZEBU has the potential to be an invaluable education experience for children. 
ZEBU has a treasure box and treasure map, dress up clothes, plastic swords and toy guns for the many children that come to visit! Donations from her visitors, particularly the mums and dads of the kids playing pirates (who are ZEBU's best customers), are very important as this helps towards ZEBU's upkeep for now. Much of her history is now on display for the public and visitors to see, and we often welcome on board filming enthusiasts from local education centres and clubs who create videos and photo projects. We also host the occasional private party.

Tall Ship ZEBU CIC is also working closely with MAST (Mersey Side Adventure Sailing Trust) http://mastcharity.co.uk/ to give prospective sail training trainees a 'Tall Ship taster' before they embark on a fully operating sail training vessel. Many local Liverpool schools and colleges have visited ZEBU as part of their educational projects we talk to them, for example about Maritime Heritage and explain where the phrase 'Square meals' Comes from, show them how the rigging works, we explain the sail plan and which rope controls what, we also do mast climbing demonstrations, just like the days of sail. We believe there is a gap for learning about the heritage of the days of sail, you can not really take this learning to the class room, so we do encourage the classroom to come to us! We blend in so well with the rest of the Maritime Heritage around The Royal Albert Dock, it is a real experience into the past of the days of sail. The Liverpool community have really benefited from visiting a heritage site such as Tall Ship ZEBU is one of the last few wooden ships based in the North West of England, still functioning as a living example of maritime heritage and open to the public on a daily basis.
Tall Ship ZEBU CIC hopes to have the ship fully operational in 2020 with a category 0 MCA certificate so that we can operate as a mobile, floating museum and educational platform, visiting many ports including inland river ways and canals taking maritime heritage and ZEBU's history all around the UK. Zebu's voyages to many UK ports in 2020 will also run sail training opportunities for young people and adults not just from Liverpool but from all over the UK and possibly Europe.
Our mission is to offer a break from the modern world with our voyages at sea on board a historic vessel. We want to inform people about our maritime heritage, whilst having an enjoyable experience and making memories with family and friends.