About Lynher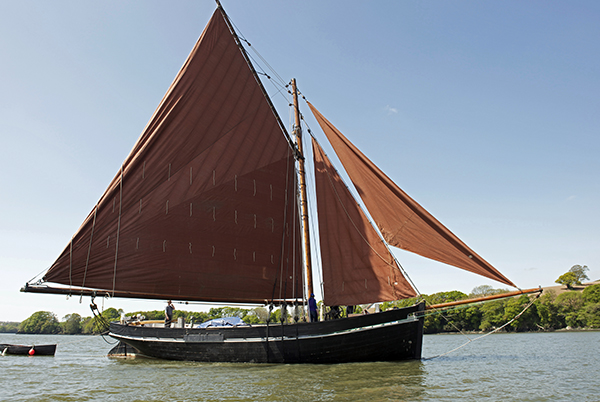 The Lynher is a Tamar river barge with a unique history. Originally intended for transporting cargo, she has found herself as a World War 2 bombing target, been abandoned for years in a muddy grave, excavated and eventually transformed into a coastal cruiser through the tireless patience of one dedicated man.   
She is now in the hands of the Lynher River Barge Community Interest Company, further to a full conservation of her hull, Lynher is now ready to begin the next phase of her journey.
The barge is available for sail training and events. This funds her future as a community boat, used to teach young people about renewable energy and sustainability, outdoor classroom curriculum from history and geography to STEM subjects as well as practical sailing and traditional boat maintenance skills.
The goal of the Lynher River Barge CIC to restore the Tamar sailing barge Lynher to a commercial licensed standard has now been achieved, after two years of hard work and community effort. We are proud of our community, the way the tackled a difficult job with positive determination and relentless optimism, without these groups of people, from Calstock to Cremyll, Lynher wouldn't be here today, in such excellent form.
The barge is in the process of becoming a successful business trading along the rivers and Plymouth Sound thus providing a unique heritage asset, restored to a better condition. As with all wooden boats, maintenance efforts and finance requirements are never ending therefore any surplus raised through our commercial operations is directly re-invested in the betterment of the barge's equipment and machinery and in the enlargement of the community participation activity offer on the Plymouth waterways.
Training in traditional maritime skills
The CIC's newly launched Cremyll Maritime Training (December 2020) aims to create a community of people learning and sharing traditional boatbuilding and seamanship skills.
The Cremyll Maritime Training is a project that builds on the strength of Lynher CIC's experience in conserving historic vessels and transmitting the skills required to do so to the Rame Peninsula's community and beyond.
The objective is simple: to introduce more and a wider range of people to learning the skills required to preserve our maritime heritage. 
Having secured the Gymnasium, which was originally built as a training centre by the Navy at Cremyll in 1899, this land base provides a space for their community to learn about boat maintenance and seamanship which will ultimately result in the new generations honing the skills to continue to preserve the UK's varied and rich maritime heritage.
January 2021 update: their first 10 week course in essential sailing & boat maintenance skills has been a great sucess, apart from having to stop and start due to the various lockdowns.  It took them a little longer to complete, but their 5x trainees have great increased their confidence around boats and they've learned a number of essential skills that anybody who loves 'messing about in boats' should know.  From dinghy sailing to rowing, the beginners received 40hrs of training on the water! In the Gymnasium workshop at Cremyll, the team learned about plywood, fibreglass and epoxy repairs and maintenance.  Their project was 'Shrimp', a broken down Mirror dinghy which has now regained its transom.  For more information on their courses, check out their training page.
Community Impact
The Lynher River Barge CIC and its Directors have a particular interest in the imaginative reuse and development of heritage assets to meet the new and ever evolving social, cultural and economical challenges faced by all modern communities.  To this end, they are working with Plymouth School of Creative Arts to educate children within their local community.
Using the theme of 'Sustainability on the Water', the children have been learning how to use tools, source sustainable material and plan the build or repair of a boat as a means of transport for both people and cargo. The ongoing conservation of the barge is enabling local children to learn the skills required to operate safely and enjoy our  waterways whilst exploring their maritime heritage.
In order to help the parents to engage with outdoor water-based activities together with their children, Lynher Barge partners with other water-sports centre and the Plymouth School of Creative Arts to deliver the Sport England funded project "Making Waves Together"  
This project is based along the module of the "River School" but for families.  It involves living aboard together using only sustainable materials and equipment to carry out domestic chores.  Cooking together fresh, local produce and learn some new, healthy recipes.  A cruise on the barge along the waterways identifies new locations for the families to explore.  Anchored in a secluded cove, children & parents can learn to paddle, row, dinghy sail in a calm surrounding.  It is an effective way for the community of Plymouth to reconnect with their environment and heritage whilst learning new skills.
The Fair Shores Project
In 2019 the team started collecting litter with underprivileged families aboard Lynher when exploring the river shores. We mapped areas of the waterways where litter collects or is actually flytipped and the Fair Shores project was created, a partnership between Lynher CIC and Rame Peninsula Beach Care in order to use the barge to bring community groups out and clean the river shores. An application to Tevi was made for a new landing boat made out of recyclable plastic to access any type of shore. RPBC will contribute with a kayak made out of recycled fishing nets. Cornwall Council is contributing with litter-picking equipment and appropriate rubbish disposal via Biffa.  Their findings are to be recorded and passed on to Exeter Uni for their research into pollution among the waterways.
Reasons why this Project is so valuable: 
Lynher is used as a vehicle to protect the environment and reach the areas where the litter is dumped and hidden
Community groups can contribute to keep their locality clean
Findings are recorded for research
The project highlights the plague of litter being dumped irresponsibly or inconsiderably.
May 2020: the project is on hold now, the landing boat is stuck in Inverness (the provider is Norwegian) but the funding has been extended until they can restart the project. 
Lynher Mosaic Project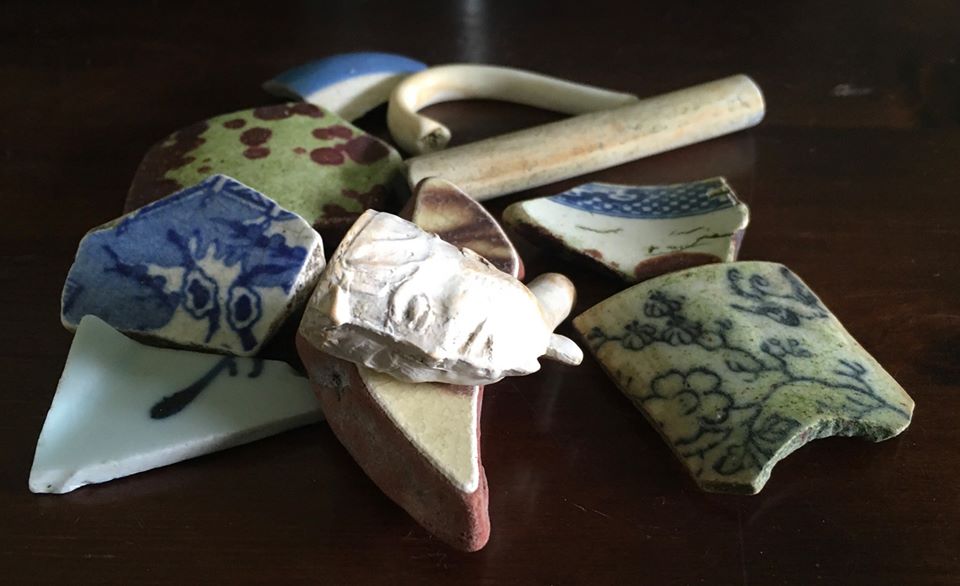 The team is inviting the community to collect 'dock dung pottery' in order to collect many shards and pieces to create a mosaic of Lynher sailing on the River Tamar.  The history of the 'dock dung pottery' is well known on the Tamar and they're keen to share it with the rest of the nation!  Read our News item here.
The Firefly Project
Autumn 2015 saw the launch of The Firefly Project.  It is currently progressing towards the establishment of a sailing club to benefit the school's students and their families.
The River School
The River School expands the concept of education outside the classroom by providing educational packages to schools on the Plymouth waterways.  They are working with Social Enterprise Networks and Educational Partnerships to achieve this goal.
----------
Latest News
August 2021 Catch up on the activities of Lynher Barge in their August 2021 newsletter. Read here
May 2021 Lynher Barge has purchased two new pontoons, and plans for a new range of recycled merchandise. Full story 
April 2021 £13,900 has been awarded from the second round of the Government's Culture Heritage Fund. Full story
March 2021 Lynher has had an electric engine installed!  Full story
February 2021 It was the re-launch of Lynher this month and read details of new content for the 2021 Cremyll Maritime Festival. Full story
January 2021 News here!  Its a hive of activity down in Cremyll!
January 2021 Cremyll Maritime Training aims to share traditional maritime skills.  Full story
October 2020 Lynher CIC receives an award of £62,400 from the government's Culture Recovery Fund.  This will support the conservation plan that will transform Lynher's interior into a safe space for the delivery of educational activities during this current pandemic. By 2021 Lynher barge will be able to safely operate and educate communities about renewable energy whilst connecting people with the Plymouth waterways maritime heritage.  Full story here
Find out more about the Lynher and the CIC here.
 
Check out the Lynher Tamar Barge YouTube channel here and videos on Vimeo here.