Summary
Wind, Tide and Oar explores the extraordinary combination of skill and absorbed attention practised by the few exceptional sailors who are still prepared to go to sea in boats without the backup or aid of an engine. By encountering those who choose to sail in this way the project will inhabit the experience of being in dialogue with nature, rather than against it, and ask what the art of engineless sailing can tell us about the ways in which we are living today and our interaction with and responsibility to the natural world around us.
The film is currently in pre-production. We are packing for our voyage and readying our spirits for the hard work to come. If you are interested in being part of the project, or simply sharing your views about it, please get in touch here.
Synopsis
Today almost every sailing boat has an engine which manoeuvres the vessel in tight spaces, pushes against the tide, and allows travel even when there is no wind. For most of history this would have been unimaginable, yet in current times most mariners do not countenance leaving harbour without one. For a seafarer to unlearn their reliance on the immediacy of mechanised power they must first rely on human skill to enter into deep conversation with the natural world, tapping into and understanding what it means to flow. Sailing in this way is not simply the recall of a lost art, but a development of skills passed down through millennia; a re-making of connections to seas, rivers and stars; and a continual questioning of the place of human beings in it all.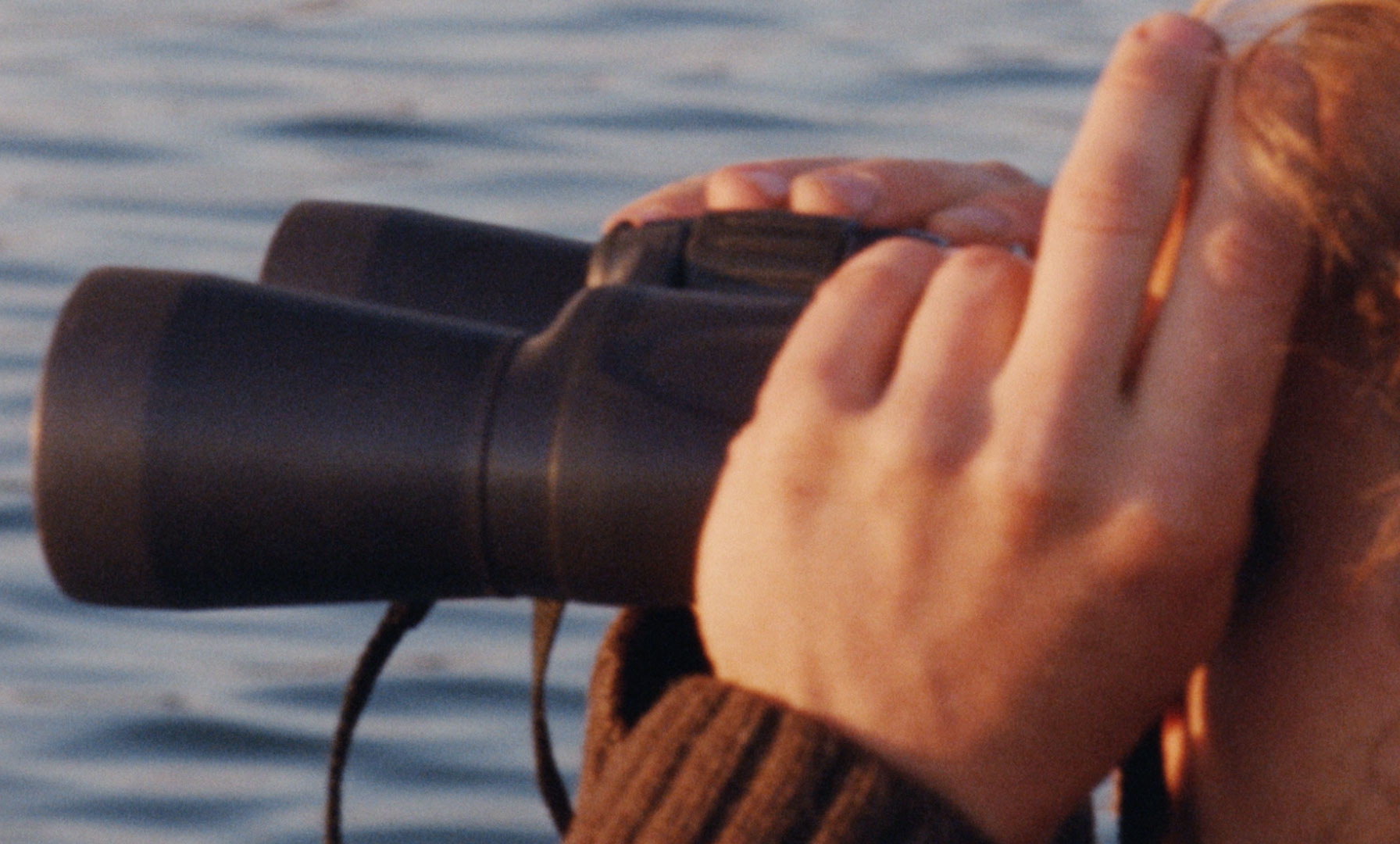 To explore this state of being and what it means in relation to our everyday lives, Wind Tide and Oar will pursue a poetic approach to the filmmaking process to develop an intimate response to those at sea, their lived environment and material reality. The director's accomplished 16mm practice and hand-cranked Bolex camera will add to the 'out of ordinary time' qualities of the project, aligning the flow of filmmaking with that of traditional seafaring , and developing a unique conversation between the two practices' characteristics of presence, patience, turbulence and drama. 
The project will encounter a diverse range of seafarers, all linked by the physical work of sailing, the elements which propel them, and the multitudinous range of philosophies that hold them true to their course. Their experiences, which cross social class, race gender and age, stand in stark contrast to our present day engagement with the sea; that of pollution, extraction and exploitation. 
The resulting film will utilise a materially present and responsible filmmaking practice - grounded in the experiential – to carry an audience towards a shared connectedness which underlines sailing's vital ecological quality, rootedness, and importance today. 
More information and test footage can be found here: https://www.windtideandoar.com/.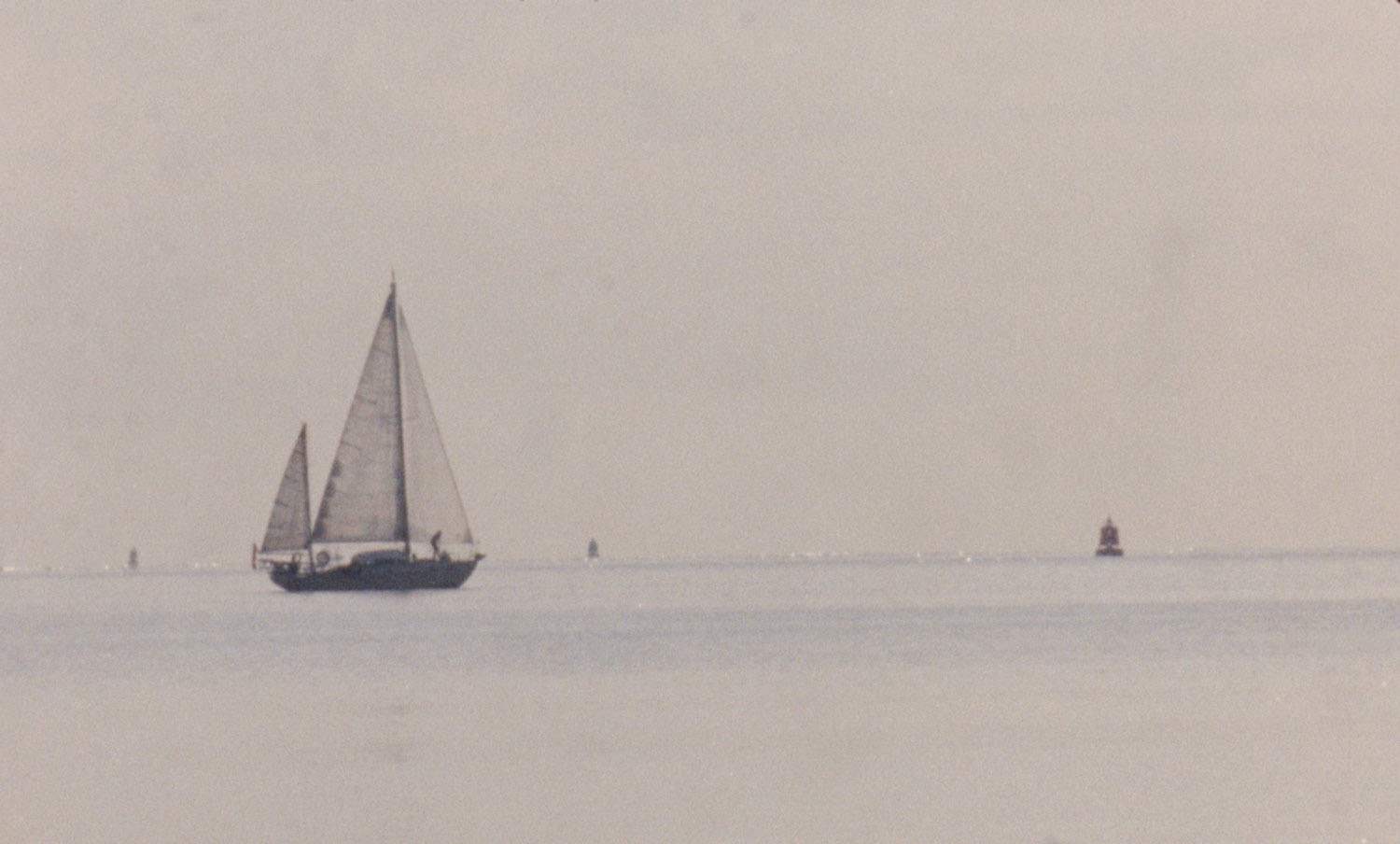 Who is involved
The Barn Arts, a multi-arts centre in Aberdeenshire Scotland with years of experience in ecological thinking and making, will help develop a rigorous ecological rationale and campaign from start to finish. The Sea Change Sailing Trust, who provide residential sailing trips to young people and adults on their newly built Thames Sailing Barge Blue Mermaid, will both be a key filming location and help to build a screening schedule to the sailing community. LUX will provide mentoring through the project to help it grow and develop, and key links to film networks for screening and distribution.
Outcomes and reach
The project is intended to be fully accessible to an audience with no prior knowledge of sailing. It will be screened at documentary and artist's film festivals internationally, shown through sailing trusts, maritime museums and institutions, and used to develop interest in sailing for an ecologically sustainable future. It will encourage vital and timely debates around ecology and mental health, and lead to further events that explore these topics and related environmental campaigns.
Our supporters and network continues to grow. If you would like to support or be involved in the project please get in touch.
The Crew
Huw Wahl - Filmmaker
Wahl's films use the form-giving, material qualities of moving image to explore the power of creative action and its transformative potential. Having premiered his latest 16mm film The Republics (2020) at CPH:DOX film festival in 2020, he was tipped as "one of the most promising young artists in the UK". 
​Huw was introduced to sailing by Rose, his sister, on her boat, Defiance. Her eagerness for attempting everything without using her engine sparked many conversations about sailing, the skills and experience needed to become an engine-less seafarer, and what connections it has to filmmaking. 
Rose Ravetz - Sailor and Production Manager
Rose's first experience of sailing was crossing the Atlantic ocean at age 19, having left Manchester where she grew up with a dream to travel. She spent 4 years on various ocean crossings and adventures, eventually reaching New Zealand, only to sail the passage back as professional crew on the classic superyacht schooner, Atlantic. 
Since her return 5 years ago she has worked on many different sailing vessels, as well as for a traditional rigging team on Cutty Sark and HMS Gannet. She owns her own 22ft boat called Defiance, which she is currently restoring, having taken out the engine. Rose is fascinated by the art of sailing engineless, its history and its future potential. 
Praise for Wahl's latest film The Republics (2020)
The Republics is one of the most impressive artists' films of recent years, whose own poetry speaks as honestly and eloquently as that of the writer it portrays. - Gareth Evans, Moving Image Curator, Whitechapel Gallery
Precise and yet so free. Rooted - and vagrant. Or rather: seeking. It prickles and trembles. It really is exquisite. - Sukhdev Sandhu, author of Night Haunts: A Journey through the London Night
A gentle and unassuming, but forever-smouldering defence of the Others and the Other - CPH:DOX
Latest news
May 2022 - Wind, Tide & Oar launch crowdfunding campaign: 
www.crowdfunder.co.uk/p/windtideandoar
February 2022 - Wind, Tide & Oar Awarded Arts Council Project Grant. Full Story. 
~~~~~~~
As part of Newham Heritage Month, Huw Wahl has produced a film exploring the Thames sailing barge Blue Mermaid's visit to the Royal Docks in May 2021.
This type of vessel formed an important part of the trade to London during the last century, carrying all sorts of cargoes such as bricks, coal, concrete, hay, and grain, as well as carrying away the city's rubbish. Blue Mermaid has been built to operate under sail alone as many barges did for most of their lives. Her cargo on this was a token cargo of clay from Essex to London for another group running a project about brickmaking.
See Wahl's film here.