About Sunderland Maritime Heritage
Sunderland Maritime Heritage was inaugurated in 1999 primarily to raise awareness in the plight of City of Adelaide which was under threat of demolition on the Clyde at Irvine, Glasgow.
The City of Adelaide was built at William Pile Shipyard on the Wear in 1764 and in the intention of Sunderland Maritime Heritage was to save the ship and bring her home to Sunderland.
Throughout the campaign it became apparent of the lack of recognition Sunderland has for its Shipbuilding and maritime heritage and as a result, Sunderland Maritime Heritage broadened its remit to champion the provision of a purpose built interactive maritime heritage centre.  The premises are currently a mixture of workshop and presentation space.
The Trust promotes and maintains Sunderland's maritime history through the use of an interactive visitor centre demonstrating the crafts, skills and trades associated with one of the greatest ship and boatbuilding centres of the last century.
----------
Projects
Willdora - a Dunkirk little ship and a veteran of Operation Dynamo, Willdora alone was responsible for saving the lives of over 200 soldiers, one of which lived in Sunderland.  She was brought to the City by Sunderland Council in the 1970's as a maritime project for Hylton Redhouse comprehensive school.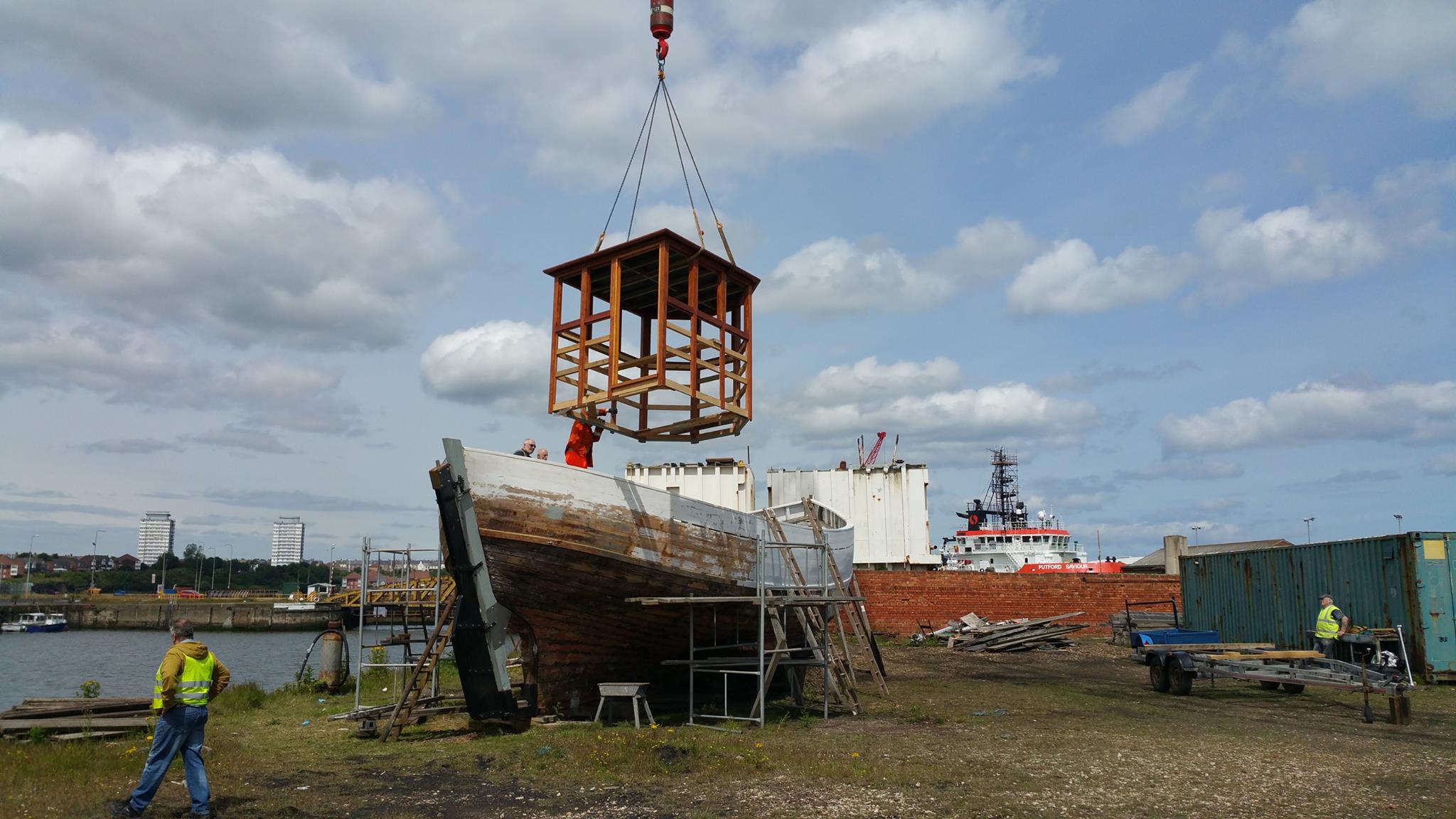 The vessel has had several restoration attempts in the past which despite good intentions, weren't successful.  The Trust wishes to finally restore Willdora as near as is practical to its original build spec, then to maintain the vessel as an interactive floating museum, promoting the aims of Sunderland Maritime Heritage, as well as preserving a piece of the nation's history.
Upon completion of the project, the Willdora will be available to schools and educational establishments for site visits and weather and tides permitting, actual river trips on the vessel.  They aim to design the deck and cabin access to allow disabled persons the opportunity to visit this piece of living history.

Navy Cuttter - the Trust's 32 foot Royal Navy Cutter is next line for full restoration when they have finished Willdora.  They plan to get her sailing back on the river, providing sail and boat handling training to their community.
Sheltie - their Sheltie Skiff has lots of local history and has lines reminiscent of a viking boat.  It was used by Red House Comprehensive as a training boat for pupils on the 'nautical studies' course; designed for pupils going into the shipyards.
Parramatta - was restored at the request of her owner.  She shares her name with the largest wooden-built ship built in Sunderland, which was launched by James Laing at Deptford on 29th May 1866.
----------
Services
Boat Repairs - small wooden boats are often repaired and restored at Sunderland Maritime Heritage.  Parts can be made such as handrails, self-steering air vanes and cabin doors, or windows.
Bespoke Joinery - bespoke items can be made to your specifications, or they can help in the design.  The Trust's team of volunteers include several qualified craftsmen with decades of experience, including working with hardwoods such as mahogany and oak, and as boat builders they are experienced in certain techniques such as steam bending of timbers.  They have been given the opportunity to work on some fascinating and unusual projects for clients such as Durham Heritage Coastal Path and The Canny Space, Holy Trinity Church.
Education - their workshop and boatyard makes a great educational location for your school to visit.  They can arrange various interactive activities which can be designed to meet specific areas of the syllabus.  They can provide work experience placements to college students in our large fully equipped workshop.
----------
Latest News
August 2021 Free tours are available of Sunderland Maritime Heritage visitors' centre and workshop in September, as part of Heritage Open Days 2021.  Read more
May 2020: Sunderland Maritime Heritage has been awarded the Queens Award for Voluntary Service.  Full story
November 2019: The restoration of Willdora has come a long way! Check out this video by one of the team's volunteers on progress made during 2019. Here are the seat benches for Willdora; around the edges of the top will be an inlaid hardwood strip of a contrasting colour to add a bit of detail.