About Tom
Tom Curtis is a 19yo (2020) who has been working on and been around boats all his life - he learnt to walk in Holland after sailing there in his father's 60 foot Scottish sailing trawler.  His father, Gus Curtis, is the owner of Harry King and Sons, a boatyard in Pinmill on the River Orwell.  Tom is currently an apprentice at the Pioneer Sailing Trust and has just taken on the role of leading the conservation of a 23 foot Fife designed day boat.
At home he has been working on re-building a 30 foot Gravesend sailing Bawley called Lilian as well as undertaking a major refit on a 23 foot Mawcombe bay prawner he owns called Deva.  
Tom also has a 14 foot clinker dinghy that he has done a lot of conservation work on over the years and has now started work on building a new 12 foot clinker dinghy.  
Lilian


Lilian is a 30ft Gravesend sailing Bawley build in 1869 by Waters, Gravesend of oak on oak.  Tom has owned her since 2015. 
Amazingly, she still had a large amount of original wood in her including a lot of planks a few frames and a few floors and is now sitting in a barn at Tom's parents' house where he is undertaking her conservation, aiming to keep her as historically accurate as possible.


July 2020: so far, Tom has removed all of the deck structure and has replaced a new beam shelf on the starboard side.  He has also replaced 6 stations, a few frames and floors and has just started replacing all of the deck beams.  He needs to replace all of the deck and cabin tops, all of the floors and all the spars and rigging.  All of her rigging will be natural fibre and hopefully her sails too.  The plan is for Lillian to have no engine and a traditional layout down below.
Deva


Deva is a 23ft Morecambe Bay prawner built in 1912 by Crossfield of Arnside.   Tom bought her in May 2019 to repair her and get her sailing again. 
Deva is a very well known East cost boat because of her old owner John Wainwright; John wrote a book called 'Only so many tides' all about his experience with Deva.
Tom has replaced her arch board and horn timber and have started on planking repairs on the aft end.  As well, her stem will need replacing.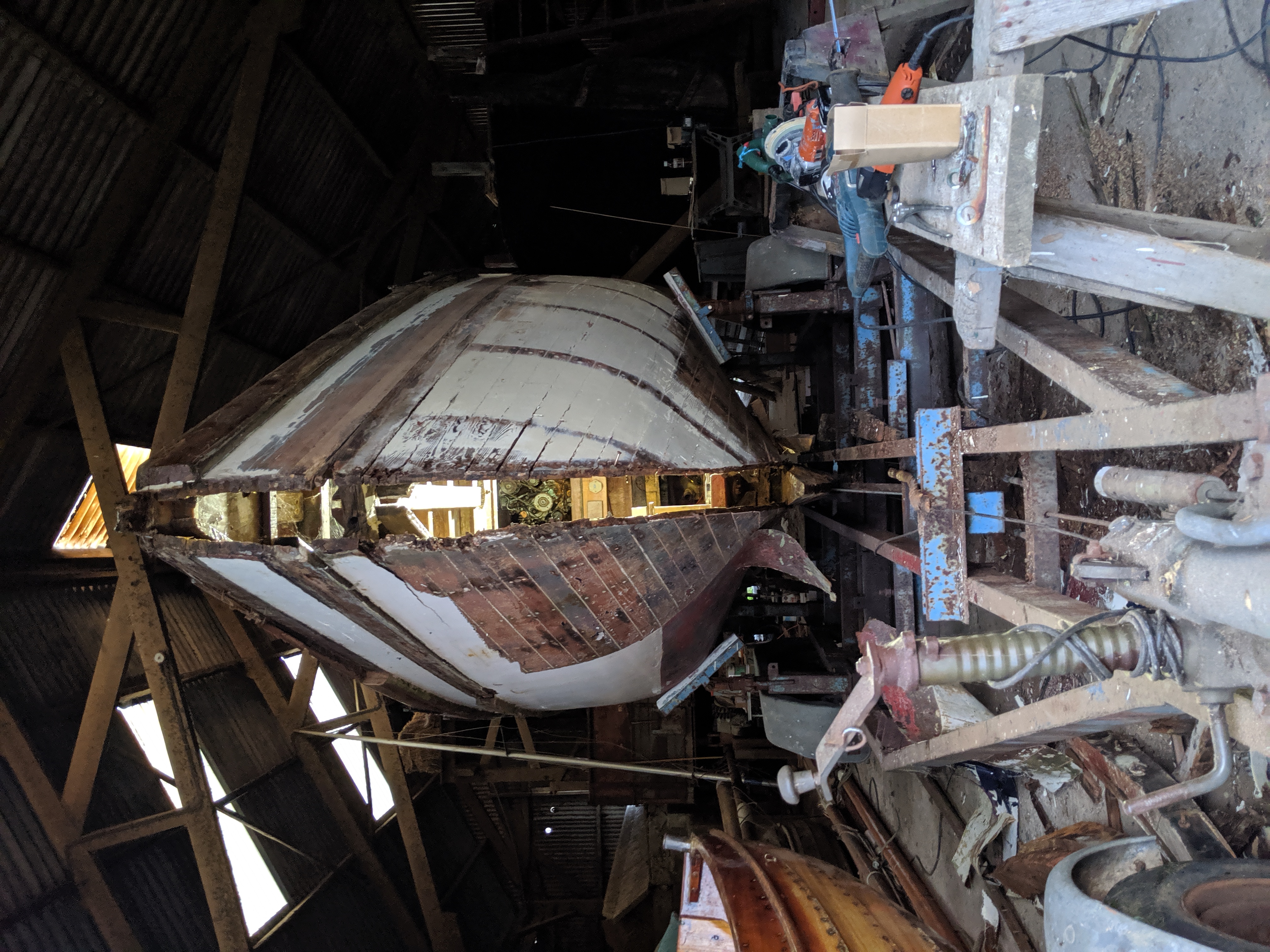 Find out more about Tom and his conservation work on his website here.
Tom has connections with Ash Faire-Ring and his conservation project on the historic barge Growler: Ash bought Growler from Tom's father.  Find out more about Growler, another Shipshape Network East Project here.