About Whitstable Maritime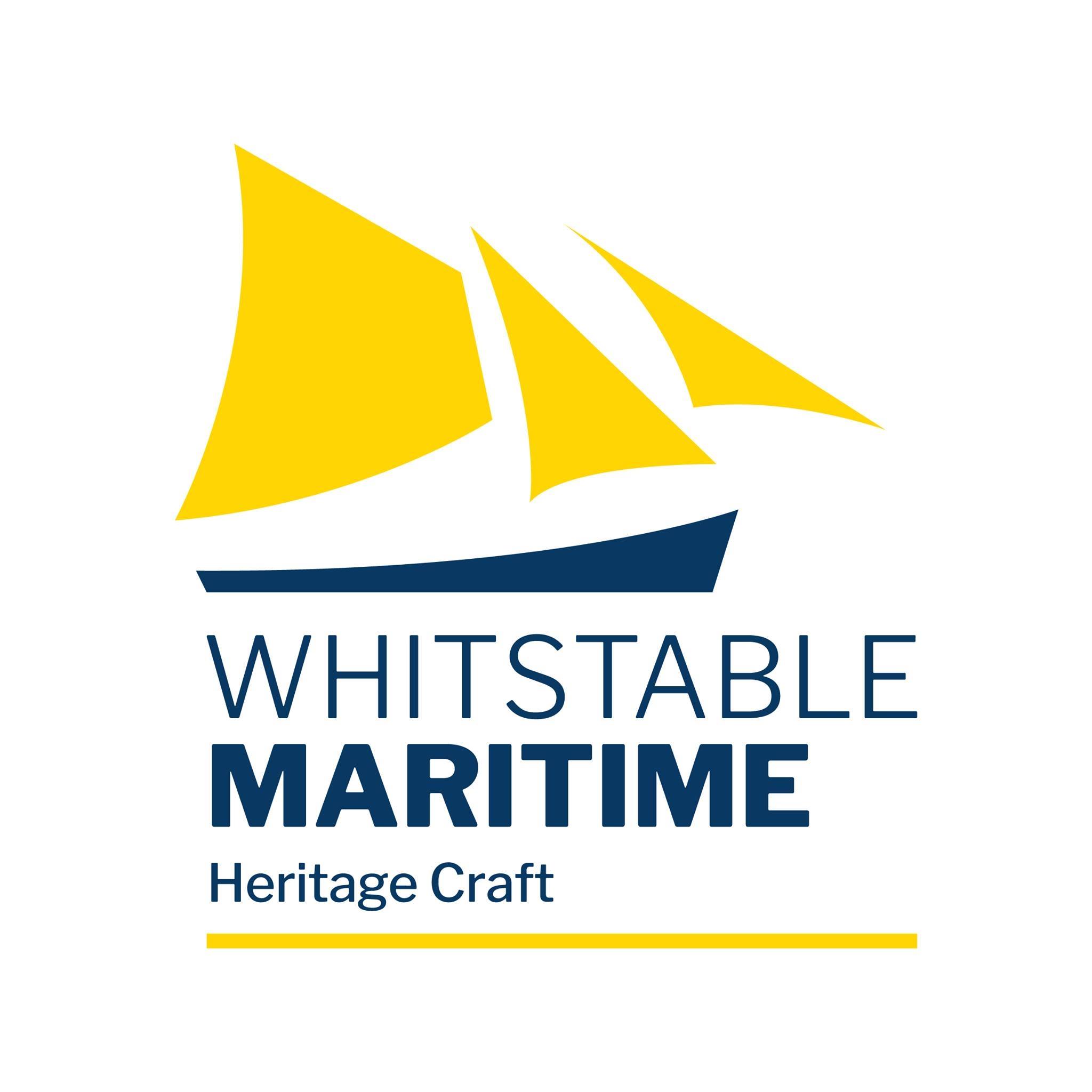 Whitstable Maritime's mission is to maintain and strengthen the town's economy by building on its maritime traditions and crafts. Through the restoration of historic vessels, providing active learning opportunities for all, on and off shore, and by the application of new technologies in development of the Whitstable section of the English coastal path, it will enable residents, visitors, schoolchildren and students to explore the town's connection with the sea, past, present and future.
Gamecock Restoration
Another cup-of-tea and another story about the Gamecock from 85 year-old Bill.  He has been protecting and sailing her since the 1960's, making a new suite of sails in his bedroom, patching holes in the hull with wood salvaged from local builders and avoiding harbour fees by mooring of-shore...
The Gamecock is a 43 foot oyster yawl built in 1906/7 by the Collar brothers at their yard on Whitstable beach. The proud owner was Albert Stroud, father of seven children by two marriages. The family earned their living dredging for native oysters and the Gamecock joined approximately seventy similar vessels working in the Swale.
Like many of the fishermen, Bill saved money by repairing his own boat and storing his sails in the hold. So when the Gamecock was accidentally staved in by another craft, he repaired the hull by adding a second skin. This has now been removed by a team of volunteers and the rotten planks replaced under the guidance of a shipwright. When the 40 foot mast was being lifted out prior to pulling the Gamecock up the slipway to carry out the repairs, it snapped at deck level where surface water had penetrated.
Keeping large, heavy sails beneath deck may have saved money on storage but it also restricted the flow of air. The sails became damp with surface water finding its way down and consequently the underside of the deck has rot.
Bill also attempted to improve the performance of his craft by modifying the stern which has left it weakened, so this also needs to be reconstructed when she is next out of the water. At the same time, the propeller shaft and engine will be replaced with a smaller rotary engine to create room for bunks and improve safety.
Present times
In 2014 an ad hoc group of about twenty individuals, including Bill, gathered to consider the lack of focus on Whitstable's connections with the sea - past, present and future. The outcome was a decision to purchase the Gamecock from Bill and establish a charity. Nine months later a company, a charity and a bank account had been registered, and Bill paid. A marine survey confirmed that the Gamecock could be restored to full working order.
For the first eighteen months the newly-formed Board had a 'patch-and-mend' approach to the boat which, indeed, is how it had been maintained since the 1960's. However, a series of near-accidents while sailing and a growth in activities led the Board to exercise collective leadership.
Today the Board has a clear reconstruction policy for the boat (as defined by NHS-UK), and Board members lead four semi-autonomous Task groups, each with a clear function: restoring local historical vessels, establishing an annual maritime festival, planning a maritime discovery centre, and designing an interactive coastal trail. Strategy, finance, and marketing remain central functions.  
Everyone involved in the charity is a volunteer. They currently bring experience in boat-building, seamanship, architecture, marine ecology, education, IT, retailing and business. Whitstable Maritime has been recognised by the DCLG as a Coastal Community Team and the Gamecock is registered as a National Historic Ship (see Statement of Significance).
Work with local community and organisations
The Gamecock is more than a flagship; it is both a link with Whitstable's past and a sea-going platform for activities such as sail training, teamwork and environmentally sustainable oyster dredging. She will be a key feature of the coastal trail along with pre-World War One film, an off-shore mooring, and a nineteenth-century warehouse that was formerly the headquarters of the oystermen. She will also participate in 'Old Gaffer' races during the maritime festival which now attracts a range of historical craft and 10,000 visitors. While the shipwright's tools, plans and skills will be prominent exhibits in the maritime centre, as will photographic and documentary evidence of the former boat yards.
Watch a short TV film here, originally shown on Thames TV in October 1980, offering a fascinating insight into the life and times of an oyster fisherman.  The then owner of Gamecock, Bill Coleman, offers an insight into the technique of oystering using the traditional method of dredging under sail. 
Find out more about Whitstable Maritime here
Latest News
March 2022  Whitstable Maritime are organising the Whitstable Harbour & Boat Show for the weekend of 13-14 August 2022.  Read more
May 2021 Whitstable Maritime have launched a new crowdfunder to raise funds for Gamecock's restoration. Local brewery Shepherd Neame has become Gamecock's new sponsor and featured Gamecock and her volunteers in a promotional film. 
April 2021 Whitstable Maritime's technical adviser, Alan Staley, and Shipwright, Morgan Lewis, have recently surveyed Gamecock, together with Volunteer Leader, Peter Kalopsidiotis.  Alan and Morgan have recommended concentrating on repairing damage to the frames and other infrastructure, including a twist in the hull.  They've also suggested some restoration techniques that will enable a substantial part of the work to be undertaken by their team of volunteers e.g. laminating instead of steaming timbers.
April 2021 Whitstable Maritime announces new partnership with The Salt Marsh Walking Company 
February 2021 This year the team are focusing on the Coastal Trail and the Gamecock, in particular repairing her stern, installing a marine engine and fitting a deck while increasing access to the Trail for those with disabilities; realising aspirations for social prescribing; increasing mid-week tourism in the town and the Harbour; producing a film for YouTube; holding a photographic display in the Harbour Office; and organising a Harbour & Boat Show, and Marine Environment workshops, for young people and adults providing the base funding can be secured.  They also aim to revise their website, manage a crowd-funding campaign and undertake long-term financial planning.
January 2021 - Uncertainty about Covid-19 means the team's decided to curb their activities in 2021.  Work includes supporting access to the Coastal Trail they successfully opened last year and commencement of conservation work on Gamecock. 
October 2020 - Conservation work continues apace and new social media links have been announced. 

July 2020 - Gamecock has moved from Faversham to her berth at Whitstable Harbour's 'Dead Man Corner'.  
May 2020-  Covid-19 struck just as the Gamecock was about to be towed round to Whitstable harbour and lifted on to the quay for public display.  Once restored the priority will shift to operational issues with the training of crews, the securing of commercial contracts, sail-training for youngsters, social prescribing, racing, adventure holidays, educational visits and annual maintenance.  The Gamecock will have a permanent mooring in the harbour halfway along the new Coastal Trail being developed by Whitstable Maritime.
February 2020 - the team plan to bring Gamecock to Whitstable Harbour from Faversham on a March Spring tide and crane her on to the East Quay, where they wish to create a permanent display explaining the restoration work.
November 2019 - the restoration of the Gamecock is to be completed on the East Quay by Dead Man's Corner, alongside the pontoon.  Located here, the vessel will be highly visible to the public without obstructing the operation of the harbour.  This will facilitate the recruitment of volunteers and the engagement of the community and wider public in raising funds for the restoration. 
----------