About The Excelsior Trust
The Excelsior Trust is a charitable organisation (founded in 1983) that provides life changing sailing experiences for young and disadvantaged people, schools and corporate groups, as well as unique sailing opportunities for individuals, all whilst preserving and maintaining one of the UK's historic vessels, Excelsior.
In 2000, the Trust purchased a redundant shipyard on Lake Lothing, Suffolk as a permanent refit and operating base for Excelsior.  The yard is located adjacent to the International Boatbuilding Training College (IBTC) and offers larger scale shipwright tools and facilities including two slipways that are capable of taking vessels up to 100 foot long and can be reconfigured for other jobs.
----------
About the Excelsior LT472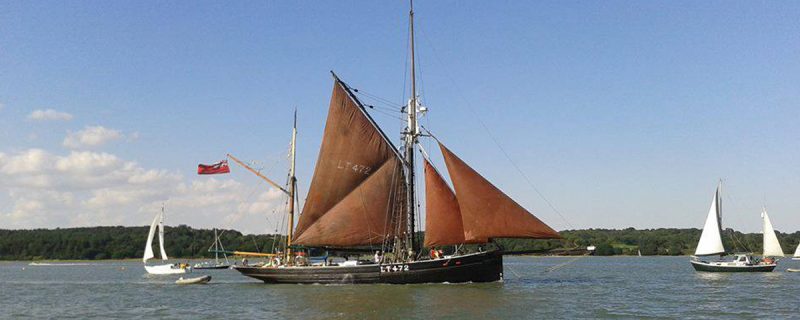 Measuring 23.5m long with a 6m beam and a draught of 3m, Excelsior was built by John Chambers of Lowestoft in 1921.  She was purchased by a local consortium to replace their 1885 smack of the same name which had been condemned after a collision with a steamer in fog.  Lowestoft had the largest fleet of smacks in the 20th Century and many were still trawling under sail in 1939.  They fished mainly for plaice in the Southern North Sea.
In 1935, Excelsior was sold to Bjørn Stensland of Norway and converted to a motor coaster.  During the British and German invasions of Norway in 1940, she was dive-bombed while evacuating the people of Bodo from their town which was ablaze.  Shaken and leaking she escpaed and was breached for repairs.  Surviving the rest of the War, she was sold in 1954 to Sverre and Ole Børrüfsen and her name changed to Svinør, which was also the name of her home port.
In 1971 John Wylson bought her and in 1972 sailed her back to Lowestoft where he went into partnership with Mark Trevitt to restore her back to sail.  The pair spent the next few years replacing Excelsior's framing and in 1983 formed the Excelsior Trust to complete the restoration work.  Using the many skilled unemployed people of Lowestoft under a Government Community Programme, Excelsior was rebuilt back to her 1921 condition, but below decks an engine was retained and she was fitted out with seventeen berths for sail training. 
Renamed Excelsior and sailing again, she was commissioned as a sail training vessel by HRH The Princess Royal on 5th August 1988.  The following year she circumnavigated the mainland of Britain; and Tall Ships' Races have taken her as far as Coruna and St Petersburg.
In 1999 she was re-fitted with a beam trawl for a Channel 4 tv documentary 'Fish and Ships', and in 2019 a replica ship's boat was built by the International Boatbuilding Training College making her one of the more authentic and traditional sea-going sailing vessels under the Red Ensign.  By 2007 she had logged 100,000 nautical miles of sail training vessel, and she should shortly be carrying her 10,000th trainee.
She returned back to the Trust in 2011.
----------
Virtual Tour


June 2020 - Explore Excelsior berthed alongside the concrete barge that serves as her mooring!  Explore more here
----------
Tom Crisp Sailing Scholarships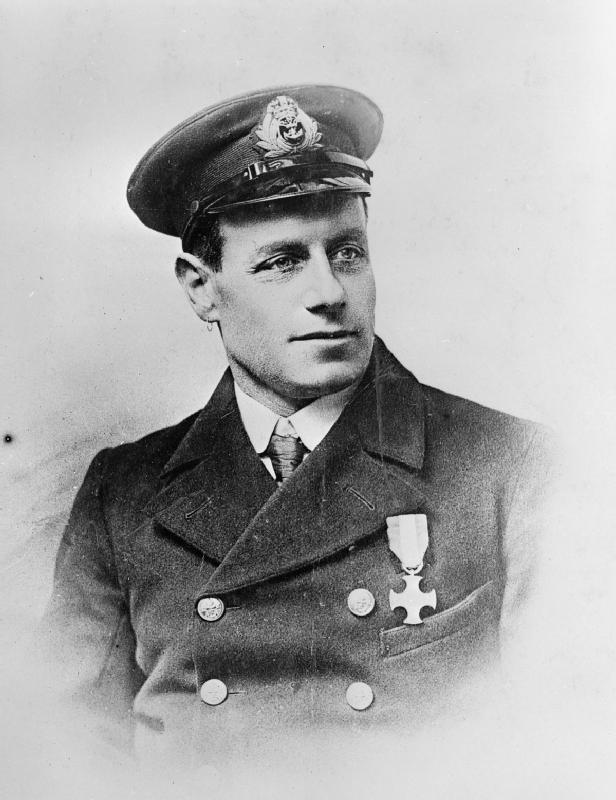 Named after Thomas Crisp VC, DSC, RNR, the heroic and distinguished skipper of the (armed) Lowestoft Smack Nelson, who lost his life in the First World War whilst engaged with German U-boats in the North Sea, Tom Crisp is remembered in Lowestoft with great civic pride and affection.
The scholarships are awarded by The Excelsior Trust for up to four young people (aged between 16 and 24) from Norfolk and Suffolk, for a 25-day sailing adventure during July and August 2019. 
No previous sailing experience is required, but sailing on Excelsior can be physically demanding and mentally challenging, so applications are encouraged from individuals who have an enthusiasm for the opportunity and an ability to take individual responsibility as part of a crew.
See here for more details.
Excelsior's Oceans of Waste Project
 
Feedback from Excelsior staff/volunteers, young people and referring group identified the benefits of developing a programme where wider learning compliments sailing expeditions.  
Working with the Norfolk Museum Service and young people's groups, Excelsior developed an educational programme 'Oceans of Waste' over a 12-month period looking at man's environmental impact on our oceans.  The programme was structured to deliver short educational workshops held at the Time and Tide Museum (looking at maritime history) and a visit to Lowestoft's Maritime Museum; a beach clean at Lowestoft beach.  The beach clean was carried out in conjunction with Cefas (Centre for Environment, Fisheries and Aquaculture Science.  The programme culminated with a day sail on Excelsior; the day sails enabled young people to learn team building skills, take sail responsibility under the guidance of crew and develop new confidence in their abilities in an unfamiliar environment.
----------
Shipshape Heritage Training Project 2 (SHTP2) Partner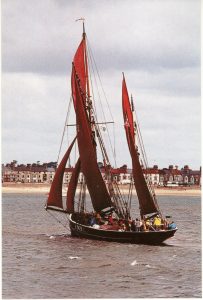 The Excelsior Trust is also one of National Historic Ships UK's project partners on the SHTP2 training scheme - find out more about the Project here.

----------

Latest News
August 2021 Free tours of Excelsior are offered as part of Lowestoft Maritime Heritage Fair on Saturday 11 September, part of Heritage Open Days 2021.
April 2021 Excelsior Trust to receive £50,00 from second round of the Government's Culture Recovery Fund. 
June 2020 Virtual Tour of Excelsior now online! 

May 2020 Excelsior Trust has launched a crowdfunding campaign to keep the vessel sailing.
April 2020 Due to Covid-19, the Trust's sailing season's currently suspended. With no charter income, they're stepping up their social media presence including producing a promotional video and will shortly be launching a crowdfunding scheme to help enable them to stay afloat.  Watch this space!  In the meantime, find out about the new crew members, centenary plans and more here.

News 2019



National Historic Ships UK's Martyn Heighton Award for Excellence in Maritime Conservation: having entered their new ship's boat (above) for this Award in 2019, the team won a Highly Commended Award 'for the research, workmanship and the conservation methodology applied'.
The boat was built by Lowestoft's International Boatbuilding Training College.  14' 6" long, made from larch and oak it's a 'proper' sea boat, built heavily enough to be able to handle challenging sea conditions.  She was fitted out by Excelsior's refit team which included National Historic Ships' Shipshape Heritage Training Programme 2 trainee, Janice Fleming.  Janice is now Excelsior's 2020 Bosun.
Tom Crisp Sailing Scholarships 2019: Scholars' Reports: the Scholarships enabled three young people the opportunity to sail with Excelsior this summer from Lowestoft.  The scholars were asked to submit a written Log, Vlog or Blog describing their experiences on board, with feedback, some weeks after the voyage.  The best account is available for download here.
Centenary 2021: Excelsior will be 100 years old in 2021!  The Trust's already planning the ship's very historic anniversary, including the possibility of a 'Sea Festival' in her home port of Lowestoft, and even a one-off voyage to Iceland, if there's the interest.  Get in touch here if you have any thoughts about how to mark the occasion.