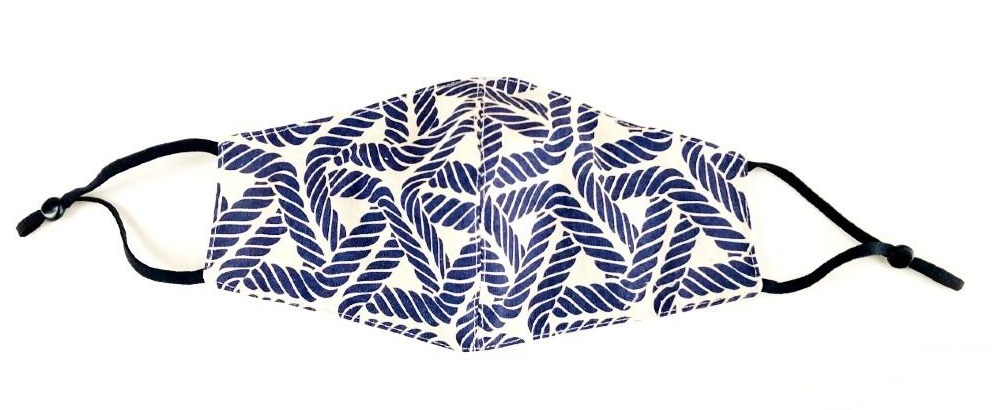 Updated 8th July 2021
Different restrictions are currently in place in the four countries of the UK, with lockdown restrictions gradually being eased through March - July 2021.  Most restrictions are expected to be lifted in England on 19th July.  Please see the current rules for what you can and can't do in each country:
England  -  Wales  -  Scotland  -  Northern Ireland

National Historic Ships UK

Our team is working remotely from home, which allows us to deliver approximately 95% of our standard services, including processing new registrations, providing online training and offering guidance to vessel owners and custodians.  Please note there may be a delay in posting certificates and books. 
We continue to collate data on the impact of Covid-19 on our sector, so please send us your updated impact statements reflecting the new measures and keep us informed of any specific issues you face so we can do our best to advise or help.  You can read our submission to the first DCMS Select Committee Report on the impact of COVID-19 for our sector here.  
A link to the inquiry page with the report and other submissions can be found here.
We are committed to offering continued support to all our stakeholders during this time and are happy to schedule meetings by phone or video conferencing to any vessel custodians or Shipshape projects that require additional advice.
Please email info@nationalhistoricships.org.uk for further details.
_________________________________________________________________________________________________________
USEFUL ONLINE RESOURCES
We have collated a range of resources to support our sector following the outbreak of COVID-19.  This list will be updated regularly.  Please email info@nationalhistoricships.org.uk if you would like a resource to be included. 
 
GENERAL ADVICE
Government guidance - working safely in heritage locations (updated 21 June)

Government guidance - for DCMS sectors

Heritage Alliance - COVID-19 Guidance Hub (updated June 2021)

Visit England - 'We're Good to Go' mark - businesses are able to register their property as being managed in a COVID safe manner. This mark is available to businesses in all parts of the UK. 
 _______________________________________________________________________________

ADVICE FOR VESSEL OWNERS
Canal & River Trust - Bringing your boat out of hibernation

Canal & River Trust - Coronavirus and boating FAQs (updated 6 July)

Canal & River Trust - Updates for boaters with the latest information (updated weekly)

National Historic Ships UK - Join our Facebook Groups for historic vessel owners and Shipshape Network projects to share advice and discuss issues affecting the sector

Royal Yachting Association - COVID-19 Guidance Hub 

Royal Yachting Association - Advice and information for recreational boaters (updated 1 July)
_____________________________________________________________________________

FUNDING, FINANCIAL ISSUES & SUPPORT FOR HERITAGE/ COMMUNITY ORGANISATIONS AND CHARITIES
Cause 4 - Power Hour: a free hour of consultancy support to registered charities and CICs that need help or a sounding board for new ideas.  It can be focused on a range of areas including income generation, fundraising strategy, or governance challenges.

Charities Aid Foundation: Covid 19 - Support and Help for Charities

Government guidance for voluntary, community and social enterprise organisations on funding and fundraising

National Lottery Heritage Fund - NHLF has now resumed accepting small and medium funding applications to provide financial assistance for organisations working with heritage to build their resilience, or focused on inclusion of diverse groups typically under-represented in heritage.  Rolling programme so no application deadlines.
National Lottery Heritage Fund - A third round of the Culture Recovery Fund is now open for applications.  The Emergency Resource Support funding is available to eligible organisations who have not previously received Culture Recovery Fund support from The Heritage Fund or other distributors and have exhausted all reasonable financing options.  Closing date: 30 September
A further Continuity Support strand will be available later this summer for eligible organisations who have already received funding.  Existing grantees will receive information about this strand of funding in due course.
NCVO (National Council for Voluntary Organisations) - Contingency planning and financial implications for charities and voluntary organisations

Rebuilding Heritage - Offering free 121 and group support for individuals and organisations in the heritage sector in business planning, communications, fundraising, legal issues, leadership and wellbeing.  This support is open to organisations (including voluntary organisations) and to individuals, for example: sole traders / freelancers and those running a limited business.  Next closing date for applications: 27 July

TNL Community Fund: List of current funding available for voluntary or community organisations in the four countries of the UK

UK Community Foundation: Find your local community foundation
_____________________________________________________________________________

MUSEUMS, CONSERVATION AND VOLUNTEERING
AiM (Association of Independent Museums) - COVID-19 - Conservation and care of collections 
ALVA (Association of Leaving Visitor Attractions) - Voluntary guidance for maintaining social distancing and other measures after 19th July

Government advice on enabling safe & effective volunteering during COVID-19

Heritage Volunteering Group - Returning to Volunteering masterclass (webinar)

National Historic Ships UK - Historic Vessel Conservation distance learning course

NCVO (National Council for Voluntary Organisations) - Information for your charity or voluntary organisation

NMDC (National Museums Directors' Council) - Good practice guidelines on reopening Museums
______________________________________________________________________________

SOCIAL & DIGITAL MEDIA and ADULT LEARNING RESOURCES

Digital Heritage Lab - free webinars and articles on how to incorporate digital into your heritage organisation's offering

Museums + Heritage Advisor - 40+ free talks, webinars & podcasts on a wide range of heritage topics

National Lottery Heritage Fund - The Digital Skills for Heritage initiative, designed to raise digital skills and confidence across the whole UK heritage sector, has launched four free, short new guides to help heritage organisations get started in key digital areas.  Read the guides and watch the accompanying webinars on Children and young people; Privacy and security; Digital and accessibility, and Online learning.  

National Historic Ships UK - Join our Facebook Groups for historic vessel owners and Shipshape Network projects to share advice and discuss issues affecting the sector

National Historic Ships UK - Historic Vessel Conservation distance learning course

The Skills Toolkit - free digital and numeracy courses to help build your skills
Zoom and Skype conferencing - a 'how to' guide
_______________________________________________________________________________

RESOURCES FOR FAMILIES

Canal & River Trust - Learning bundles
Chatham Historic Dockyard - Museum from home

The Golden Hinde - Video series with arts & craft activities, different learning topics, and a podcast

Mary Rose - Things to make & do
RNLI - Kids' activity sheets

Royal Museums Greenwich - Curriculum-linked learning resources 

Scottish Fisheries Museum - Learning resources & fun stuff

ss Explorer - Online educational resources for primary age children

ss Great Britain - Design & Make

Trinity House - Buoys, Beacons and Bananas Key stage 1-3 education resources
Photo: Nautical face mask from Royal Museums Greenwich shop