Details
Vessel type
Grimsby Side Trawler
Available for excursions
No
Construction
Builder
Cochrane & Sons Ltd, Selby
Primary engine type
Diesel
History
History
ROSS LEOPARD was built in 1957 by Cochrane & Sons of Selby for Ross Fisheries. She was one of a fleet of twelve sister ships in the Cat Class - all named after cats by a class of Grimsby school children. From 1957 onwards, ROSS LEOPARD fished successfully out of Grimsby as part of the 'Northern Trawl', returning to port after three weeks off the coast of Greenland and Iceland with as much as 90 tons of cod and haddock packed on ice in the hold. Once in port, the catch was unloaded by hand while the 15 man crew grabbed some shore leave. After refuelling, the ship and crew would often put to sea again the following day.
ROSS LEOPARD was converted for use as a oil rig safety standby vessel in 1985 and renamed CAM LEOPARD, after which she was sold to her present owner in 1993. By 1995, had been converted to an art space and bar; her engine was removed to create a space for a dance floor.
Source: Paul Brown, Historic Ships The Survivors (Amberley, 2010), updated Mar 2011.
Although this vessel has been disposed, we are lacking information on this particular vessel. If youhave any past information please contact us
More like this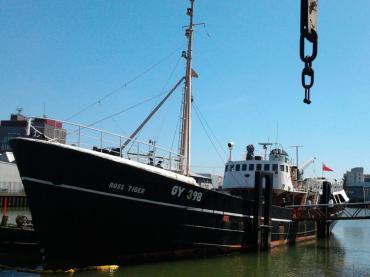 Registered, built 1957 by Cochrane & Sons Ltd, Selby
Registered, built 1960 by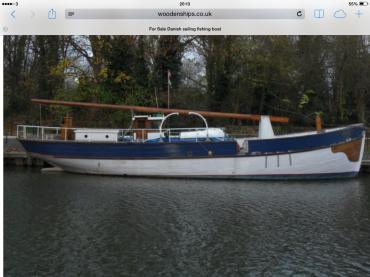 Registered, built 1935 by Bjorn and Jacobsen, Denmark