Previous names
1934

-

1963

Sun Risen

1963

-

1992

Jesse Wallwork II

1992

-

1994

Salvor

1994

Sun Risen
paula.palmer
Details
Vessel type
Maintenance Vessel
Available for excursions
Yes
Construction
Builder
Yarwood, W J & Sons Ltd, Northwich
Primary engine type
Diesel
History
History
SUN RISEN is a motor barge which was originally built by WJ. Yarwood and Sons Ltd in Northwich for J. Bannatyne & Sons Ltd in Co. Limerick, Ireland. Her keel was laid in December 1923 and she was launched in October 1924.
She was sold to the South Ireland Transport Co. Ltd in March 1931, and sold again, to TS. Townsend & Sons Ltd of the Albion Flour Mills in 1934. In 1937, when loaded with wheat from Avonmouth and bound for Worcester, she struck a submerged object and lost all her propeller blades. In July 1961 she was towed to Worcester, and later sold to the Upper Mersey Navigation Commissioners at Runcorn for £500. She was converted to be a Buoy Tender, including the fitting of a new 6cylinder Gardner engine. Her propeller was repaired, and new bottom plates and rivetting installed at Manchester Dry Docks.
At the start of 1963 she was renamed JESSE WALLWORK II. With the closure of the Upper Mersey Navigation to shipping in March 1973 she was sold to the Manchester Ship Canal Co. Around 1992 she was sold again, this time to the Salveson Diving Co. Ltd of Liverpool and renamed SALVOR. In 1995 the Salveson Diving Co Ltd went into receivership and she was sold to Mr K. Birchall Liverpool.
In August 1994 she was sold to the Samuel Cockcroft Co. Ltd, Worsted Spinners of Bradford, when she was re-named SUN RISEN and re-registered to Liverpool. In October 1997 she was sold to Mr Sam Bemrose of Somerset and converted into a residential boat. In September 1999 she was sold to Linda Hird of London, and in February 2016 she was resold to her present owner and relocated to Faversham.
Key dates
1923

Keel laid at yard of W.J. Yarwood & Sons at Northwich

1924

Launched and despatched to J. Bannatyne & Sons Ltd in Co. Limerick, Ireland

1931

Sold to South Ireland Transport Co. Ltd

1934

Sold to T.S. Townsend & Sons Ltd at the Albion Flour Mills

1937

Lost propeller blades and towed to Worcester

1961

Sold to Upper Mersey Navigation Commissioners at Runcorn

1963

Converted for use as buoy tender and renamed JESSE WALLWORK II

1973

Sold to Manchester Ship Canal Co. Ltd

1992

Sold to Salveson Diving Co. Ltd of Liverpool and renamed SALVOR

1994

Sold to Samuel Cockcroft & Co. Ltd, worsted spinners of Bradford and renamed SUN RISEN

1995

Sold into private ownership of Mr K. Birchall of Liverpool

1997

Sold to Mr S. Bemrose of Somerset and converted into residential boat

1999

Sold to Linda Hird of London

2016

Bought by current owner and relocated to Faversham
More like this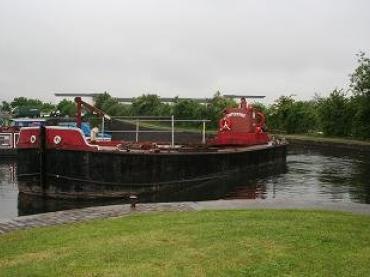 Registered, built 1921 by Dunston, Richard, Thorne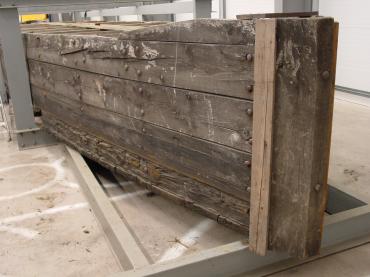 Registered, built 1934 by Neath Canal Company, Neath