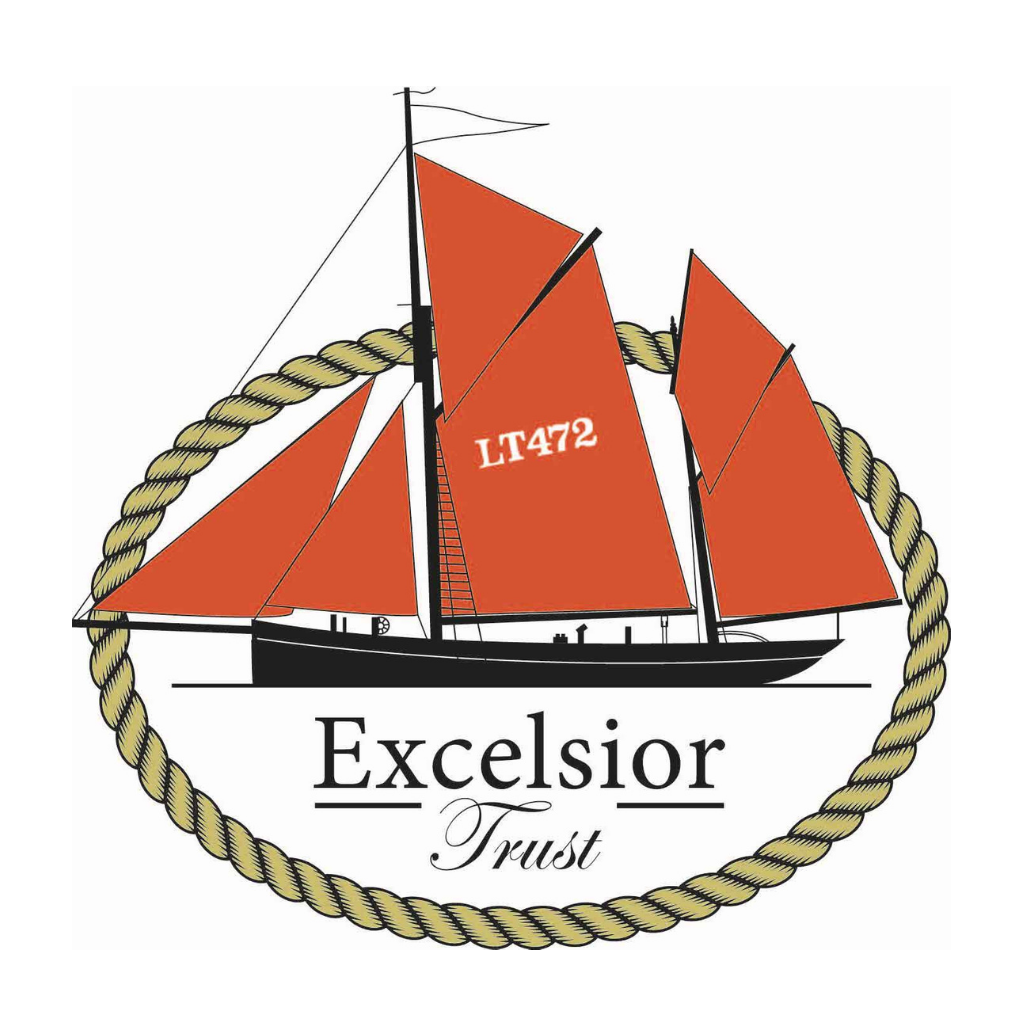 About the Excelsior Trust
The Excelsior Trust is a charitable organisation (founded in 1983) that provides life changing sailing experiences for young and disadvantaged people, schools and corporate groups, as well as unique sailing opportunities for individuals, all whilst preserving and maintaining one of the UK's historic vessels, Excelsior.
In 2000, the Trust purchased a redundant shipyard on Lake Lothing, Suffolk as a permanent refit and operating base for Excelsior. The yard is located adjacent to the International Boatbuilding Training College (IBTC) and offers larger scale shipwright tools and facilities including two slipways that are capable of taking vessels up to 100 foot long and can be reconfigured for other jobs.
About the Excelsior LT472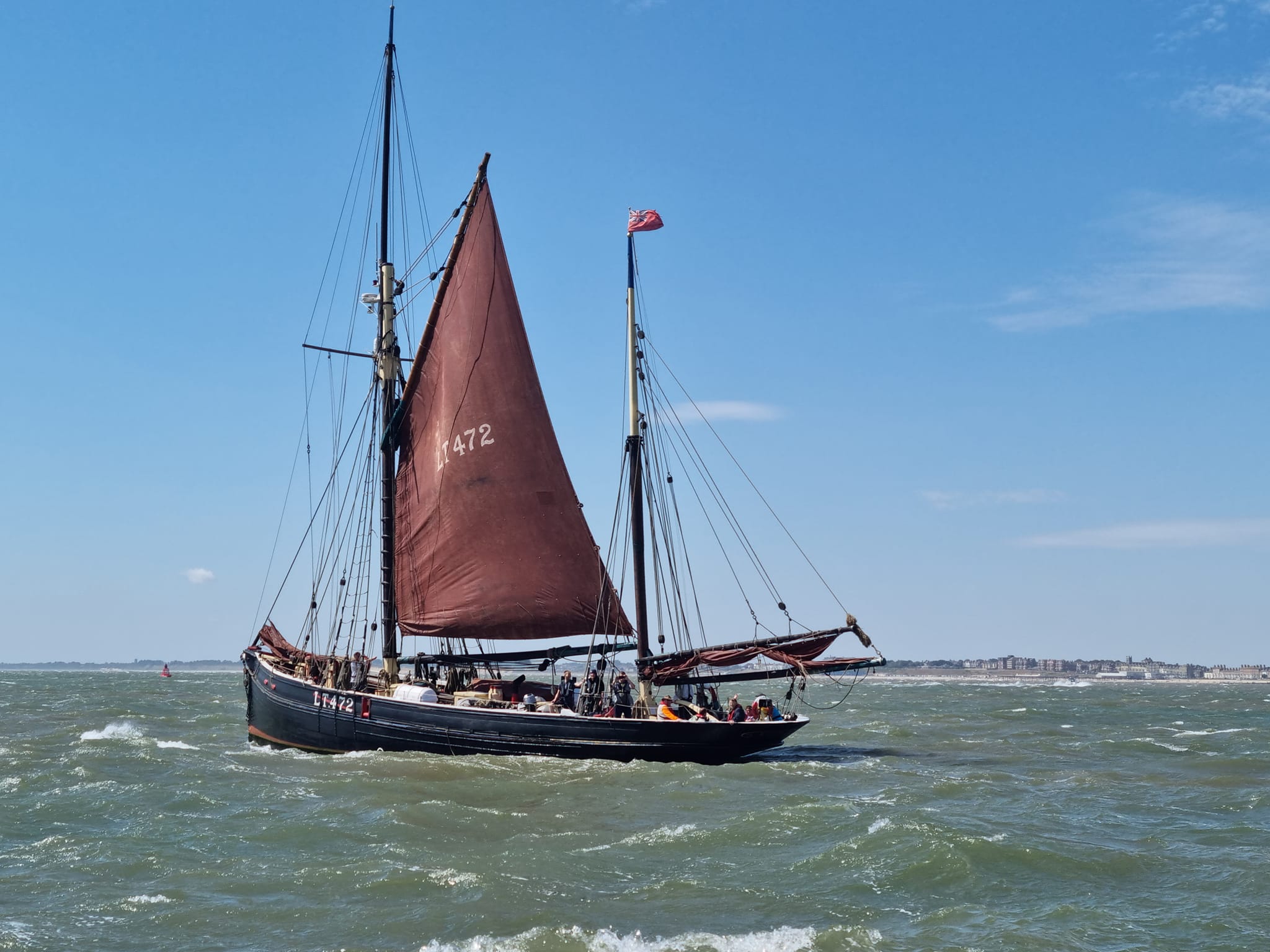 Measuring 23.5m long with a 6m beam and a draught of 3m, Excelsior was built by John Chambers of Lowestoft in 1921. She was purchased by a local consortium to replace their 1885 smack of the same name which had been condemned after a collision with a steamer in fog. Lowestoft had the largest fleet of smacks in the 20th Century and many were still trawling under sail in 1939. They fished mainly for plaice in the Southern North Sea.
In 1935, Excelsior was sold to Bjørn Stensland of Norway and converted to a motor coaster. During the British and German invasions of Norway in 1940, she was dive-bombed while evacuating the people of Bodo from their town which was ablaze. Shaken and leaking she escpaed and was breached for repairs. Surviving the rest of the War, she was sold in 1954 to Sverre and Ole Børrüfsen and her name changed to Svinør, which was also the name of her home port.
In 1971 John Wylson bought her and in 1972 sailed her back to Lowestoft where he went into partnership with Mark Trevitt to restore her back to sail. The pair spent the next few years replacing Excelsior's framing and in 1983 formed the Excelsior Trust to complete the restoration work. Using the many skilled unemployed people of Lowestoft under a Government Community Programme, Excelsior was rebuilt back to her 1921 condition, but below decks an engine was retained and she was fitted out with seventeen berths for sail training.
Renamed Excelsior and sailing again, she was commissioned as a sail training vessel by HRH The Princess Royal on 5th August 1988. The following year she circumnavigated the mainland of Britain; and Tall Ships' Races have taken her as far as Coruna and St Petersburg.
In 1999 she was re-fitted with a beam trawl for a Channel 4 tv documentary 'Fish and Ships', and in 2019 a replica ship's boat was built by the International Boatbuilding Training College making her one of the more authentic and traditional sea-going sailing vessels under the Red Ensign. By 2007 she had logged 100,000 nautical miles of sail training vessel, and she should shortly be carrying her 10,000th trainee.
She returned back to the Trust in 2011.
The Harbouring Potential Project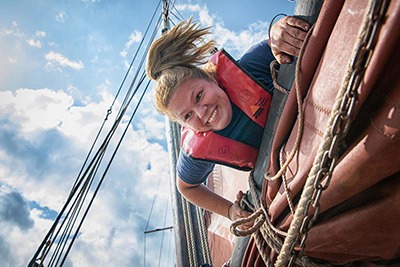 The Harbouring Potential project, launched in September 2023, is a unique experience designed to introduce young people to a life offshore.  Since 1988, Excelsior has touched over 10,000 trainees, many of whom have returned decades later to reminisce about the impact the Excelsior has had on them.  Inspired by their introduction to life at sea, a number of her former trainees and volunteers have gone on to forge careers in the marine industry, both in sail training and in the commercial sector. 
Now The Excelsior Trust continues this sail training tradition by launching a community development project that brings local young and unemployed people together with the principle marine employers in the East Anglian area, to raise awareness of careers in the marine fields and to reinvigorate enthusiasm for the local opportunities all these companies represent.  
At the end of September 2023, Excelsior will sail with 24 young people to the port of Ipswich. The voyage will take a route past a wind farm to see boats at work and past Felixstowe to demonstrate other commercial traffic and show how the maritime industry is vast and diverse and can offer a range of job opportunities for people with different skill sets and education levels.  Participants will experience life on board and be inspired by fun, hard work and stories of work at sea.
On return to Lowestoft, the Trust will host a recruitment day, with an open invitation to the voyage participants and anyone interested who didn't manage to go on the trip.  Other local companies will be asked if they can offer tours of their vessels, and/or send a representative who can give information about the opportunities they can offer.  The aim of this event is to put a friendly face to local employers and to demonstrate how Lowestoft's heritage is not just a part of the past but also shows young people a positive and exciting path to the future in maritime careers.  The day will provide information and inspiration, and build relationships between us all.  Find out more
LATEST NEWS
November 2023 The Excelsior Trust unveils Excelsior's 2024 sailing programme Full story
September 2023 Horace & Hannah has received a Restoration Award at the National Transport Trust Awards 2023. Full story
April 2023 HRH The Princess Royal has commissioned Horace & Hannah, a 1906 Great Yarmouth Shrimper which has recently been rescued and refurbished by the Excelsior Trust. The Princess Royal is the Excelsior Trust's Centenary Patron, having commissioned the 1921 built Lowestoft sailing smack Excelsior in 1988 as a sail training vessel. Horace & Hannah will join Excelsior in teaching young people traditional skills and literally broadening their horizons.  
Find out more:
Follow them on social media: