MV Glenachulish unveil National Transport Trust 'Red Wheel'

The Glenelg community came out in style on a windy, wet day to see the official unveiling of the National Transport Trust's coveted Red Wheel.  The plaque was awarded to the Glenelg-Skye ferry, MV Glenachulish, which is the last manually-operated turntable in the world.  
Once a common sight throughout the Highlands, 'wee ferries' were the road links before the building of bridges.  There has been a car ferry service here since 1934, although the crossing itself has been in use for hundreds of years.  Built in 1969, Glenachulish has been in service at Glenelg since 1983, plying the Kylerhea Narrows, the oldest and fastest ferry route to the Isle of Skye.  
The National Transport Trust's Red Wheel scheme commemorates Britain's rich and globally important legacy in the development of transport, with the most significant locations marked with a heritage plaque - or "Red Wheel" - on the site.  To date there are over 150 Red Wheels around the UK. 
 
Zone Scotland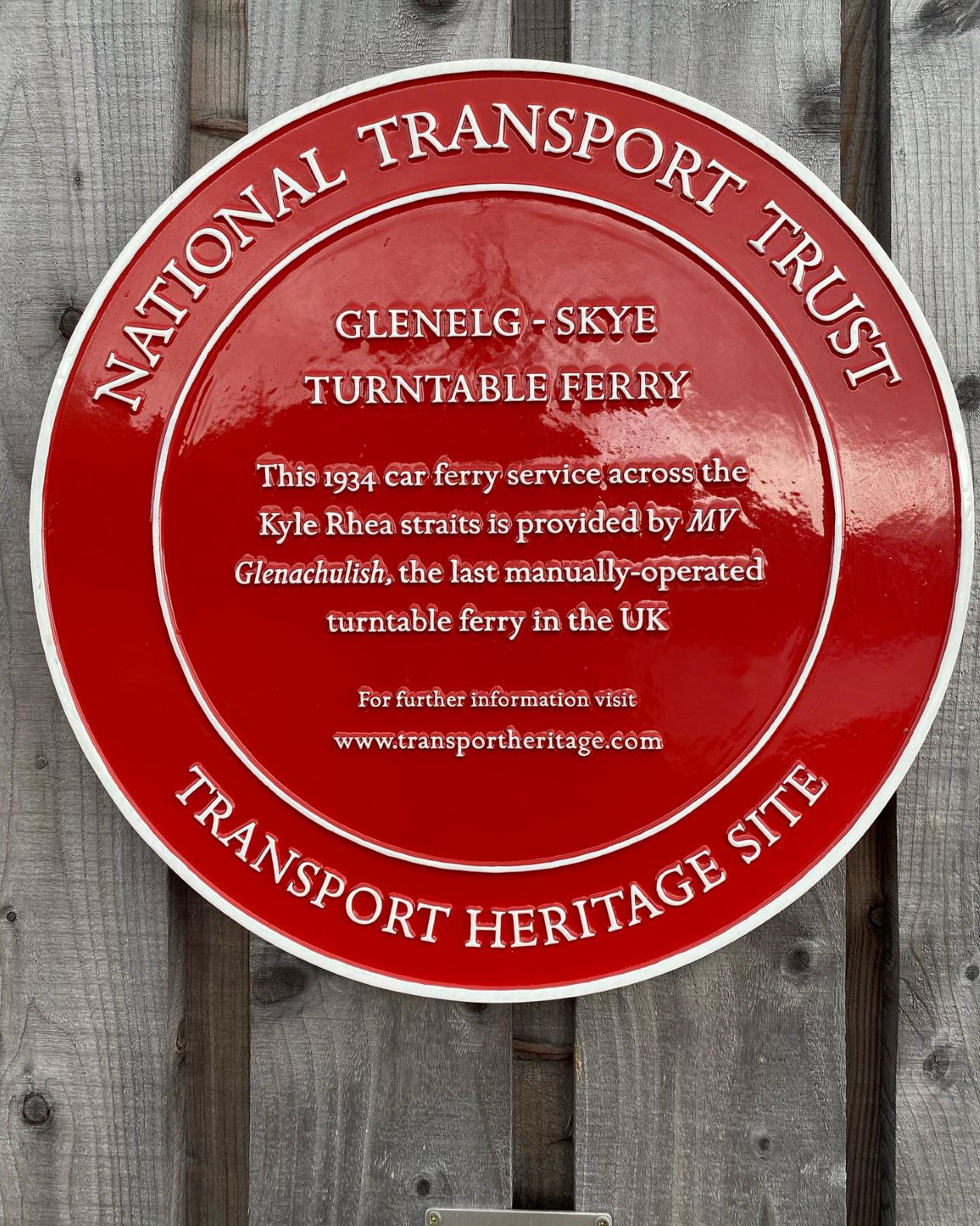 Zone
Scotland