About us
The TID164 Preservation Trust was formed in 2019 to continue the work of the Friends of TID164, who had been working on the restoration of the Tug since 2010.
Our aim is to fully restore and maintain TID164 in a seaworthy condition.
Once complete we intend to steam TID164 to various ports and locations around the country and maybe Europe, for historical and educational purposes, maybe even more TV and film work. (We have appeared in BBC's Call the Midwife, and Disney's Muppet Most Wanted).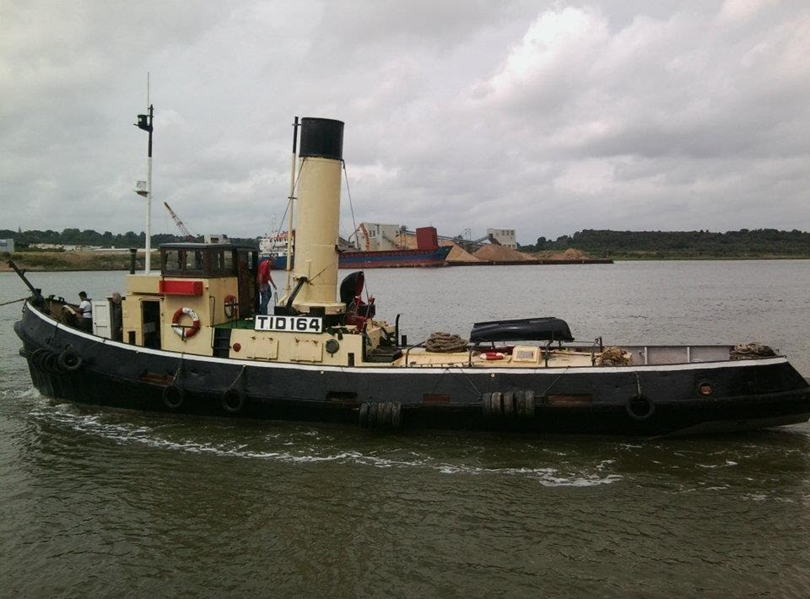 History
TID164 is one of the last 4 remaining TID tugs to retain its original engine and fittings.
She was built in 1945 by Pickersgill in Sunderland, and assigned to the Royal Navy in Rosyth, Scotland until 1974 when she was sold, and used commercially until 1978 when she was retired and used for recreational purposes.
She is moored within the Chatham Historic Dockyard, in Kent.
In 2009 she sank at her mooring and after re-floating it was decided that she needed a full restoration.
The project so far
One of the first jobs was to rebuild the aft cabin, (we needed somewhere to have tea!), The woodwork was in an extremely poor condition, so the entire cabin was stripped back to the bulkheads, before being rebuilt.
On deck 70 years of paint on paint on paint was stripped back, before hatches and steel was repaired and repainted.
In the engine room several years of paint was also removed, revealing details that could not be seen before.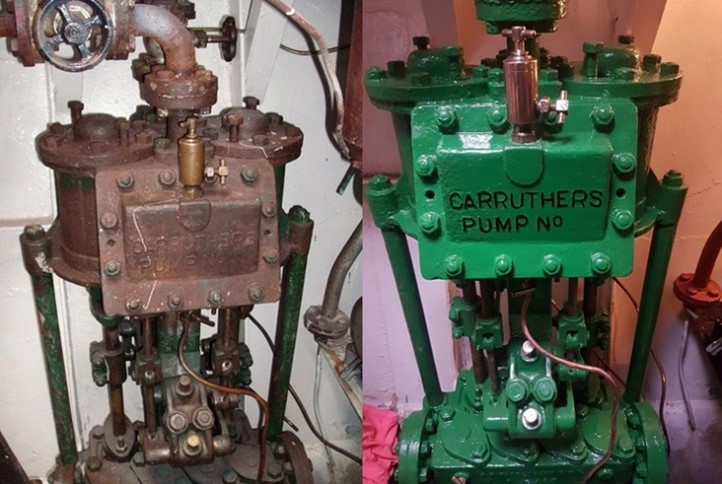 The engine had seized, but after several weeks of work it was freed. Since then the engine has been maintained regularly so that it turns over freely.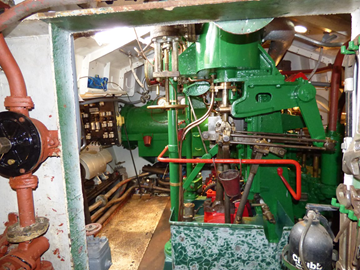 It was discovered that the Funnel and the Smoke box situated below it, were badly corroded so these too were rebuilt. This job took us nearly two years to complete.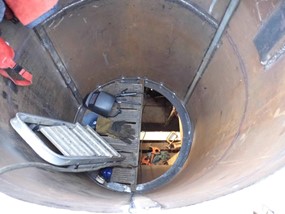 The ship has also been completely rewired with a 240v mains shore or generator, supply and 12v battery to power the restored navigation lights and provide emergency lighting.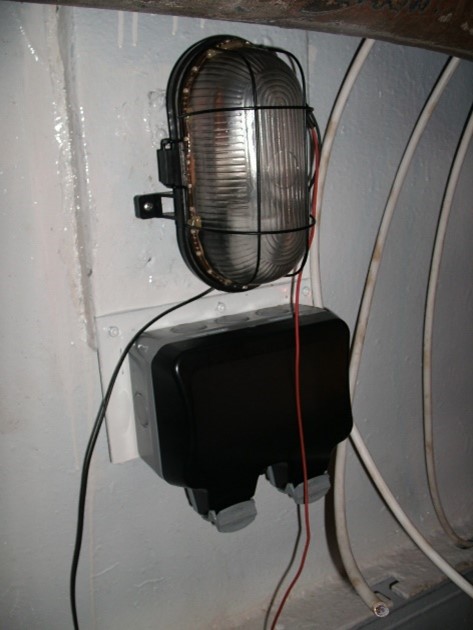 The bilges were also cleaned out, a job we would not wish on anyone! 70 years of sludge, 6 inches thick lined the inside of the hull.  However we did salvage some tools and surprisingly some brass valves.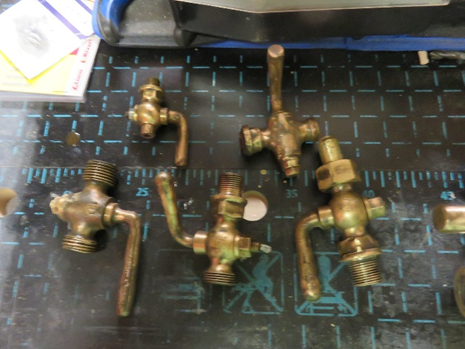 We thank Mr Malcolm K White of A-M Iron, for making our new air cowling vents.
Future projects
Although work continues with general maintenance and repair there are many jobs that need attention.
Some of the main ones are:
Drydocking in order to carry out hull inspection and repairs where needed.
A new Wheelhouse, the woodwork has deteriorated and needs replacing.
Oil Tanks need cleaning but currently contain fuel oil which will have to be removed.
Deck to be chipped, and repainted.
Refit the galley, including the plumbing of a water supply tank.
Forward cabin refurbishment.
Head refurbishment. (Installation of a new marine toilet system.

 

Advice on this would be welcomed).
Many smaller tasks are taken on as and when we have the material and volunteers.
These include chipping, painting, welding, steel work, woodwork, plumbing.
Volunteering
We are aboard most Saturdays and are always open for more volunteers.
We have many projects for many skills (or even none! there is always something to do, and we have plenty of paint brushes!)
For information on how to volunteer with TID164, please visit our website: www.tid164preservationtrust.co.uk