Details
Available for excursions
No
Construction
Builder
Warrens Shipyard, New Holland
Primary engine type
Inboard diesel
History
PHYLLIS is the only surviving Humber sloop in British waters that was built as such and, restored and re-rigged, she is the oldest and largest cargo vessel under sail on the Humber. She was built of mild steel plate in 1907 by William Henry Warren, Shipbuilders, at New Holland in North Lincolnshire for James W Barraclough of Barton, who owned a large fleet of sloops. PHYLLIS, named after one of James Barraclough's daughters,remained with the same group of companies for the whole of the vessel's working life, which lasted until 1974. Sea-going sloops such as PHYLLIS traded to ports between the Thames and the Tyne and Barraclough's vessels were mostly in the bulk trades of coal and grain. PHYLLIS is known to have raced in the annual Barton Sloop Regatta during the 1920s, competing for a side of bacon and the 'Cock of the Humber' title.
Built to trade on the Humber and along the east coast where sailing ability was more desirable than payload, sloops of her type were designed with a smooth bow and a long run aft. PHYLLIS has wide side decks, known locally as 'barrow decks' because of their prized practical facility in accommodating a wheelbarrow when loading and offloading. In these and other ways she differed from the smaller, canal going Sheffield size barges. Her cutter rig comprised a gaff mainsail with topsail, foresail and jib. The main and foresail were tanned with a mixture of animal blood and urine to act as a preservative, whilst the 'summer sails' – the topsail and jib – were white because they did not experience the same amount of wear and also were stowed below where the smell of the tanned sails would have been unpleasant. When new the hull was mainly painted with red lead, with black bitumen on the underside.
Most of PHYLLIS'trade was coal, taken from local collieries including the Bentley Colliery which could be accessed after 1905 through the New Cut or New Junction which joined the River Don with the Aire and Calder Navigation. She later took a greater variety of cargo including cement, timber, chalk, bricks and tiles, and - during the Second World War - bombs, American dried milk and eggs, and oranges. Often these were local transhipments from the docks at Hull, Goole, Immingham and Grimsby, and coastal voyages had become much rarer.
A water-cooled Lister diesel of 30hp was fitted some time after 1940 but was only registered in 1943: this was financed by the War Office who then used PHYLLIS to tranship bombs that were being delivered to the Humber by American ships for the local airfields. In 1962 she was re-engined with an air cooled 33 hp Lister diesel, and with a wheelhouse and wheel steering installed she continued to trade under motor alone with no sailing rig. In the restoration the tiller steering has been reinstated with an open after deck, and she now has a 180 hp Gardner diesel.
After being sold out of trade in 1974 she went to Scotland with her new owner. In 1982 she was used to conduct a sonar search for the Loch Ness monster (the result was inconclusive!). In 2001 she was purchased in semi-derilict condition at Inverness by her present owners who, after essential repairs at Buckie Shipyard, had her towed back to the Humber for restoration and re-rigging. Although not originally cutter rigged she has now been rigged to represent the coasting sloops of her day and demonstrate the presence of these large sloops prior to the demise of the coasting trade before the First World War. About 80% of her original hull remains. In 2007 (her centenary year) she was sailing again, though some aspects of her restoration – including the fitting of new leeboards – remain to be done. PHYLLIS' historic significance has been acknowledged by her ceremonial use by the Lord Mayor of Kingston Upon Hull in his capacity of Admiral of the Humber at events on the river.
Source: Historic Sail, Britain's surviving working craft, Paul Brown, the History Press.
Grants
Financial year April

A Sustainability Grant of £2,000 for Lee-boards was made from the Strategic Development Fund of National Historic Ships
More like this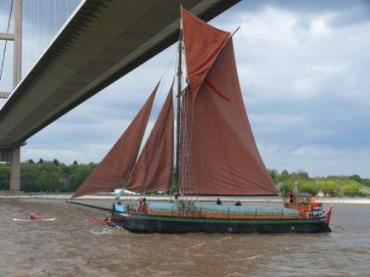 National Historic Fleet, built 1926 by Warrens Shipyard, New Holland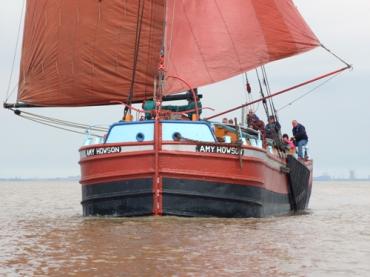 National Historic Fleet, built 1914 by Scarr, Joseph & Sons, Beverley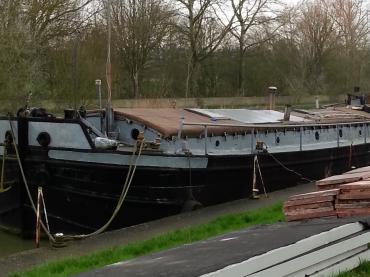 Registered, built 1898 by Scarr, Henry Ltd, Hessle