Background & History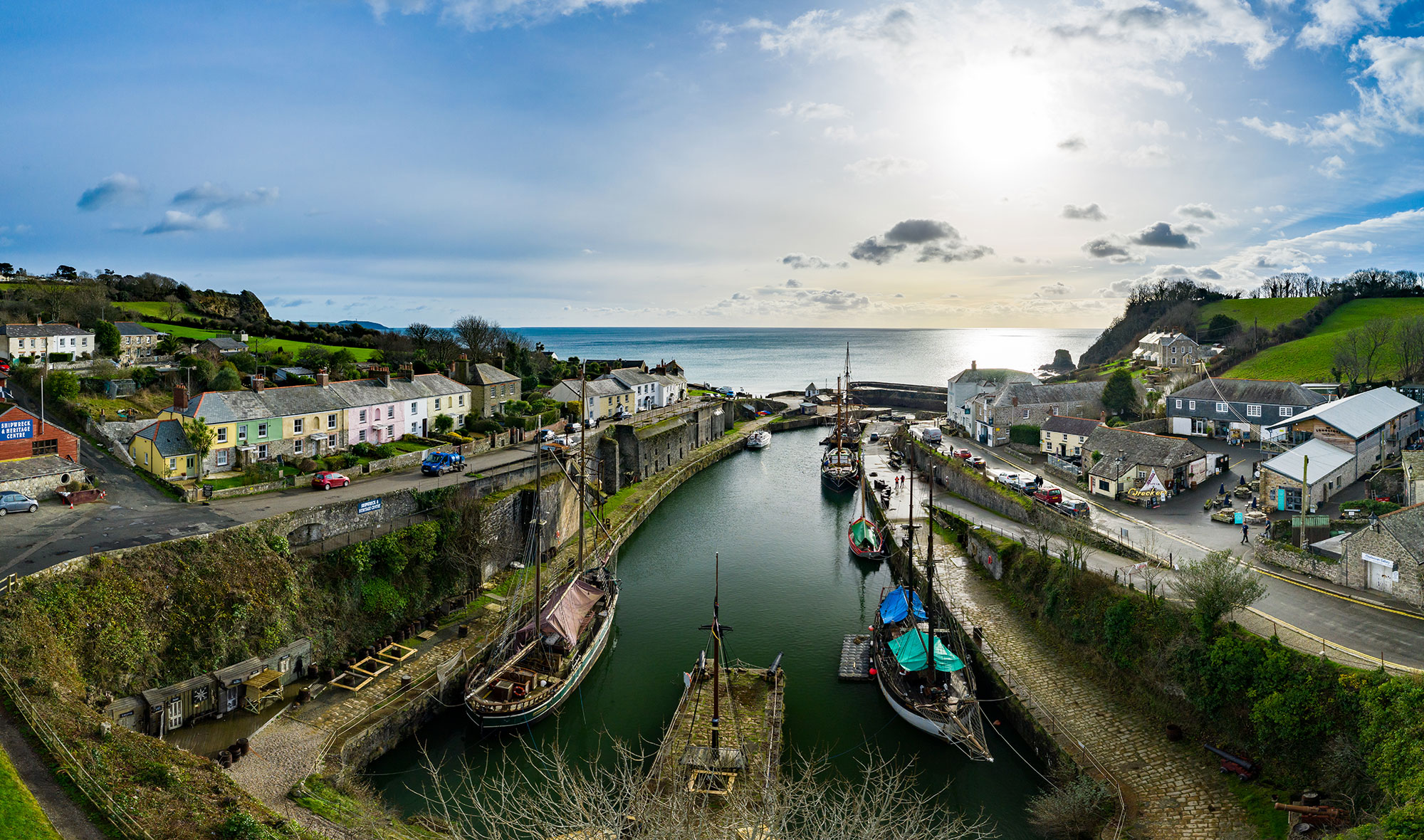 Charlestown is the last open 18th Century Georgian Harbour in the UK and is proud to be a UNESCO World Heritage Site.  The Harbour is also in discussion with the UK Heritage Harbour Initiative to become a recognised Heritage Harbour.
The Harbour (in St Austell) was built in the late 1700s, and named after local man Charles Rashleigh, who saw the opportunity in what was then West Porthmeur, to create a sheltered port to facilitate the transport of china clay.  Charlestown is still a working port, although it's moved on from heavy industry and in recent times has been a tourist destination and film location for productions such as Poldark, Taboo and BAIT.
The Harbour changed ownership in 2018 and with a new team in place is now focusing heavily on providing safe harbour and services to the UK historic fleet.  Charlestown is in a unique position to offer services tailored to traditional sailing vessels, where ships don't need to compete either with modern yachts or commercial fishing.  Many of the Harbour team are themselves traditional sailors and understand the particular needs of these boats.
The aim for the next chapter in Charlestown's life is to become a hub for traditional sailing, focusing on:
- Providing opportunities for heritage and maritime skills training, with a focus on getting young people into the industry
- Helping historic vessels to be sustainable financially, and encouraging a cooperative approach
- Supporting historic vessel charities
- Engaging the public in the importance of these vessels, and in maritime history more generally
- Getting as many people as possible out sailing on these boats!
Historic Vessels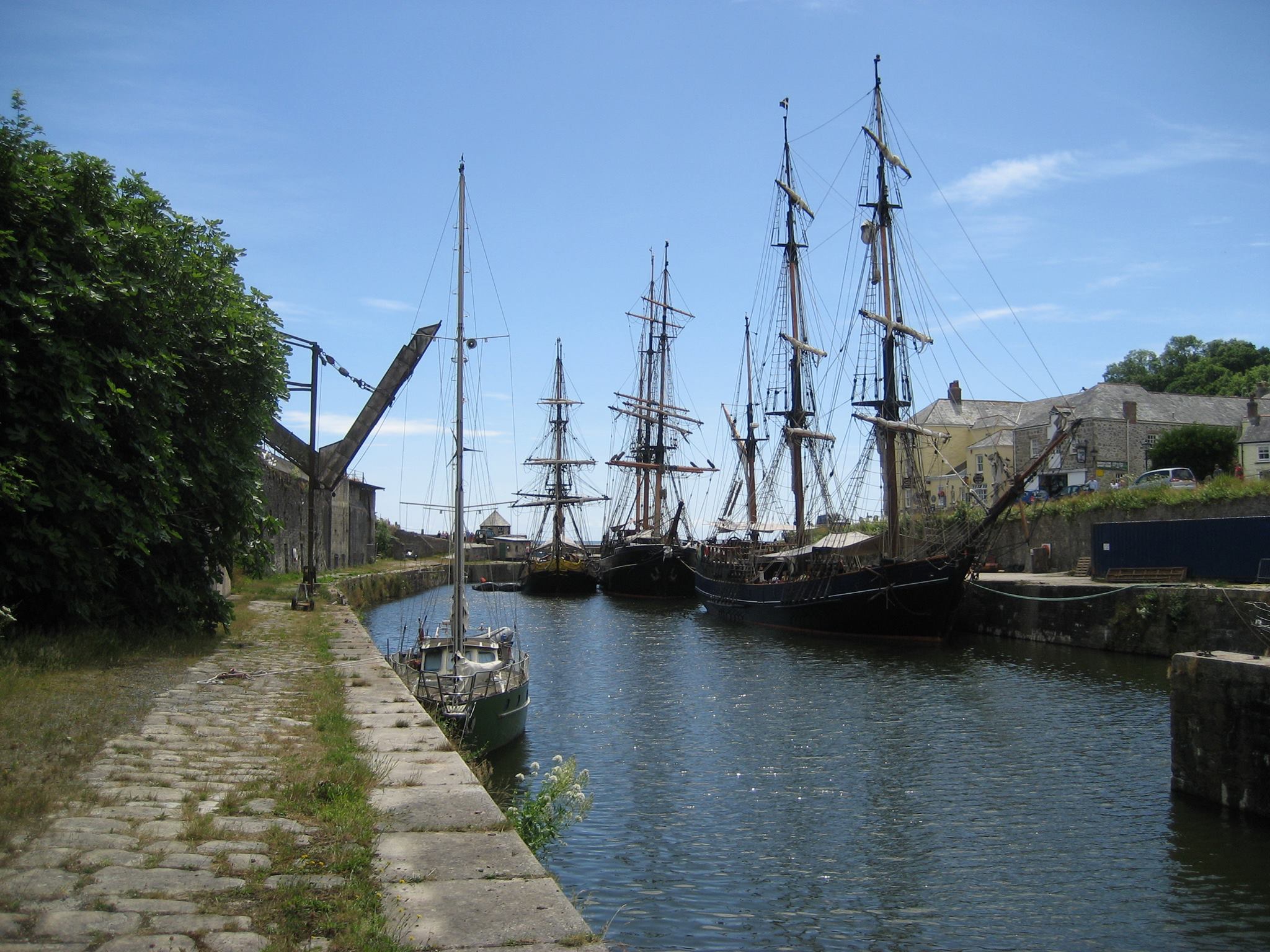 Charlestown is home to a number of historic sailing vessels, many of which are on the National Register of Historic Vessels.
Anny of Charlestown: the Harbour's own flagship topsail schooner built in Denmark in 1930 and brought to Charlestown in 2019.
Mascotte: 1904 Bristol Channel Pilot Cutter, currently in the process of being established as a new sail training charity 'Rich's Boat', in memory of her late skipper Rich Clapham.
I.R.I.S: 1921 Looe Lugger, home to their resident artist, fisherman Toni Knights.
Pen Glas: ex-fishing trawler, undergoing conservation by Toni Knights to convert her back to her original sailing rig. She will then operate from Charlestown for fishing and cargo under sail.
Ryder: 1902 Looe Lifeboat. Ryder will be arriving in Charlestown in 2021 to be cared for by the Harbour.  She will form part of a permanent display about the history of the Cornish lifeboats, and the aim is to have her out sailing each year for Lifeboat Day!
Irene: 1907 Trading Ketch. Charlestown is working closely with Irene, assisting with her management, season scheduling and support to try and ensure she has a sustainable future.
Olga: 1909 Cornish-built Bristol Channel Pilot Cutter, now operated by Sailing Tectona CIC.  Charlestown has provided safe winter berthing and is helping arrange some joint ventures between Olga and Mascotte, for the benefit of both charitable organisations.
Lady Daphne is the latest addition to the Charlestown Harbour fleet, having arrived in April 2022.  Built by the Short Brothers of Rochester, Kent, she is one of the very few wooden barges built after the First World War.  As part of the Thomas Watson Shipping fleet, she was involved in the china clay industry around Charlestown and Fowey between the wars.  Lady Daphne is on the National Historic Fleet.
Local & Public Impact


By keeping Charlestown working, rather than it becoming a sterile museum piece, the Harbour can continue to be the heart of a bustling local community, contributing to the Cornish economy and encouraging visitors. The aim is to spark and encourage interest in UK maritime heritage, and to give as many people as possible the opportunity to get out sailing on these vessels.
Vessel Impact
Charlestown provides safe harbour, affordable mooring and management, increased visibility and marketing and some fresh ideas. However, the biggest impact on vessels is being part of a community focused on traditional sailing and being able to help shape the development of the Harbour to ensure that the needs of their vessels are met.
Impact on Individuals
Charlestown is working towards creating a hub for all manner of traditional and sailing skills, with a view to helping young people get into the industry.  The focus is on producing multi-talented and flexible crew, who can work aboard the smaller vessels which make up the biggest part of our UK heritage fleet.  Galley and engineering proficiency are just as important in a small crew as the more traditional deck skills. The Harbour will be running various volunteer programmes in the future, as well as more focused training courses.  In the short term the team they are already assisting several of their resident vessels in creating and managing Trainee positions on board.
Find out more about Charlestown Harbour.
Latest News
April 2022 National Historic Fleet barge Lady Daphne has joined the historic fleet at Charlestown Harbour.
April 2021 £109,500 has been awarded to Charlestown Harbour from the second round of the Government's Culture Heritage Fund.
Find out more about our other Shipshape Network South West Projects here.